IELTS Speaking Test in the UK with Model Answers – March 2018
Zuhana,
Updated On
IELTS Speaking Test in the UK – March 2018
Speaking Part 1
1

What is your favorite animal?
I would call myself a dog person. I really adore dogs. They are so cute & loyal to their owners. That's why they are one of the most popular kinds of pets in the world.
IELTS Actual Test Questions (July - October 2022)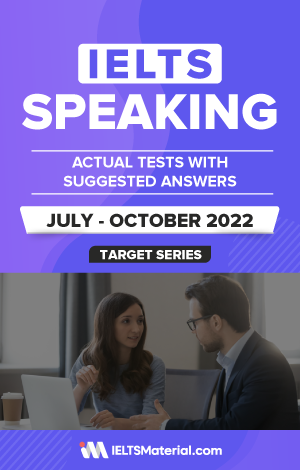 4.8 of 5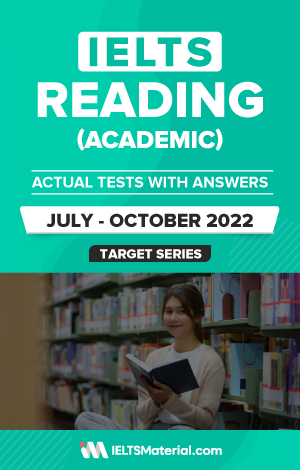 4.6 of 5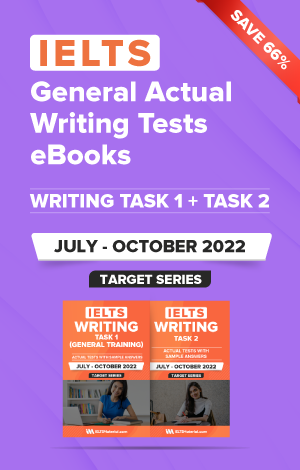 4.8 of 5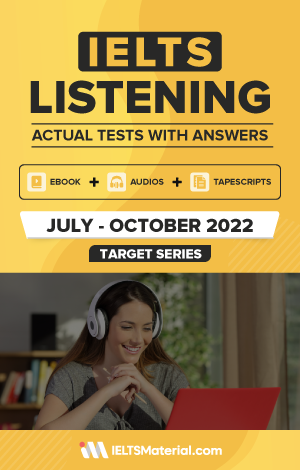 4.8 of 5
2

Do you have any pet?
Although I really love dogs, I can't manage to have a dog because I travel quite often & hardly have spare time to stay at home & look after my dog. But I really hope that when I settle down, I can have a dog who always bounds up to me and start licking my hands every time I am back home.
Settle down (phrasal verb) to start living in a place where you intend to stay for along time, usually with your partner
3

Do you usually write by hand?
Not really anymore. These days I find myself typing a lot on computers and texting on my phone, so I rarely use paper and a pen anymore. That said, I still have to jot down notes in class because laptops are not allowed. I think it's a pain, really.
jot down (phrasal verb) write
4

Do you think handwriting will be replaced by computers?
Well, you know, in this day and age, modern technologies have largely marginalized handwriting, and you don't see people writing by hand as much as they did in the past. However, I still think some things need to be handwritten. For example, you should always handwrite a wedding invitation to show respect to the guests.
Speaking Part 2
Describe an interesting book you read
You should say :
What it is about
How you knew this book
When you read it for the first time
And explain why you think this book is very interesting.
Sample Answer
I have to deal with overwhelming workload recently. However, if I have any spare time, I would like to sit down with a book and a cup of tea. Books always keep me calm and relaxed. Until now, I have read numerous books, but the one I like most is The Alchemist by Paulo Coelho.
Alchemist was first published in 1988, but it is not until 2015 that I read this book. At that time, I had read "Little Prince", and fallen head over heels in love with it. Then all of a sudden, I stumbled upon a review about Alchemist written that "It is like Little Prince for Asian", which made me so curious about it and hunger for reading it. I decided to buy this book straight away. After spending a whole day reading the book, The Alchemist became my favorite book, surpassing "Little Prince".
Although the book is not as thick as other famous novels like "Gone with the wind" and the like, it still succeeds in inspiring a devoted following around the world. This story is about an Andalusian shepherd boy named Santiago who travels from his homeland in Spain to Egyptian desert in search of a buried treasure in the Pyramids. On the way he reach the destination, there are a number of obstacles that he has to overcome, and some people that give him a lot of lessons about life.
Though this kind of journey can be told in many other books, Alchemist, dazzling in its powerful simplicity and inspiring wisdom can give me a unique outlook on life. This story has successfully taught me about the importance of passion in every life. To pursue your passion, you should try as hard as possible.
Vocabulary for Cue card
Deal with something:

 to take action to do something, especially to solve a problem 


Eg: We are planning a strategy to deal with the crisis
Fall head over heels in love with: Love somebody
Eg

:

These love birds are head over heels in love with each other,aint this cute?

All of a sudden: Suddenly
Eg:

All of a sudden, the laptop stopped working.

Hunger: Have a strong desire or craving for.
Eg: Poor people at traffic signals are weak because of hunger and thirst
Straight away: Without delay
Eg:

I think I should go and see a doctor straight away

Surpass: Exceed; be greater than
Eg:

Because the economy is good, we need to surpass the production this year at a high level

Symbolic: Serving as a symbol.
Eg:

Red colour is the symbolic representation of love and care

 The like: And other similar things
Eg:

I've spent the entire day completing my assignments and the like

Following: A body of supporters or admirers
Eg:

That gang must have been following us for a long time 

Shepherd boy: A boy who tends and rears sheep.
Eg:  

The shepherd boy did as he was instructed.

Pursue: Follow (someone or something) in order to catch
Eg:

Did you say that there was a reason for them to pursue this task?

Numerous: Great in number; many.
Eg: 

I saw her on numerous family functions

Dazzle in : To impress someone a lot, for example with your beauty, intelligence, or skill
Eg:

She was dazzled by the diamond pendant

Outlook on: Your general attitude to things,
Eg:  

Shreya has a wonderful and

practical outlook on life
Speaking Part 3
1.

What type of books do people in your country prefer to read?
In our country, romance, thriller, and horror stories are among the most loved genres. Perhaps romance novels are the ones that are most popular or at the top in the book sales. Romance novels are often sold in nearby shops too. The youth of our country are hooked to it.
2.

Does reading fiction help children's mental development?
The books which contain pictures along with the plot, helps children to increase their memorizing capacity and also helps in building an emotional feeling towards the character. Fiction acts as a mental stimulant too.
3.

Do you prefer watching novel-based movies to reading books?
I definitely prefer reading a book as you can let your imagination loose while getting engrossed in it. At times you completely empathize with the role of the character in the book and start reading as if you are experiencing everything. In most novel-based movies, the plot itself is changed at times, with the addition and deletion of scenes.
4.

Is it interesting to watch a movie after reading book or reading book after watching movie?
Movies at times change the storyline. So it is preferable to read a book before watching a movie. Sometimes it is only the title of the movie and characters which seem to be similar. And if you read a book first and watch a movie later, it will be much easier to visualize and relate to it.
5.

Is it important to ready books about history ?
It gives an insight in all matters of life, such as love, mutuality, war, diplomacy, and peace. Reading books about our past helps us learn to understand other people and at times we also get to know their personality. It mainly focuses on the processes and tells us what exactly happened in the past and also helps us to connect with it. It also provides us with great knowledge regarding political issues, culture, and rules and regulations followed in that period of time.So in my point of view reading, a book related to the past is more interesting than any other genre
Vocabulary for Speaking Part 3
Genres: A style or category of art
Eg: Have you read the new adventure thriller genre launched last week?
Empathy: The ability to understand and share the feeling
Eg: I really don't have any empathy towards Ananya.
Grasp: Seize and hold firmly.
Eg: She grasped the techniques very fast.
Diplomacy: The profession, activity
Eg: Tact and diplomacy are skills that every good receptionist should have.
Also check :