IELTS Writing Test (Task 1, 2) in 2017 & Sample Answers
Janice Thompson,
Updated On
IELTS Writing Task 1
The pie chart below shows the main reasons why students chose to study at a particular UK university in 1987 and 2007. Summarise the information by selecting and reporting the main features, and make a comparison where relevant.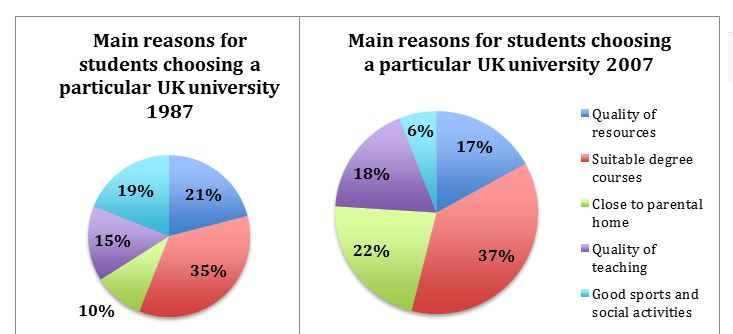 Report Plan
Paraphrase: Illustrate; Main reasons why students choose to study at a UK university during the years 1987 and 2007. 
Overview/Summary: 1) most concerning reason in both years. 2) least concern in 1987. 
Paragraph 3: Suitable degree courses and quality of reasons. Give figures. 
Paragraph 4: Good sports and social activities. Give figures. 
Paragraph 5: close to parental home and quality of teaching. Give figures. 
Sample Answer
The pie chart illustrates the fundamental reasons for the student's decision to study at a specific UK university between 1987 and 2007. 
We can observe from the pie-charts that the suitable degree courses were the most concerning reason in both years. While the distance to their parent's house was the least concern in 1987, it surprisingly became the second most important factor to study at a UK university in 2007. 
IELTS Actual Test Questions (July - October 2022)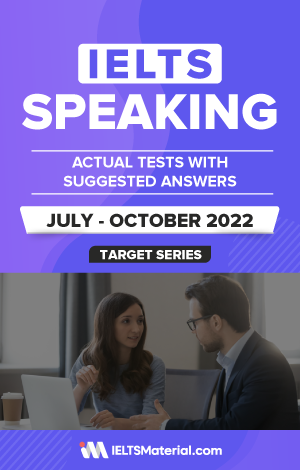 4.8 of 5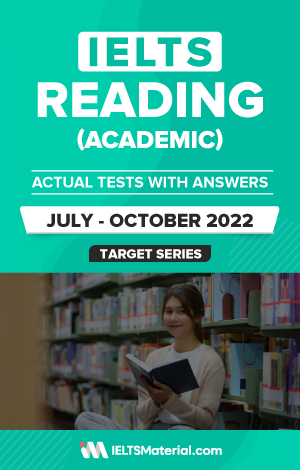 4.6 of 5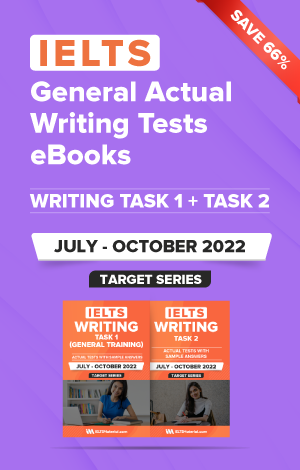 4.8 of 5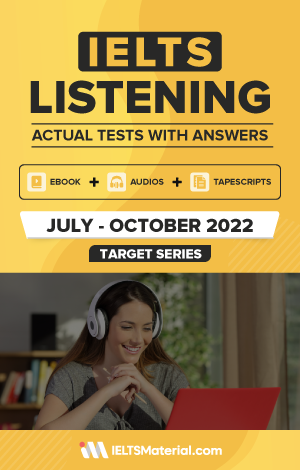 4.8 of 5
In 2007, the percentage of students who choose to study at the UK university to obtain a suitable degree course witnessed a slight growth from 35% to 37%. However, the figure for the second most common reason in 1987, the quality of resources dropped consistently from 21% to 17% respectively. 
Similarly, there was a considerable drop in the figures for good sports and social activities from 19% to 6% which was the least popular factor for choosing a university in 2007. 
Over the period, the total number of students who preferred  the university that was nearer to their parent's houses doubled from 10% to 20%. In contrast, the number of students who preferred the University for the quality of teaching almost halved falling from 15% to 8% at the end of the period. 
IELTS Writing Task 2
Some people say that zoos have no useful purpose. Others believe that zoos are beneficial in many ways. Discuss and give your opinion.
Sample Answer
A diversity of animal species from leopards, eagles to lizards have been captured and kept in zoos across the globe for centuries. While this practice is considered pointless to some, I believe there are real advantages to it.
Zoos, according to some, are valueless. There is a common belief that the act of caging animals is already wrong-doing against animal rights. The matter can be even worse when some caged animals are bullied, mistreated, and exploited when they are forced to do tricks in zoological games to attract visitors. Zoologists may also argue that these creatures may lose their instinct during the course of being captive; therefore, they can be incapable of returning to the wild in the future. For example, a tiger may lose its hunting nature when it is fed daily.
However, I believe zoological gardens are invaluable not only for humans but also for the animals themselves. First, for young children and biology students, these venues can provide a resourceful learning environment, where both the understandings of and the love for nature may easily evolve as physical contact with animals is possible. As a result, even the faunae from the furthest habitats such as penguins from the South Pole can be learned about and loved. Second, zoos have been offering a home to thousands of endangered species, where they can thrive and breed their offspring. This is crucial when over-hunting, deforestation, and climate change have destroyed the natural habitats of some wild animals.
To conclude, I firmly believe that the advantages of zoos outweigh the disadvantages. All the aforementioned disadvantages can be lessened if more is invested in zoos to idealize animal's living space.
Also check :