OET Discharge Writing Samples for Nurses 101: The Essential Guide for Success
Ruben Smith,
Updated On


Limited-Time Offer : Access a FREE 10-Day IELTS Study Plan!
If you are a nurse looking to register and practise in a mostly English-speaking nation or for academic purposes, OET certification is a must. It is a test that certifies you as proficient in English for professional usage.
When you register for OET in the Nursing professional category, a discharge letter writing task may be one of the possibilities for your writing test. So, in this article, we will go over the task and provide you with OET Discharge writing samples for nurses.
Types of Letters in OET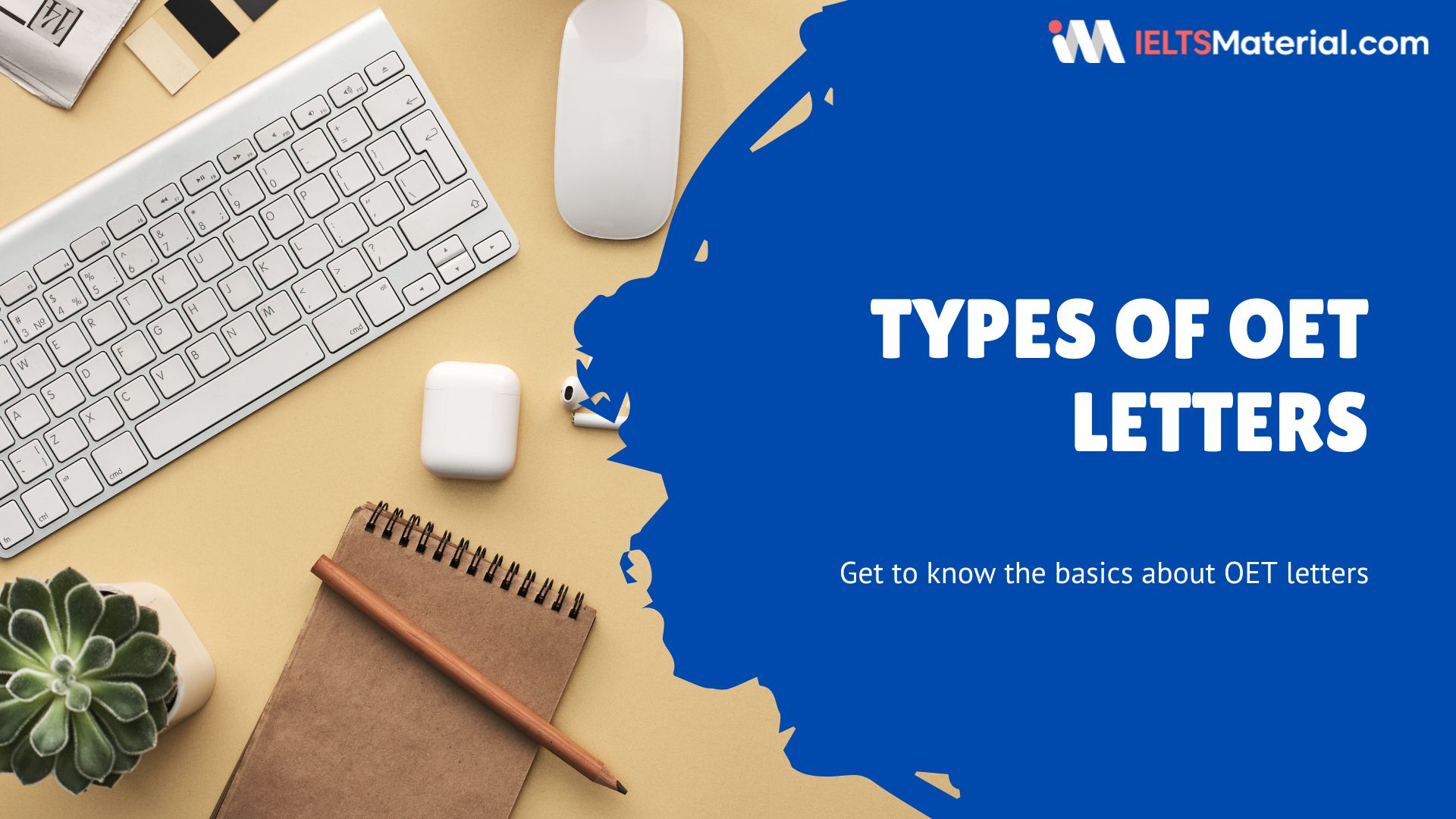 The letter-writing portion of the test is intended to assess your ability to communicate through writing while drawing on actual work situations. There are three major types of letters that are given in OET for nurses.
Referral Letters
Discharge Letters
Transfer Letters
In addition to these, and depending on your field of study, based on your area of expertise, there are:
In the fields of pharmacy, veterinary science, speech pathology, and occupational therapy – letters to advise or inform a patient, caregiver, or group.
For Radiography – a written response to a complaint.
What is a Discharge Letter?
A discharge letter is a concise medical overview of a patient's hospitalization and treatment while in the hospital. One of the ward doctors or nurses usually writes it.
This type of letter discusses how and why the patient wound up in the hospital, as well as a review of their treatment while there. Sharing accurate, relevant information regarding hospital care with primary care in the form of a discharge report is critical to patient safety. This OET task is critical for applicants to grasp how to strengthen interprofessional communication when patients are being discharged.
Discharge letters can be unsatisfactory for a variety of reasons, including insufficient and incomplete information, unclear follow-up plans, inaccuracies, delayed letter delivery, insufficient medication information, a lack of patient-centeredness (e.g., a letter dense with medical jargon), and general communication gaps. It can result in negative outcomes, such as patient readmissions.
Common Content of an OET Discharge letter
Successful letters contained a greater variety of features, with statistically significant variations in the presence of crucial and relevant details. Aside from that, clarity may be one of the most significant aspects of a "successful" letter from the standpoint of a GP. This emphasizes the importance of discharge letters being understandable, relevant, and brief.
Common content features in letters rated as successful include:
Reason for admission
Diagnosis
follow-up and management plan
medication changes and reasons
GP actions, treatment, investigations and results
discharging physician details
information provided to the patient
tests/procedures performed, and their results
Missing information on discharge paperwork may result in clinical care errors as well as patients' understanding of what occurred to them in the hospital. Poor discharge communication poses dangers and may constitute a wasted opportunity for good communication and a safe patient to transition into the community environment. As a result, it is critical for healthcare providers to learn how to write a decent discharge letter.
Format of a Discharge Letter
When drafting an OET letter, keep the following fundamental requirements in mind.
In your response:
Convert the essential case notes into full sentences.
Use the proper OET letter format rather than a note form.
The body of your OET letter should be between 180 and 200 words long.
With respect to the provided medical case notes, the following is the optimal structure for the body of any discharge letter:
Introduction
1st Body Paragraph – Previous Medical History
2nd Body Paragraph – Hospitalization.
3rd Body Paragraph – Current Situation & Discharge Strategy
Final remarks
Tips for Writing a Discharge Letter:
To score well on this writing task, you must have focus and precision in order to draft a concise and pertinent letter. Here are some of our expert tips to get the job done:
It is critical to note who the reader is and the reason you are writing the letter.
One of the most crucial pieces of advice is to make sure the beginning of the OET letter has a clear objective. Presenting a diagnosis in the opening also helps the reader grasp the patient's situation.
You must only include pertinent portions of your past medical history. Try to summarise portions of the patient's medical history that are either normal or unimportant.
As this example indicates, receiving OET case notes with numerous dates during hospitalization is fairly typical. It is not necessary to include all of these dates; just the essential ones should be included.
OET Discharge Writing Samples for Nurses
Given below are some OET Discharge Writing Samples for Nurses as they will appear in the OET, along with a sample response for your reference. By studying this, you will be able to familiarise yourself with the expectations of this writing task.
OET Discharge Writing Sample 1
OET Discharge Writing Sample 2
Here are some other reference links for OET Discharge Writing Samples, as well as some ebooks that you can use for daily practice:
Now that you have got an overview of the writing task and a good sense of what to expect on exam day start your OET journey. Browse our learning materials to learn more about OET preparation and to get started on your path to being OET certified right away.