A-Z Guide of the OET Listening Score
Glen Brown,
Updated On
The OET is an international English language test that evaluates the language communication skills of healthcare providers seeking to register and practise in an English-speaking community. To prepare efficiently, it is of utmost importance that you know the details on each subtest of the exam. Therefore, in this article, we will explore the OET Listening subtest, its format and score breakdown to help you prepare for the best possible OET Listening score.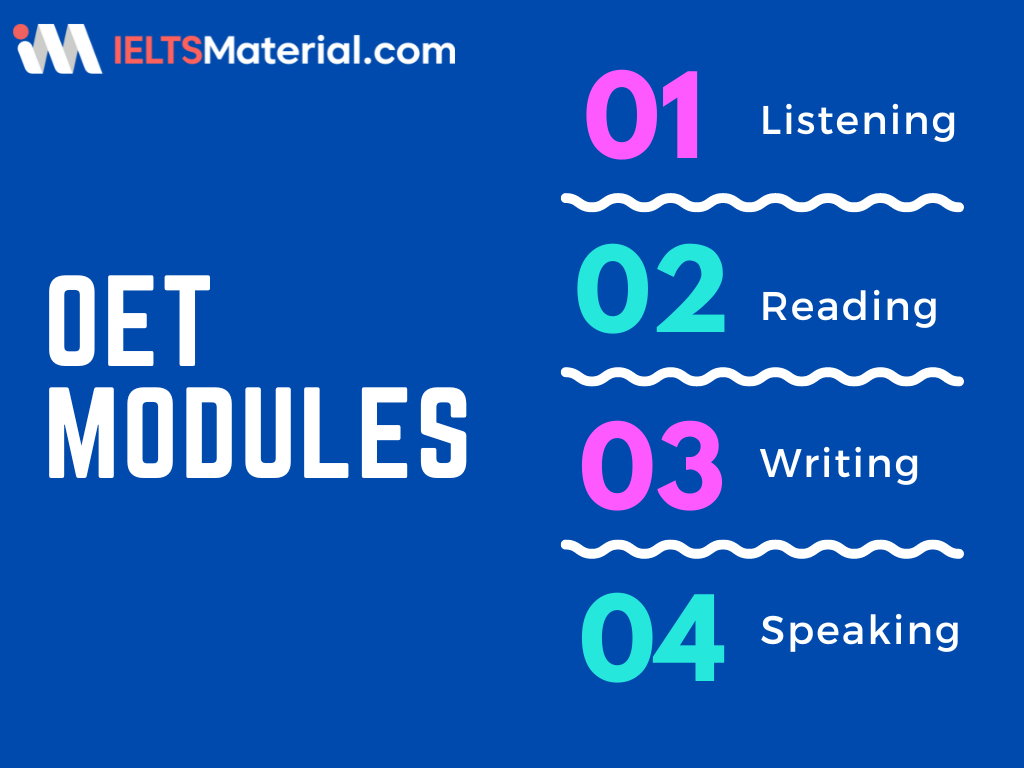 Introduction to OET Listening
A variety of accents are employed throughout the worldwide diversity of the health sector. The most common accents are Australian, British, American, and others such as New Zealand, Irish, Canadian, South African, and so on. In order to evaluate whether the candidate will be capable of identifying necessary information by listening to the problems and queries of the patients or their families, OET has created the Listening subtest.
Pointers on the Module:
The OET Listening sub-test is divided into three sections with a total of 42 question items.
The themes are of generic healthcare interest to candidates of all professions.
The Listening audio is approximately 40 minutes long, including recorded voice and pauses to provide you time to type your responses.
You will hear each tape once and must type your responses while listening.
In total, you will have approximately 50 minutes to complete the OET Listening subtest.
How is the OET Listening Score Assessed? 
The OET Listening sub-test is primarily intended to examine a variety of listening skills, such as detecting particular data, noting detail, and getting the gist, viewpoint, or intent of the speaker. These abilities are measured using note-taking activities and multiple-choice questions.
Part A is worth 24 points, Part B is worth 6 points, and Part C is worth 12 points.
Listening examiners utilise a specific marking guide for Part A, which specifies which responses deserve marks. Assessors use this approach to determine if you have submitted sufficient correct information to receive a grade. Your OET Listening Part A answers are double-marked by qualified OET assessors. To prevent any conflict of interest, these solutions are allocated to assessors at random.
Your answers to Parts B and C are computer-scanned and scored automatically.
Candidate responses are graded using a predetermined scoring guide. Problematic or unexpected answers are forwarded to a sub-group of experienced assessors for help during the marking process. The papers of all candidates are double-marked to guarantee fairness and uniformity.
If you need tips and tricks for improving your Listening skills for OET, check out this link.
Role of Assessors for OET Listening 
Listening sub-test assessors are certified and highly trained. They are evaluated based on their accuracy and consistency.
Assessors must also ensure that you have not included any contradictory information in your response that makes your objective unclear. This indicates that you should strive to keep your replies brief so that you don't add unnecessary material that could contradict a proper aspect of your answer.
OET Listening Passing Score
Each exam session includes new listening tests that incorporate new content, and the scores assigned are slightly changed for each test to account for tiny variances in the complexity of items contained in that particular iteration. As a result, the range of marks required to achieve a decent grade will vary.
On the other hand, test-takers will be awarded a score of 350 if they consistently achieve at least 30 – 32 OET Listening score. Most medical boards, colleges, and healthcare organisations will have this as a minimum score requirement. Therefore, candidates must aim to answer at least 30 – 32 questions correctly in the entire Listening subtest.
Does incorrect spelling affect the OET Listening score?
No points will be docked for misspellings on the Listening subtest if the content is obvious to other healthcare providers. Any fair attempt at spelling the answer correctly is likely to be accepted.
OET attempts to guarantee that applicants are not penalized for coming across difficult-to-spell names for diseases and medications. Where feasible, the audio recording refers to both the generic and brand names of pharmaceuticals, as well as medical and plain terms addressed during the consultations. The marking guide provides thorough guidance to assessors on the types of misspellings that are acceptable.
If you want to see what the Listening test looks like, check out this sample paper.
Conclusion
According to studies, the clinician's capacity to explain, listen, and sympathise with patients can have a significant impact on their physical and mental health outcomes, in addition to their experience of patient care and satisfaction.
Effective healthcare information communication can empower patients and families to participate as full participants in their care, and it has been shown to promote adherence to therapy and self-management.
With so much evidence pointing to a link between efficient communication and improved health outcomes, it is evident that an organised approach to health communication can significantly improve healthcare delivery.
Thus, you must develop your OET skills, not just to gain a good score but to be a better healthcare professional.