IELTS Speaking Actual Test in the UK – August 2017 & Model Answers
Zuhana,
Updated On
Read Sample Answers for IELTS Speaking Part 1 to learn new vocabulary, collocations, idioms, phrasal verbs, etc and know how to answer the examiner effectively.
You can get an valuable ebook titled "IELTS Speaking Actual Tests & Sample Answers" to read Band 9.0 model answers for IELTS Speaking Actual Tests (Full 3 Parts) that appears in the IELTS speaking module from September to December 2017.
Speaking Part 1
1

When do you listen to music?
Well, music is essential to human in the whole world so I'm no exception. I usually listen to cheerful music when I need motivation while sad music is my preference if I'm in a bad mood.
IELTS Actual Test Questions (February-March 2023)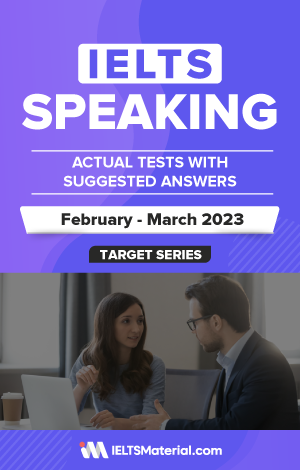 4.8 of 5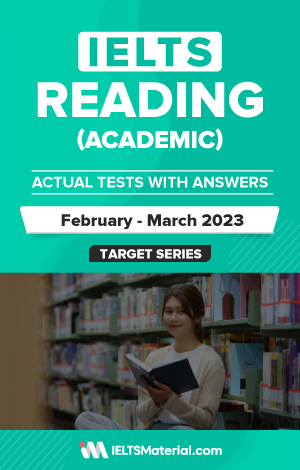 4.6 of 5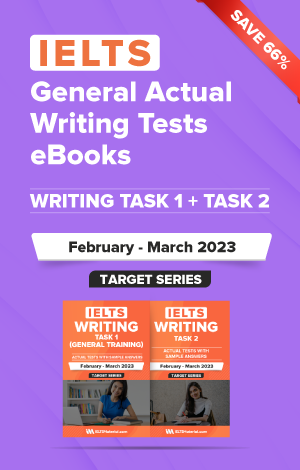 4.8 of 5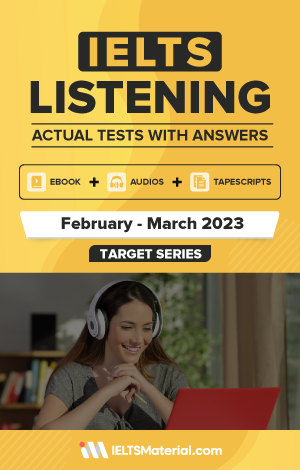 4.8 of 5
2

How much time do you spend listening to music every day?
As I've mentioned I prefer working in silence. To put it simply, no music is allowed during my working hours. After a long day at school, I probably want to chill out for like half an hour with music to help me stay energetic so I can get back to work later.
3

Where do you listen to it?
Almost everywhere, except for classroom. It's the golden era of mobile devices, everyone carries earphone and phone with them all the time, music, therefore, is on their fingertips.
Speaking Part 2
Describe a wedding that you have attended / Describe a wedding ceremony where you enjoyed a lot
You should say :
where it was
who was getting married
why you attended this wedding
And explain what was special about this wedding.
Sample Answer
I am at the age when each of my friends started to tie the knot with their beloved ones, which reminds me how grown up we all are but at the same time is a true blessing. Weddings have always made me dreamy because you can feel that love is in the air. One of the most beautiful and intimate weddings I've ever attended was Anna's, my classmate in high school.
I knew her from high school and she was a true embodiment of traditional women: feminine, delicate, caring and wholeheartedly devoted and I had no doubt her wedding would be the same the minute I received the invitation. It came as no surprise that the reception hall was completed covered with the pastel pink color, from many bouquets of roses, balloons, table cloths and other decorations. It should have looked like a 6-year-old birthday party, on the contrary, that light and feminine color surprisingly created a delightful and congenial atmosphere for the wedding. There were not too many people at the wedding because the groom and bride wanted to keep it simple, yet intimate and meaningful, which I couldn't agree more. The ceremony was so emotional when the couple took an oath and exchanged wedding rings that I could have sworn I saw tears shined in their eyes. The whole ballroom erupted in endless applause and whistles when the groom landed a passionate kiss on his woman's lips as the pastor announced them as husband and wife – one of the most magnificent moments I've ever witnessed and Anna could easily be the most beautiful and happiest bride I've ever seen in a glamorous baby pink gown and bohemian hairstyle. I also met a couple of friends in high school which made me feel like we were having a reunion and it was great to know after all those years, we could still talk and share this special moment together.
Vocabulary for Cue Card
Tie the knot:

get married


Eg:

After 5 years of being in a relationship, John and Rose decided to tie the knot in December. 

Blessing:

something good that you feel very grateful or lucky to have


Eg:

The old man gave his blessings to the newly married couple. 

In the air:

noticeable all around; becoming prevalent


Eg:

The graduates cheerfully throw their caps up in the air. 

Bouquet:

a collection of flowers, cut and tied together in an attractive way


Eg:

We gave a bouquet of flowers to the chief guest. 

Congenial:

pleasant, friendly, and enjoyable


Eg:

The management members of the institute had a congenial relationship with the students. 

Erupt:

suddenly explode with a lot of noise as people start laughing/shouting


Eg:

There was a silence until the children erupted in laughter. 
Speaking Part 3
1

How do you think of the perfect age for marriage?
I have had countless debates with my friends and we have different ideas regarding when is the ideal age to get settled. I, together with some girls, agree that it should be above 30 for both men and women while others flatly contradict us by saying people should get married as soon as possible even though they have nothing. Some may find it too late to tie a knot at the age of 30 but I cannot see the point of living together with more bills to pay and more mouths to feed without having a career and stable income, which is one of the most common reason for separation among married couples.
2

Why has the divorce rate increased over time in modern life?
It's noteworthy that the divorce rate in modern life is far higher than it used to, which is not a positive trend to look forward to. Reasons for such separations vary depending on irreconcilable families' issues which could be a financial problems, disagreement on how to raise their children, or worse, infidelity.
Vocabulary For Speaking Part 3
Settled:

if you have a settled way of life, you stay permanently in one place or job or with one person


Eg:

The old man got settled in New York to look after his only grandson. 

Irreconcilable:

can't find a way to become friendly again after disagreement.


Eg:

The couple filed for divorce under the grounds of Irreconcilable differences. 
To get the latest IELTS Speaking Part 1, 2, 3 Topics & Questions, check out: IELTS Speaking Part 1 Topics & Questions In 2017 & Sample Answers & IELTS Speaking Part 2 Topics In 2017 & Sample Answers
To download the latest IELTS Essay Questions, read more at: IELTS Essay Questions in 2017 
Also check :