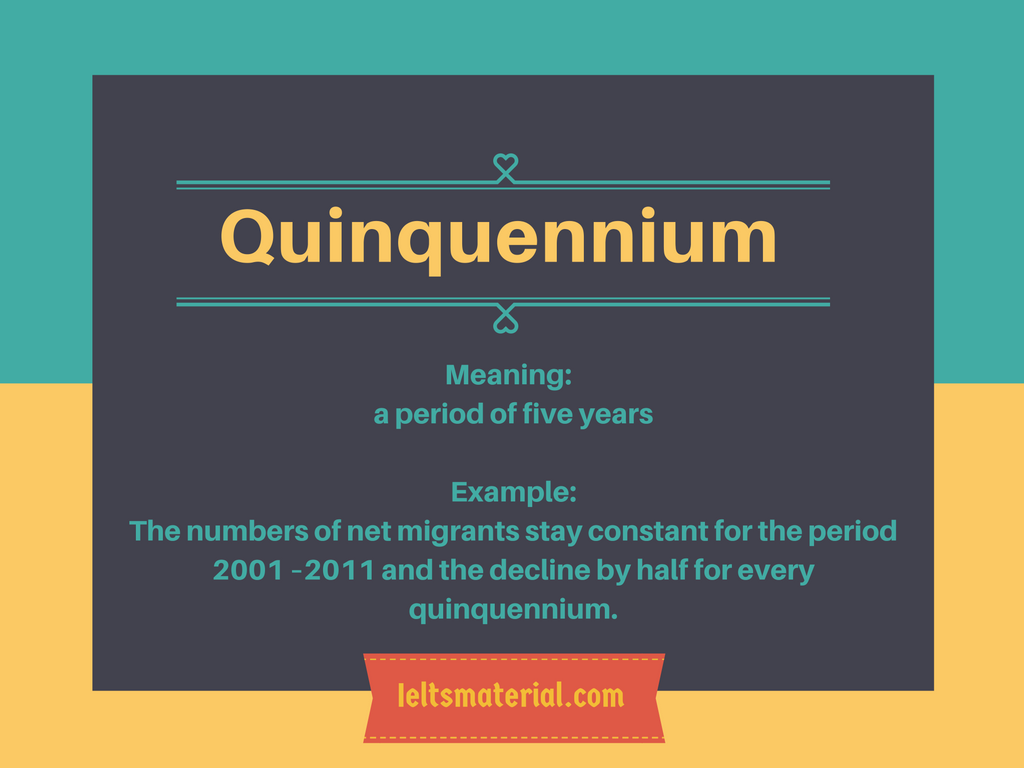 Quinquennium – Word of the Day for IELTS
Quinquennium – Word of the Day for IELTS Speaking & Writing
Meaning:
a period of five years
Plural form of quinquennium: Quinquennia
Origin of quinquennium:
Quinquennium comes directly from the Latin noun quīnquennium, formed from quīnque"five," and annus "year."
It entered English in the early 1600s.
Example:
The top leaders gathered to plan activities and define new orientations and perspectives for the new quinquennium 2017-2022.
The numbers of net migrants stay constant for the period 2001 –2011 and the decline by half for every quinquennium.
Also check :