IELTS Podcast 1: Recent IELTS Speaking Test in Canada – 2018 & Band 9 Sample Answers + Audio
Zuhana,
Updated On
Speaking Part 1
1

What is your full name?
My name is Ridhima Saxena
2

Can I see your ID?
Yes , Here is my id
3

Where are you from?
I m from the fourth biggest city in India which is Delhi.This city is also known as the city of kings because of its beautiful history . Delhi is also the Capital of India. It is popular for its delicious food and historical monuments.
4

Do you work or study?
Currently, I study in one of the top most universities in India which has a friendly and helpful faculty. They not only teach subjects but also gives us a lot of extra knowledge
Audio for Part 1
5

. Do you use a dictionary?
Yes, I use a dictionary, but usually an online one. As the world is becoming more technologically advanced, I think it's more convenient to use an online dictionary rather than a paper book. However, when I do not have access to the internet, a dictionary is still very useful.  I think it is important to check a dictionary instead of using a translator to search for new words, considering how google translate is incorrect sometimes. I couldn't live without a dictionary!
6

Which kinds of dictionaries do you prefer to use?
Firstly, I prefer to use an online dictionary for convenience. I'm a fan of one online dictionary called Word Reference because it shows you many different instances to use the word. For example, it shows all meanings of that particular word, and shows you phrases with that word as well. I think this is incredibly important as many English words have several meanings. Also, you can check the thesaurus to see synonyms. Word Reference gives you the full package!
IELTS Actual Test Questions (February-March 2023)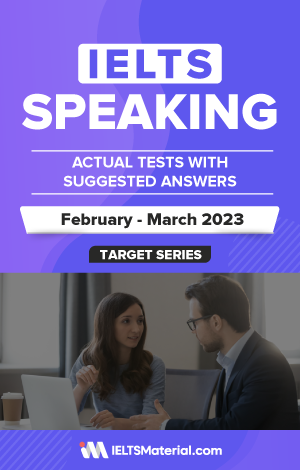 4.8 of 5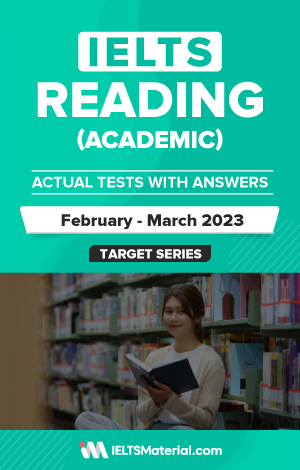 4.6 of 5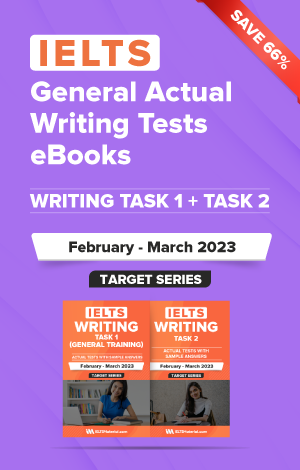 4.8 of 5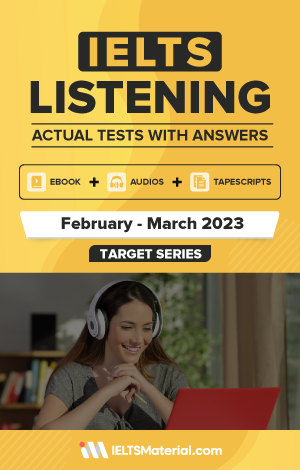 4.8 of 5
7

Do you think a dictionary is useful?
Yes, of course dictionaries are useful. Many times people only look up the translation of the word into their own mother tongue, but I think this is sometimes ineffective. There are some words that simply do not have a translation! I believe it's better to look up the word in other words in the target language, as well as see examples of how the word is used. I believe after doing this, you are more likely to use the world correctly in real life.
8

If someone gave you a dictionary as a gift, how would you feel?
To be honest, I would be happy if someone gave me a dictionary as a gift as I appreciate all gifts, but I have to say that I would prefer another gift. Sure, a dictionary is useful and could help me learn new things, but I would prefer new clothes, for example. If someone gave me new clothes, I would be jumping with joy because I'm a student and I don't have much money to spend on clothes. Furthermore, I'm really into fashion!  If someone gave me a dictionary, I would be grateful, but perhaps not as excited as I would be for new clothes.
9

Do you think it would be interesting to be part of a team that is writing a dictionary?
To be honest, I don't think it would be interesting to be part of a dictionary writing team. As I'm a teacher, I would not be interested in this type of work. Firstly, I think it would be boring to sit down all day writing! Secondly. I would dislike this type of work because I am a very creative, hands-on type of person. I feel a lot of joy when I create interesting lessons for students and then do this lesson with them in person and have fun! Dictionary writing is certainly not for me!
Audio for Part 2 & 3
Speaking Part 2
Describe your favorite song.
You should say :
What this song is about
When you listened to this song for the first time
How often you listen to this song
And explain why you think it is your favorite
Sample Answer
My favorite song is "Fast Car" by Tracy Chapman. This song is about the "American Dream" that is sought after by many people.  The singer recounts her childhood struggles, such as her father's drinking and working day in and day out at a convenience store for little money. At the end of the song, she escapes her family problems and she and her boyfriend go into the city to seek a better life, and perhaps achieve the American Dream they they've been hoping for. I listened to this song for the first time in the 90's when I was a child; it takes me on a ride back to the good old days. The funny thing is that the first time I heard it, I thought it was a man singing because the woman has a very deep voice! However, I think the depth of her voice adds to this catchy song. Nowadays, I listen to this song about once a week. I think this song is my favorite because of the singer's voice, and the story is just so captivating. When I listen to this song, I can put myself in her shoes and imagine the hardships she has been through. At the end of the song, I feel hopeful that they will find the better life that they are seeking. This song is timeless!
Vocabulary for Cue card
Sought after: Generally desired.
Eg: This is the most expensive and sought-after perfume band in India.
Recounts her childhood struggles: Recalls her childhood memory
Eg:

 Sometimes, my mom recounts her childhood struggles.

Working day in and day out: Done or happening every day for a long time
Eg: I have been working day in and day on the same project.
Convenience store: A shop with extended opening hours
Eg: I work at this convenience store after completing my studies.
 Escapes her family: Leaves her family behind
Eg: She escaped her family problems and started working on her dreams.
Seek a better life: Search for living a better life
Eg: One should always seek a better life for themselves to live a blissful life ahead.
Takes me on a ride back to the good old days: Recalls childhood memory
Eg: When I see a kid playing it takes me on a ride back to the good old days I have spent.
Catchy: Instantly appealing and memorable.
Eg: This song has catchy pop melodies tunes.
Captivating: Capable of attracting and holding interest; charming.
Eg: Sakshi has a captivating smile.
Put myself in her shoes: To imagine oneself in the situation of others
Eg: Before quickly judging someone for their actions, you should always try to put yourself in their shoes.
The hardships she has been through The hard times one has suffered
Eg: Whenever I look at her it reminds me of the hardships she has been through in her past.
Timeless: Not affected by the passage of time or changes in fashion.
Eg:

These words are always timeless.
Also check :
Speaking Part 3
1.

Why do you think that some local singers or musicians aren't as successful as some from other countries?
I think that fame is sometimes simply the luck of the draw. I think those born in United States or other developed countries who play a large role in pop culture are the ones who find success more easily. I think it's unfair that some are born with privileges that will eventually lead them to fame and wealth. For example, as you see, many famous singers are those who were already born rich or with famous parents. Sadly, it's all about who you know!
2.

Do you think the Internet has affected the music industry? In what ways?
I definitely agree that internet has greatly affected the music industry. For one, I'm sure that some artists have lost money due to illegal internet downloads. Secondly, now artists are exposed to the world much more easily. In this cyber era, we have so much information at the click of a mouse. I'm sure that it is much easier to get your name out there nowadays. I wonder if the famous will become even more famous!
3

. Do you think there will be further changes in the music industry in the future?
As with all things, I believe that the music industry will definitely continue to change. I see that nowadays music is relying more on electronic devices rather than human hands, like in the olden days. I think that nowadays someone doesn't even need to pick up an instrument to be a musician. I firmly believe that the music industry will become more reliant on technology.
4

. Do you think the music young people listen to in your country is becoming more globalized? Why/Why not?
My answer is a definite yes. Nowadays, young people are jamming out to American hits as well as K-pop. American hits have always been globalizing, and continue to globalize at an incredible rate. I think that almost every person can sing along to many American hits! Furthermore, K-pop is becoming a phenomenon for teens around Asia, and perhaps will continue to reach hearts around the globe.
Vocabulary for Speaking Part 3
Privileges: A special authority possessed by a particular person or group
Eg: As a senior executive, you will enjoy certain privileges.
Phenomenon: A remarkable person or thing.
Eg:

This is a remarkable phenomenon.

Globalizing: Develop or be developed so as to make international influence or operation possible.
Eg:

There is a possibility to slow down the rate of globalization.

Reliant: Dependent on someone or something.
Eg:The students are completely reliant on teachers for the studies