Cambridge English Grammar For IELTS Student's Book With Answers And Audio CD
Janet,
Updated On
'Cambridge Grammar for IELTS' provides complete coverage of the grammar needed for the IELTS test and develops listening skills at the same time. It includes a wide range of IELTS tasks for Academic and General Training Reading, Writing and Listening modules and contains helpful grammar explanations and a grammar glossary.
Main content
This book covers essential & useful grammar for IELTS such as how to use relative clauses; how to link ideas using conjunctions, adverbials and prepositions; ways of organizing texts, nominalization in written English, likelihood-based on condition 1, 2, the noun phrase, how to compare things etc.
This book contains 25 units. Each unit is in four parts:
Context listening This introduces the grammar of the unit in a context that is relevant to the IELTS test. This will help you to understand grammar more easily. It also gives useful listening practice. Listen to the recording and answer the questions. Then check your answers in the key before you read the grammar section.
Grammar Read through this section before you do the grammar exercises. For each grammar point, there are explanations with examples. You can refer to this section when you are doing the exercises.
Grammar exercises Write your answers for each exercise and check them in the key.
Test practice Each unit has a test task. These tasks help you practice the different parts of the test. The test task is followed by a grammar focus task, which gives you extra practice in the grammar from the unit.
IELTS Actual Test Questions (February-March 2023)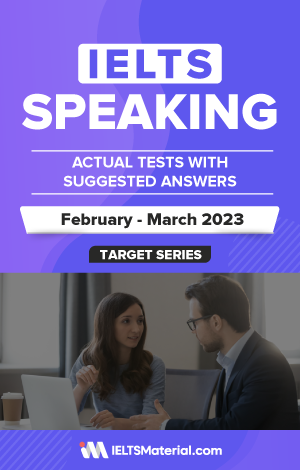 4.8 of 5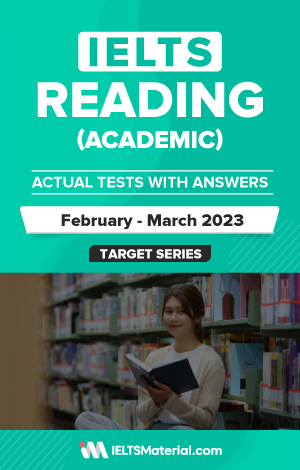 4.6 of 5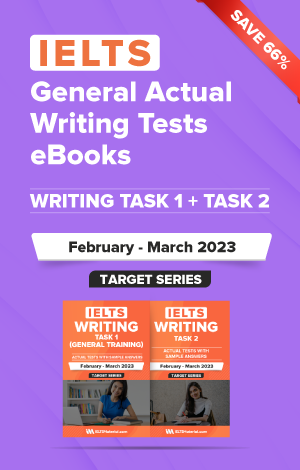 4.8 of 5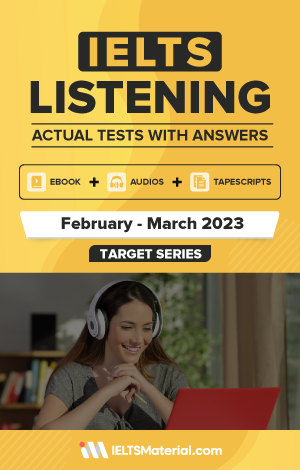 4.8 of 5
How do I use this book?
There are two ways to use this book. You can either start at Unit 1 and work through to the end of the book, or you can do the entry test on page ix to find out which units you need most practice and begin with those.
Who is this book for?
This book is for anyone preparing for IELTS. Although the IELTS test does not include a specific grammar module, it is important to be able to recognize and use grammar appropriately. This book covers the grammar you need to be successful in the test. You can use it to support an IELTS course book, with a general English language course for extra grammar practice, or with practice tests as part of a revision program. You can use it in a class or for self-study.
The Key
The Key contains:
Answers to all the exercises. Check your answers at the end of each exercise. The key tells you which part of the grammar section you need to review again.
Sample answers for exercises, to help you check your work.
Test tips for each exercise type in the Test practice section.
Sample answers for all the writing tasks in the test practice section. Read these after you have written the answer. Study the language used and the way ideas are organized.
Recording scripts
There are recording scripts for context listening in each unit and for the test practice listening tasks. Do not look at the script until you have answered the questions. It is a good idea to listen to the recording again while you read the script.
How to get this book?
You can buy it on Amazon.com or leave your email in the comment box to receive Cambridge Grammar for IELTS (including eBook & Audio) via email.
Cambridge Grammar for IELTS Student's Book with Answers and Audio CD (Cambridge Books for Cambridge Exams)
The Entry test
You can do this test before using the book to help you choose what to study. Answer the questions and then check your answers in the key (at the end of this book). The key tells you which units are most important for you.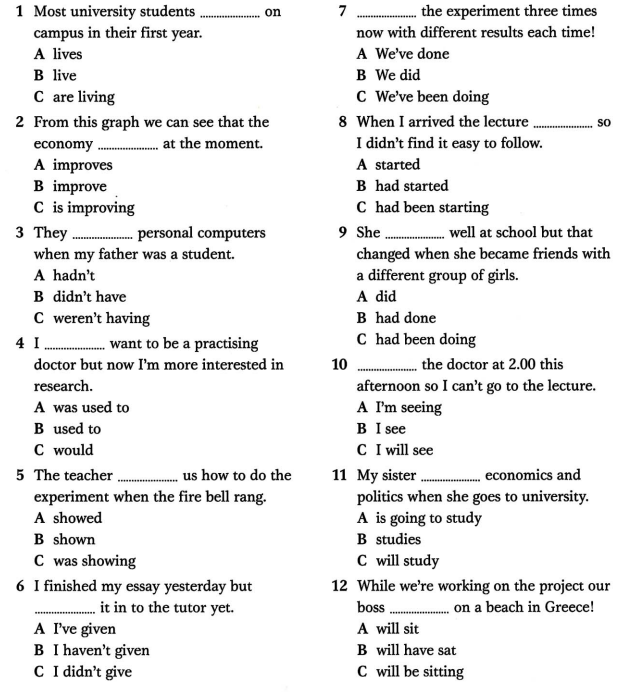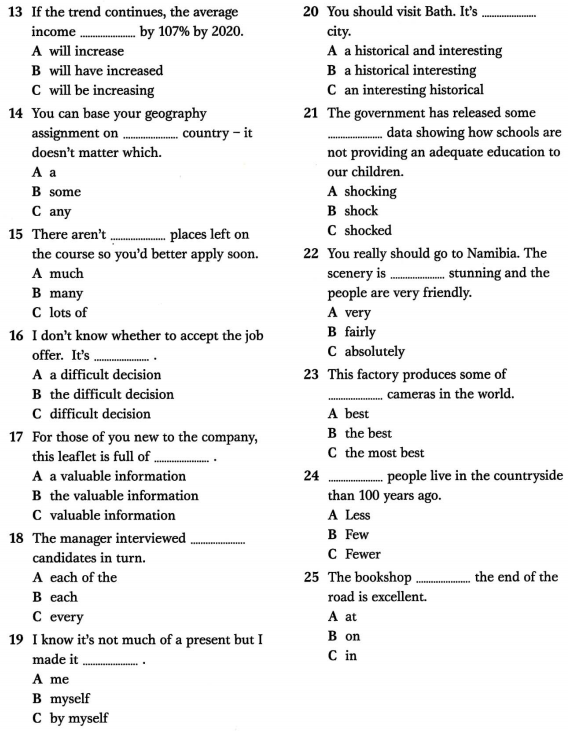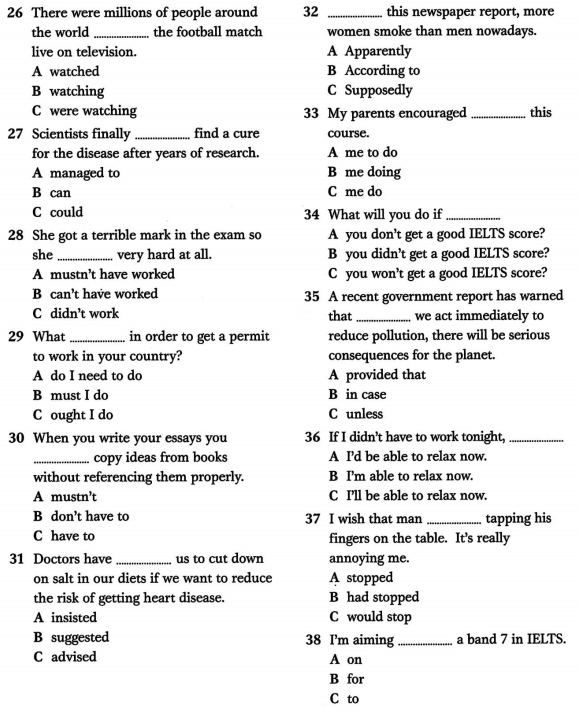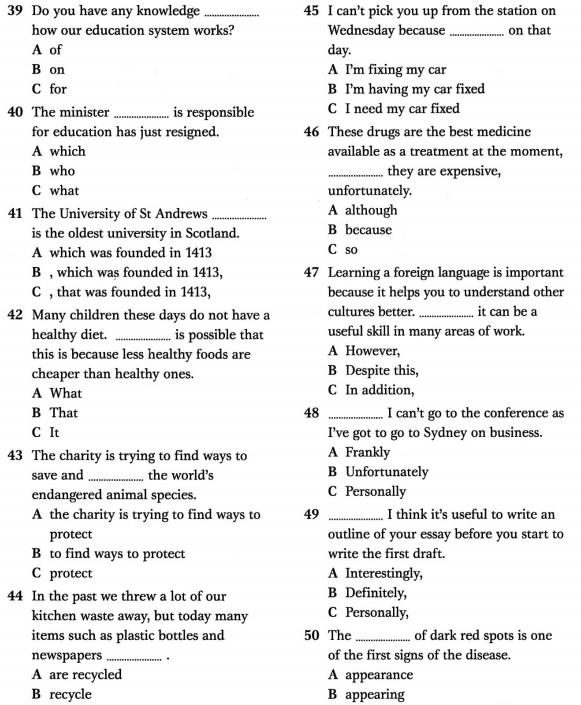 Also check :