Duolingo Vs IELTS: A Comparision 2023
Nehasri Ravishenbagam,
Updated On


Limited-Time Offer : Access a FREE 10-Day IELTS Study Plan!
In today's globalized world, being proficient in English is increasingly essential. Whether you are seeking to study abroad, immigrate, or enhance your career prospects, demonstrating your English language skills is often a requirement.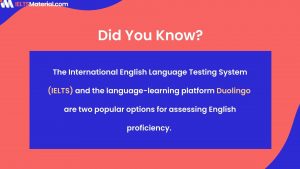 In this blog, we will compare the pros and cons of Duolingo and IELTS, exploring their differences, effectiveness, and overall suitability for your language learning goals.
Comparing Language Proficiency Tests: Duolingo vs IELTS 
Duolingo and IELTS are both great options for those looking to improve their English language skills or move abroad. Both the exams have their own set of pros and cons equally. Let's look at them in detail below.
IELTS: A Time-Tested Assessment 
IELTS, often known as the International English Language Testing System, has long been acknowledged as a reliable and widely accepted English proficiency assessment.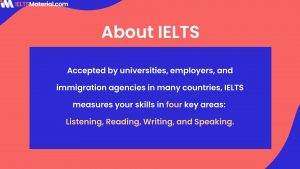 Below are listed some key aspects for you to consider before taking IELTS.
1. The Accuracy and Standardization 
IELTS uses a rigorous examination method with experienced examiners who rate your language proficiency following a predetermined criterion. This ensures a standardized evaluation across all test takers, providing a fair and reliable assessment of your English proficiency.
2. It is Widely Accepted 
IELTS is widely recognised by institutions and organizations all around the world because of its established reputation. Whether you plan to study in an English-speaking country or seek employment abroad, an IELTS score can significantly enhance your chances of success.
3. Test Format and Preparation 
IELTS offers two exam options: the Academic test for students pursuing further education and the General Training test for those looking to migrate or find employment. Both versions have four sections that each assess a different set of linguistic abilities. 
Preparing for IELTS typically involves studying the test format, practising sample questions, and honing your English language abilities through dedicated training.
Aspiring to crack IELTS in the first go? 
Let Our 4.5+ rated Ebooks Assist You!
Duolingo: A Newcomer to the Scene 
Duolingo, on the other hand, is an innovative language-learning platform that has gained popularity for its accessible and gamified approach to language acquisition. It is an adaptive test that includes writing, reading, speaking, and listening. Moreover, its 10-minute video interview is an ungraded portion of the test.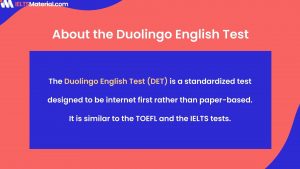 Below are listed some key aspects for you to consider based on Duolingo.
1. Flexibility and Convenience 
Learners have the freedom to study on Duolingo at their own speed and leisure. It is an interesting alternative for busy people who want to integrate language learning into their daily routines because of its mobile app and bite-sized lessons.
2. Gamified Learning Experience
The gamified approach to language learning that Duolingo uses is one of its most notable aspects. To make studying engaging and fun, the app uses gamification components, including earning points, levelling up, and competing with friends.
3. Limited Assessment Scope 
Although Duolingo offers placement tests and competency badges, it's crucial to remember that its evaluation may not carry the same weight as a standardized test like IELTS. 
In contrast to much-needed language skills like speaking and listening, which are crucial for communication in everyday settings, Duolingo gives a greater emphasis to vocabulary and grammar.
Duolingo vs. IELTS: Which One Should You Choose?
When deciding between Duolingo and IELTS, it's crucial to consider your specific goals, timeline, and the level of English proficiency required. Here are a few factors to keep in mind:
1. Purpose and Recognition 
If you aim to study abroad, immigrate, or apply for a job in an English-speaking country, IELTS is widely recognized and accepted by universities, immigration agencies, and employers. Its credibility and comprehensive evaluation make it an ideal choice for official purposes.
2. Time and Flexibility 
Duolingo can be a great option if you have limited time and want to learn English at your own pace. It provides flexibility and convenience, allowing you to fit language learning into your schedule. 
However, it's important to note that Duolingo may not be sufficient for fulfilling official requirements in certain contexts.
3. Supplementing IELTS Preparation 
Duolingo can serve as a valuable supplementary tool to enhance your English language skills alongside IELTS preparation. Its gamified approach can make learning more enjoyable and help reinforce vocabulary and grammar concepts, providing additional support as you prepare for the IELTS test.
IELTS vs. Duolingo: Final Verdict
In the Duolingo vs. IELTS debate, there is no one-size-fits-all answer. The choice between the two depends on your circumstances, goals, and preferences. If you need an official assessment for academic or immigration purposes, IELTS remains the go-to option, with its standardized evaluation and global recognition. 
On the other hand, Duolingo can be a convenient and flexible tool for language learning, particularly for beginners or as a supplementary resource alongside traditional test preparation.
Ultimately, both Duolingo and IELTS have their merits, and it's advisable to consider the requirements of your specific situation before making a decision. Whichever path you choose, remember that consistent practice, exposure to authentic English, and active communication.
Frequently Asked Questions
Does achieving a high score on Duolingo guarantee success in the IELTS test?
While achieving a high score on Duolingo demonstrates your language proficiency, it does not guarantee success in the IELTS test. IELTS evaluates a broader range of language skills and follows a standardized assessment process conducted by trained examiners.
How does the cost of Duolingo compare to taking the IELTS test?
Duolingo offers a free version, while also providing a premium subscription for additional features. On the other hand, IELTS has a registration fee that varies depending on the test location. The cost of IELTS may vary, but it is essential to consider the long-term benefits and recognition it offers.
Can Duolingo be used as a standalone option for immigration or job applications?
While Duolingo's assessment can demonstrate your language abilities, it may not be sufficient as a standalone option for immigration or job applications. Most official requirements typically mandate standardized tests like IELTS to ensure a reliable and consistent evaluation of language proficiency.
Which test is more suitable for academic purposes: Duolingo or IELTS?
For academic purposes, IELTS is generally the preferred choice. Many universities require an IELTS score for admissions, as it provides a standardized evaluation of your language proficiency across all four language skills.
What are the key differences between Duolingo and IELTS in terms of assessment scope?
Duolingo primarily focuses on vocabulary and grammar, while IELTS evaluates comprehensive language skills, including listening, reading, writing, and speaking. IELTS offers a more holistic assessment of your English proficiency.