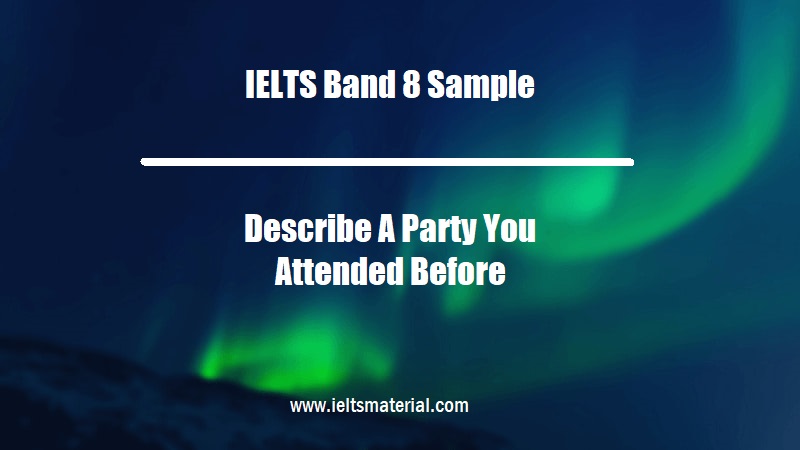 Describe a party you attended before – IELTS Band 8 Sample
Describe a party you attended before
You should say:
When was it
Who joined you? 
What happened in the party
Model Answer 
I'm going to talk about my friend's birthday party. He is my best friend, we grew up together and have always been very close.
It was last month when the weather was still a bit cold. I arrived at his house quite early to help prepare for the party. I think the house can accommodate about 50 people; there's plenty of space to move around and in the center of the living room there's even enough space for a dance floor.
At 8 people started to arrive. The guests include our childhood friends, his classmates and colleagues. It doesn't matter that I only knew some of them, because the point of a party is to mingle and make new friends. So we just walked around, had small talks and asked for each other's contacts.
When the clock hit 12, everyone was gathered around a big birthday cake and started singing "Happy birthday" to him, then he started unwrapping his gifts, ohh-ing and ahh-ing over the unexpected ones.
The party was great fun not just to him but also to everyone else who attended.
Also check :