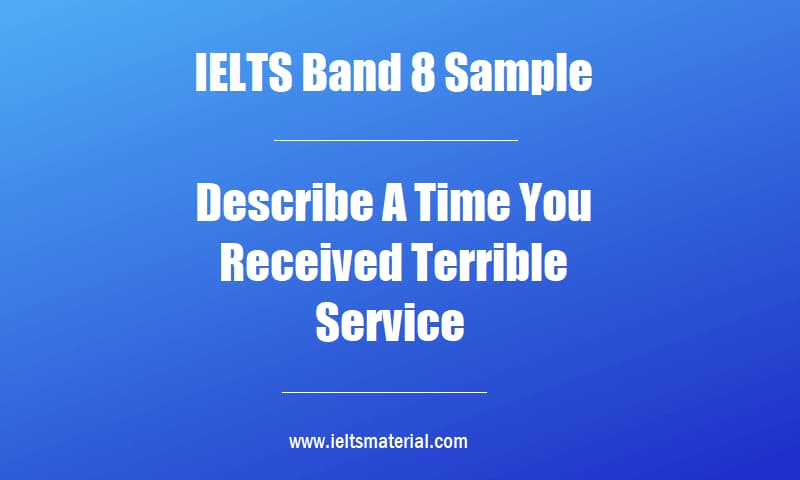 Describe a time you received terrible service – IELTS Band 8 Sample
Describe a time you received terrible service
When was it?
Where did this happen?
What did you do about it?
Model Answer
I'm going to talk about this time when I got wrong results for one of my IELTS tests.
Apparently there's a 13-day wait before the result is out, and almost every test-taker feels nervous, hopeful and worried at the same time during this period. I was no exception. I did pretty well and was hoping for an 8 or 8.5. So you can imagine how disappointed I was when I received a message from the test organiser (IDP) first thing in the morning telling me that I got a THREE. A freaking THREE.
I wasn't overconfident and I knew I couldn't have gone lower than 7. So I immediately called IDP and complained. But the person on the other side was pretty rude to me. She didn't even let me finish my sentence and insisted that the result was correct. I had nearly lost my temper when she told me to wait for some time so she could check with the head office. She came back to me a few minutes later announcing that there was a 'systematic error' and I would need to wait for a further 2 weeks to get the result.
Although I was happy with the final IELTS scores, I can't say the same for IDP.
Also check :