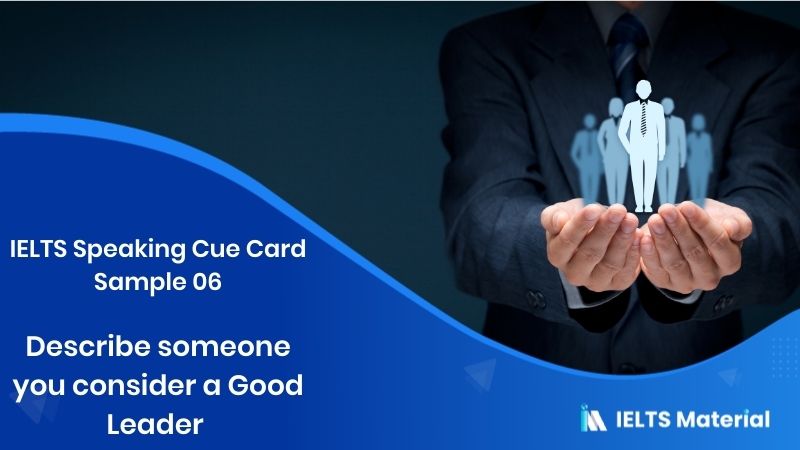 Describe someone you consider a good leader – IELTS Speaking Cue Card Sample 06
Describe a friend who you think is a good leader.
You should say:
who this friend is
how you first met
how other people behave towards him or her;
and explain why you think he or she is a good leader.
Sample Answer:
I'll be talking about a friend of mine. His name is Peter. Although he's very young – only a year ahead of me – Peter is a co-founder of our school's English Club.
English is not my major at university but all of the students are required to take the IELTS test as part of the graduation requirement. So I decided to join the English Club and that's how I met him. My first impression of him was that he had a good command of English and, also, he demonstrated a great passion for this language. He helped me practice conversations in English for a while before we became close friends.

The thing that most people, including myself, find attractive about Peter is that he has such a great sense of humour. I mean, he can make anyone laugh even when they don't feel like to. He has a way of making people feel cheerful and comfortable when they are around him.
I definitely think Peter is a competent leader because he knows exactly how to connect with people in his network and motivate them to achieve common goals. He's incredibly creative as well. Taking part in his English Club is many students' favorite activity. He has such a positive influence on people, which I think is what it takes to become a pioneer.
Also check :