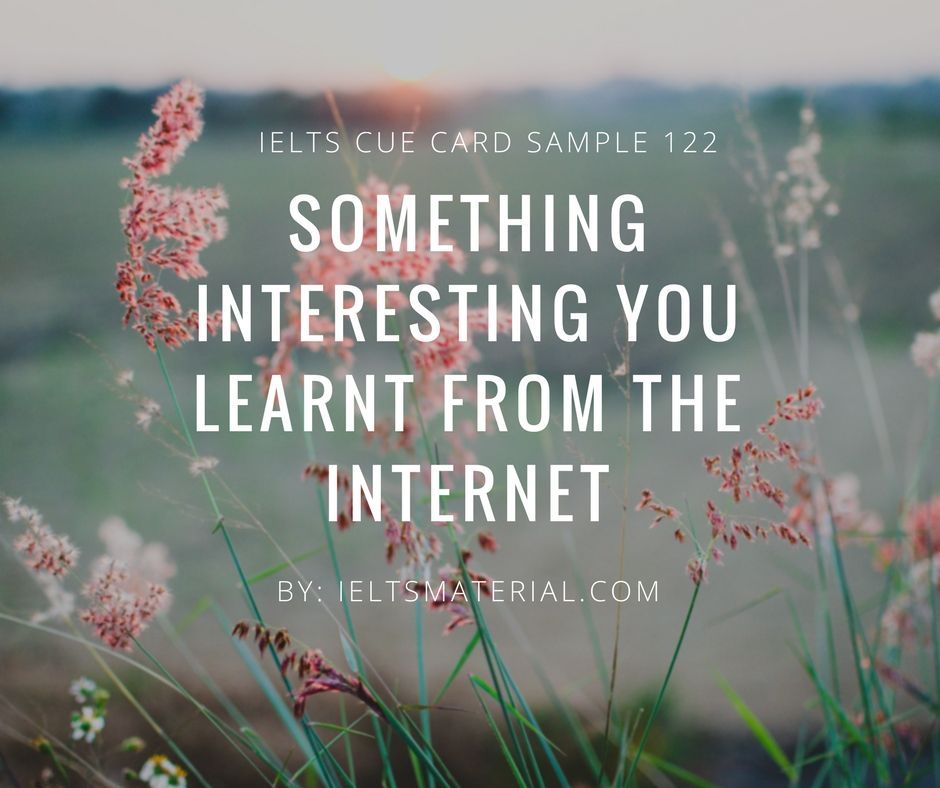 IELTS Cue Card Sample 122 Topic: Describe something interesting you learnt from the internet.
IELTS Speaking Part 2 Topic:
Describe something interesting you learnt from the internet.
You should say:
what you learnt

what website you learnt it from

how you learnt it

and explain why you think it was interesting.
ANSWER
I'm big fan of cooking. In the recent days, as online media is getting more popular, everything can be accessed online. Following that trend, I began to improve my cooking skills through online websites as it is more convenient and easier to find suitable recipes. The website I visit a lot to learn cooking is Feedy.vn, which is also very popular among foodies.
In this website, I can easily find recipes for Vietnamese dishes or even some other Asian recipe or even European courses. Each video lesson is produced with up-to-date culinary tips and advice, along with tasty recipes. The dishes are extremely appealing to anyone that come across it on the Internet, especially for foodaholics. 
Besides recipes, this website also provide us some household tips to make life easier. Thus, I can learn a lot of interesting things on the Internet. That's the reason I love this particular website. Thanks to this website, I can cook more delicious meals for my family and smile proudly when they gobble up my food.  
VOCABULARY:
be a big fan of: love sth very much
Ex: Honestly, I'm a big fan of football
foodaholic: someone who loves food
Ex: Actually, I am a foodaholic, I love eating almost all kinds of food.
Gobble up: to eat hurriedly.
Also check :