IELTS Essay Words: Interesting Information & Vocabulary
Ruben Smith,
Updated On
Many candidates for IELTS feel that the Writing module is the most challenging of all four. It is mainly because of the word usage and the word limit, which the candidates are unsure of.
Therefore, in this article, we are going to discuss some common queries related to IELTS essay words and learn some topic-related vocabulary.
What are the word requirements for IELTS Writing tasks?
The most important rule related to word count for the IELTS Writing tasks is that the lower limit for Task 1 is 150 words and 250 words for Task 2, which is essay-writing.
The word requirement focuses only on the lower limit, which means there is no upper limit for both tasks. However, one needs to be careful to consider the amount of time they are spending on each task.
Does writing less than the lower limit affect your score?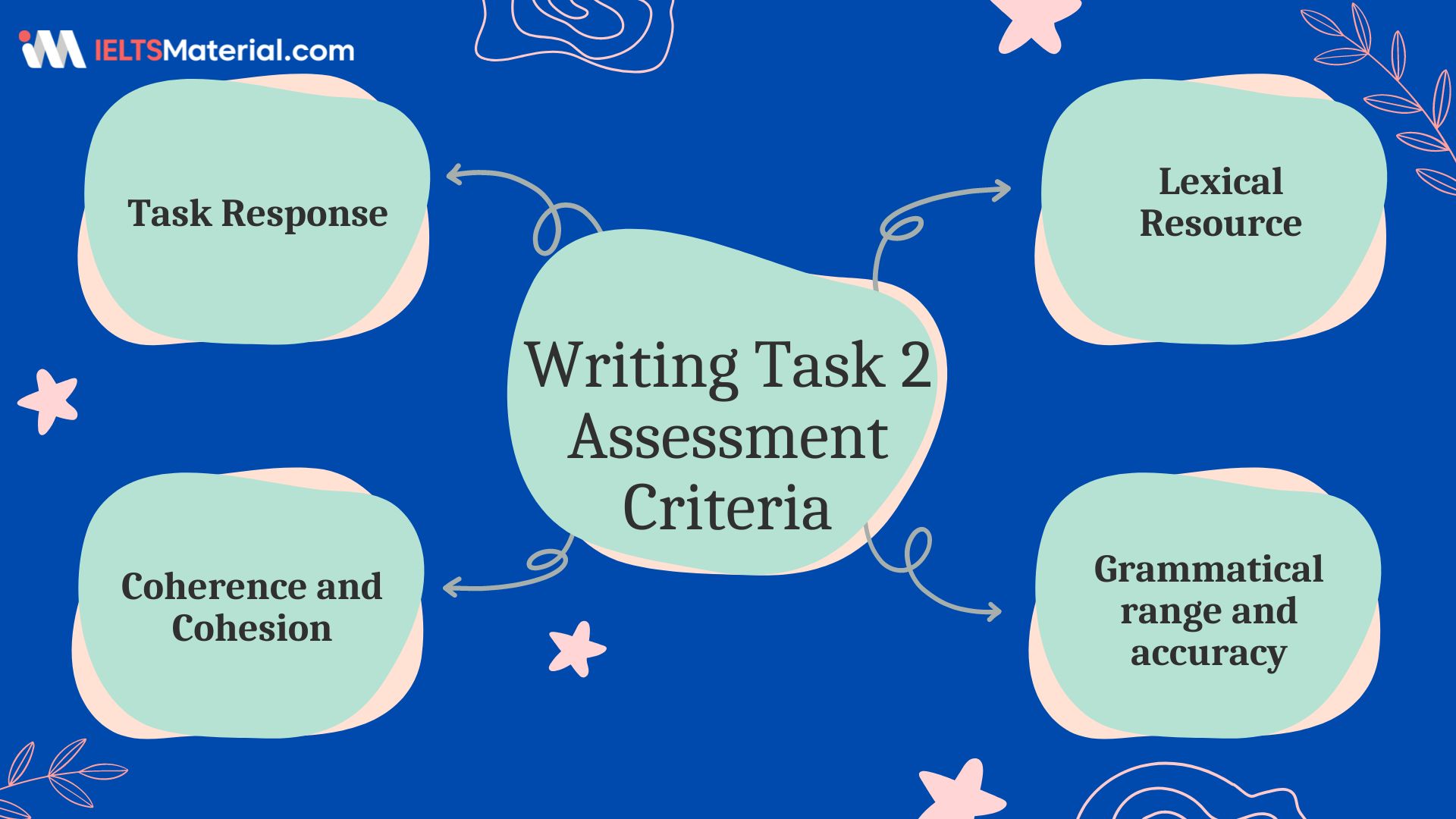 Previously, writing less than the lower limit resulted in a lower score, mostly a band 5 in Task Response, which accounts for 25% of the total score. But fortunately, this rule has been dropped.
However, even though there is no fixed penalty for writing less, there will definitely be some consequences. In other words, the word limit, especially for essays, has been set in a way that it is enough to elaborate your ideas sufficiently with supporting examples. So, if you write less than 250 words, it will mean that you have not elaborated on your opinions with clarity. This will lead to a lower score under the Task Response criterion.
Therefore, you need to focus on two things while considering the word count. They are:
Your ideas should be well-developed in all four paragraphs (Introduction, Body Paragraph 1, Body Paragraph 2 and Conclusion).
The information you provide should be relevant to the topic, as in order to increase word count, some test-takers include inappropriate information.
What should be the ideal word count for the writing tasks?
To be honest, there is no "ideal" word count for the IELTS writing tasks and you should write more than the given word limit while maintaining the quality of your writing.
However, to ease your worries, it is recommended that you write around 170-190 words for Task 1 and approximately 270-290 words for Task 2.
Breakdown of word count for IELTS essays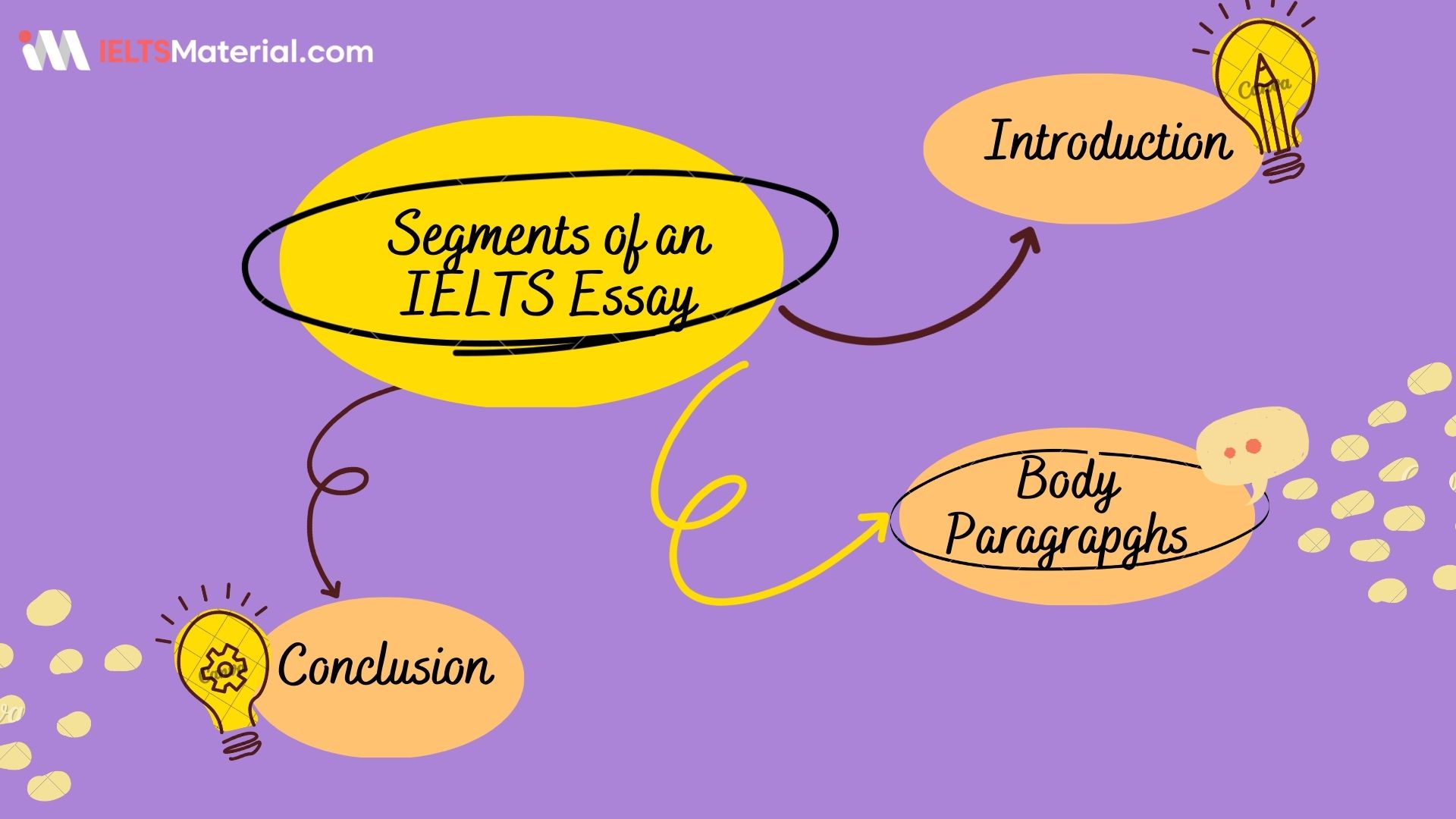 In the introduction, one should include a general statement related to the topic, the paraphrased question statement (Note: Do not write the question statement directly as the examiner will not consider it.), the thesis statement and the outline of the essay. Therefore, it should have 50-60 words.
The body paragraphs are of utmost importance as the ideas or opinions are elaborated here. So, each body paragraph should have around 80-90 words.
Finally, the conclusion is the summarization of the points already mentioned in the body paragraphs. So, ending the essay in 30-40 words should provide you with a well-rounded conclusion.
How to keep count of the IELTS essay words?
During the exam, it is difficult to keep count of the number of words, especially in the paper-based format. In the computer-based format, the word count is displayed in the corner so that you don't have to worry about manually counting them.
Therefore, the best way to keep track of the number of words is to count the number of sentences you are writing and the average number of words in each sentence. For this, you need to make it a habit while you are preparing for the IELTS at home.
Remember that each and every word, be it monosyllabic like 'if' and 'the', or polysyllabic like 'information' and 'assimilation', will be counted.
Vocabulary for common IELTS essay topics
Vocabulary is an important factor in increasing your IELTS Writing band score, as it accounts for 25% of the total score under Lexical Resources.
One easy way to enrich your word power for IELTS is to prepare a list based on the popular topics asked in the exam. You might think that it is really difficult to do so, considering the number of essay topics that are asked in IELTS every year.
But, if you go through previous IELTS test papers, you will find out there are some common subjects based on which the topics of the essays are given for Writing Task 2. So, if you prepare a vocabulary list related to each subject, it will ensure that you will learn a lot of new words, their usage and eventually achieve a good score for vocabulary.
To get a better idea of how to prepare a list or learn some new words, check out the Top 9 Most Common Topics in the IELTS Subject Exam. You can also buy our updated Vocabulary ebook, which consists of exercises related to the words as well as Band 9 essays where they are used.
For more information on IELTS, book a free session with us and interact with top IELTS trainers!!