Talk About a Person who Influenced you – IELTS Cue Card 57 Sample
Thea,
Updated On
In IELTS Speaking Part 2, to answer IELTS examiner's questions in a natural and fluent way, you should focus on one idea only and then expand that idea into a long meaningful sentence using grammar patterns and vocabulary, which can help you get Band 8.0+ for IELTS Speaking.
Describe a person who influenced you./Describe a person who has been an important influence in your life.
You should say :
Who this person is
How/ When you met him/her
How he/she has made impact on you/ your life/ your study…
Sample Answer 1
Without profound realisation, we owe a lot to others. They help us become better versions of ourselves in one way or another. While navigating through all of the people I have met so far in my life, I can indeed single out my English teacher – Mr Raghav Sandhu – as he influenced me extensively to do my best in my life.
The first time I met Mr Sandhu was almost three years back when I entered my 10th standard. Until then, I had merely heard about his generosity and lenient behaviour from his previous students. So, from the first day in the class, Mr Sandhu clarified that he was there to make the English language easier for us. To do so, he followed a gamut of strategies and methodologies to ensure everybody understood the lectures precisely.
Mr Sandhu influenced me on a personal level to a great extent. Regardless of how difficult it was for some students to understand the basics of this language, he never gave up on them. Until they succeed, his relentless efforts never ceased. From this exact behaviour, I learned how not to give up on my dreams, irrespective of how many times I failed and how grim the circumstances were around me.
Sample Answer 2
Click on the audio to listen to the sample answer above. Pay attention to the intonation and pronunciation of the words
Unlock Audio
Signup/Login and get access to the audio
So far, I always consider myself lucky to meet lots of wonderful teachers throughout the academic years. One of them is my English teacher, Mr. Son. Indeed, meeting him was an essential turning point on my path of conquering English. I had the opportunity to work with him when I was a freshman at university. At first sight, I was truly impressed by his manners, eloquence and behavior. His unique way of teaching in fact provoked my passion for this language. To be more specific, Mr. Son altered my perspective of learning English. Before I met him, for me, English is just the matter of reading, grammar, and writing and I barely paid any attention to the other factors. However, he showed me the vital role of sounds and intonation. Since then, under his guidance, I concentrated more on the way native speakers create their sounds and exerted myself to imitate that. Over a few months, my speaking and listening were upgraded a lot and I became addicted to English. It is my teacher that lit up my study journey and inspired me to continuously practice for a better me.
Vocabulary
Turning point (noun phrase): an important change
Eg:

The birth of his daughter was the turning point in John's life.

Conquer (v): achieve, take control
Eg:

Meera decided to conquer her fear of heights by trying to go paragliding. 

Freshman (n): first year student
Eg:

When I was a freshman in high school, I was forced to participate in the events.

Eloquence (n): way of talking, delivering messages
Eg:

The Principal spoke with eloquence on the need of student's discipline.

At first sight (expression): At first moment
Eg:

I was mesmerized by the beauty of Taj Mahal, at first sight.

To be more specific (expression): to be more detailed
Eg:

She demanded the doctor to be more specific about the disease

Passion (n): strong love
Eg:

John had a passion for music. 

Alter (v): change
Eg:

Rose decided to alter her dress. 

Perspective (n): view
Eg:

Everyone has a different perspective towards life. 

Vital (a): important
Eg:

The heart and lungs are vital parts of the human body. 

Concentrate on (v): focus on
Eg:

The teacher advised the students to concentrate on their studies . 

Upgrade (v): improve
Eg:

 You need to upgrade to the new version of windows. 

Addicted to ST (phrase): like something very much without control.
Eg:

Mohan was addicted to cigarettes. 
Explore More Person Cue cards >>
IELTS Actual Test Questions (July - October 2022)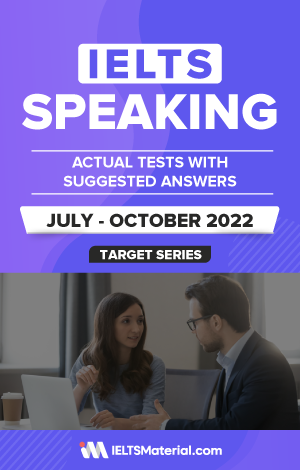 4.8 of 5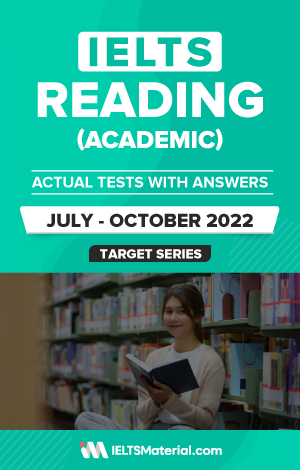 4.6 of 5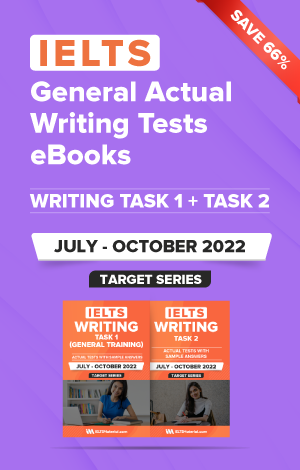 4.8 of 5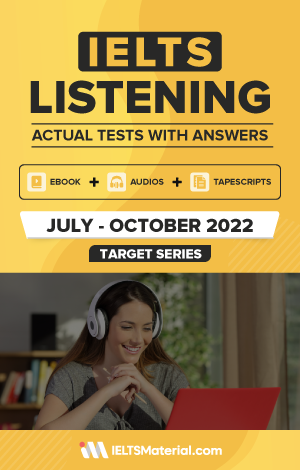 4.8 of 5