Education in developing & rural areas – IELTS Writing Task 2 Discursive Essays
Zuhana,
Updated On
The Essay Writing section of the IELTS Writing Module can be a difficult task for many IELTS Aspirants. Thus, it is vital that you polish your essay writing skills before attempting the IELTS.
IELTS Writing Task 2 Topic:
In developing countries, children in rural communities have less access to education. Some people believe that the problem can be solved by providing more schools and teachers, while others think that the problem can be solved by providing computers and Internet access. Discuss both views and give your own opinion. OR
Some believe that money for education should mainly be spent on better computers while others believe it would be better spent on teachers. Discuss both views and give your own opinion.
Band 8.0 Sample Essay 1
Limited access to education has led children in remote locations to live under poor conditions. Schools and teachers, accordingly, are believed to a long-term solution, which will guarantee a better life for disadvantaged children. However, others argue that technology is the master key to this issue. In this essay, I will discuss both these views before giving my own opinion.
There is not any difficulty to understand why the role of schools and teachers is highly acclaimed. Unlike developed nations, many rural areas have faced a severe teacher and school shortage, leading to illiteracy among children. Therefore, erecting more schools would help rural pupils acquire new knowledge as well as social skills more easily, all of which are conducive to their mental and physical development at an early age. Apart from this, rural communities can gradually escape from poverty through far-reaching changes in education.
IELTS Actual Test Questions (February-March 2023)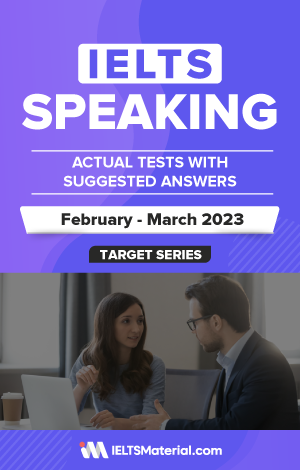 4.8 of 5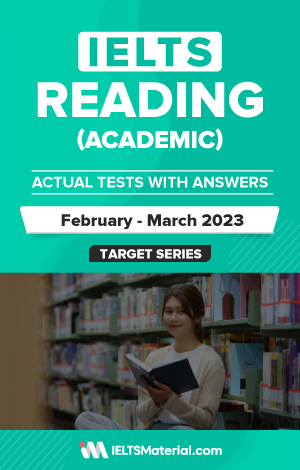 4.6 of 5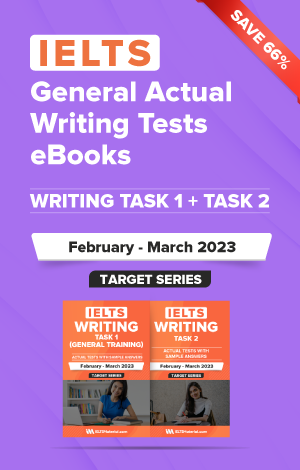 4.8 of 5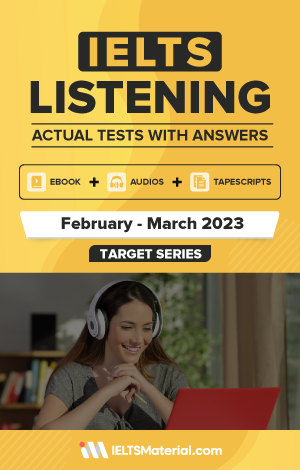 4.8 of 5
On the other hand, without the help of technology, children in remote villages will have many difficulties in access to education. The reason is due to geographic barriers. Since the distance from their home to school is far, and they often go to school on foot, students often drop out. Therefore, by equipping young children with online lessons or programmes, they can self-study at home without having to go to class or being completely dependent on teachers. Also, this is a good chance for them to familiarize themselves with online education – a state of the art educational mode.
In my view, schools and technology play an equally important role in rural and remote education because both have their own values. The concerted action between these factors, therefore, will promise disadvantaged children a better studying condition.
Band 8.0 Sample Essay 2
It is true that rural children are significantly less likely than urban children to receive adequate education opportunities and resources in developing nations. While some argue that the issue could be fully addressed by providing computers and Internet access, I personally believe that building more schools and recruiting competent teachers would be a more practical solution.
On the one hand, some individuals' main mottos for dealing with the problem are to spread computer literacy in rural regions. Firstly, mastering computer use allows children from remote areas to compete against other candidates in the race for decent future jobs. It is mainly because a modern job will require employees to be familiar with at least some computer applications to boost their productivity at work. Secondly, the main attribute of E-learning is to offer the youth a wide range of knowledge and also the flexibility of accessing information and resources. For example, utilizing free search engines could supply users valuable and up-to-date information within few minutes. Studying via Internet also have the capacity to support children's language development as there are numerous websites aiding in learning foreign languages.
On the other hand, children could not access a well-rounded education without dedicated teachers and renowned schools. The first reason is that spending prolonged periods in front of faceless computers screens could take away critical human interaction which is beneficial to our children. Moreover, children could be easily distracted and exposed to largely unregulated material in an unsafe environment. Secondly, it is the trust and bond between teachers and learners that creates the learning environment while virtual learning simply cannot do that. Good teachers apparently inspire our young people, promote their enthusiasm and build their self-esteem to succeed in their educational goals.
In conclusion, although computers have been helping several children to progress more quickly compared to traditional methods, teachers still have a pivotal role to play in education development.
Band 9.0 Sample Essay
It is true that a proper education is still out of reach for the children born in rural parts of developing countries. While some people suggest building more schools and sending more teachers to these areas, others would propose the provision of computers and Internet access. In my personal view, the latter seems more feasible.
On the one hand, schools and teachers are still fundamental to the objective of making education accessible to countryside students. Firstly, schools serve a number of purposes other than providing places for classes. More importantly, schools also function as meeting places for students to learn the importance of collaborating and socialising with other people, provide an ideal learning environment for further study and maintain the discipline of students through regular attendance. Secondly, owing to poor access to a systematic and constant education in the first place, students in remote areas are unlikely to study by themselves effectively. In other words, teachers are required in the learning process because they can acknowledge these students' deficiencies and help them to solve their problems by repeating the same explanation, giving suitable exercises or even tutoring them privately.
On the other hand, I believe there are good reasons to supply these rural students with computers and Internet connection. The first reason is that these devices enable the students to pursue study programmes despite the fact that these students live in distant areas. For example, students can use the computer and the Internet to participate in webinars from universities or work with the teachers through emails. This idea would seem more feasible than sending teachers to remote regions to teach. Another reason is that the computer can be a useful learning tool with educational softwares. There are many computer programmes which contain a comprehensive course of self-study these days, so that the students can use these software applications without travelling out of their hometowns.
In conclusion, as people have their own views in how to provide education for rural students, I think that technology would offer a more plausible solution for the reasons mentioned.
Useful Expressions
To be out of reach for sb (preposition phrase)
To be fundamental to st(adjective)
Accessible (adjective)
Other than st (conjunction)
Function as st (verb)
Collaborate with sb (verb)
Socialise with sb (verb)
Discipline (noun)
Attendance (noun)
Systematic (adjective)
Acknowledge (verb)
Deficiency (noun)
Tutor sb(verb)
Distant (adjective)
Webinar (noun)
Feasible = Plausible (Adjective)
Learning tool (noun phrase)
Comprehensive (adjective)
Bonus Question:
In some developing countries, it is difficult to get good teachers to work in rural areas which can have a negative impact on the education of children in those rural communities. Why do you think good teachers do not want to work in rural areas in developing countries? What could be done to solve this problem?
Also check :