Oxford IELTS Books
Courtney Miller,
Updated On


Limited-Time Offer : Access a FREE 10-Day IELTS Study Plan!
The IELTS is known to be the world's most popular English proficiency test for study, work or migration and is designed to test all four language skills, i.e the ability to listen, read, and write in English. Now depending on your purpose for traveling to another country, there may be a certain minimum IELTS score required. For example, if you're traveling to join an IELTS approved university, they may require a minimum of 6.5 or a 7 to ensure you won't have any communication issues once you join there for education.
Keeping that in mind, the preparation process for the IELTS exam can feel a bit complicated, but really it isn't! One of the best and easiest ways to prepare yourself for the exam is by going through preparatory books! You can buy books according to the section you feel would be the most difficult for you and you can work on it accordingly. These books can help you with useful tips and strategies to ace the section that makes you most nervous.
Below are the 4 best IELTS Books by Oxford to help you with your preparation
Oxford IELTS Preparation & Practice Book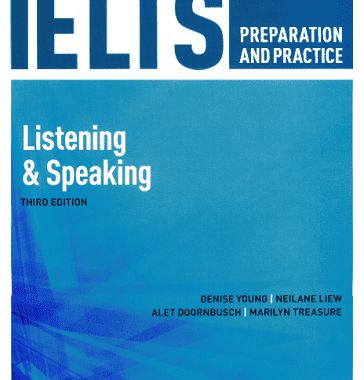 In each section, the units and the activities are numbered separately. Answers for some of the activities will be given along with the text, while the answers for other activities will be given in the answer key.
This book has two main sections: Listening and Speaking.
Listening Test
This is the first part of the book, which discusses the Listening Test, section by section. It also contains three sample practice Listening Tests which you use to practice and a Listening answer sheet which can also be photocopied.
Speaking Test
This is the second part of the book which discusses the overview of how the Speaking Test is going to be conducted, along with the scoring system. Six Practice Tests are also included, along with five sample Speaking Tests with detailed analysis and self-assessment sheets.
IELTS Masterclass by Peter May and Simon Haines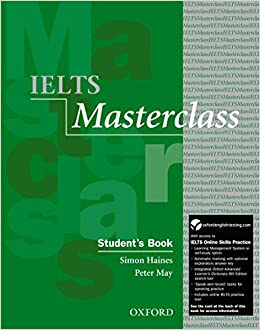 IELTS Masterclass is a book to help students who require IELTS for academic purposes. This book is for students who're aiming to secure a high score by training them not only in language but also in developing their thinking strategies and encouraging a broad thinking mindset.
The book helps students develop micro-skills beyond the exam practising and helps with learning language syllabus suitable for the IELTS exam. The book also has a 'Help Yourself' section, where students can practice and do their own studying as well.
Foundation IELTS Masterclass Student's Book with Online Practice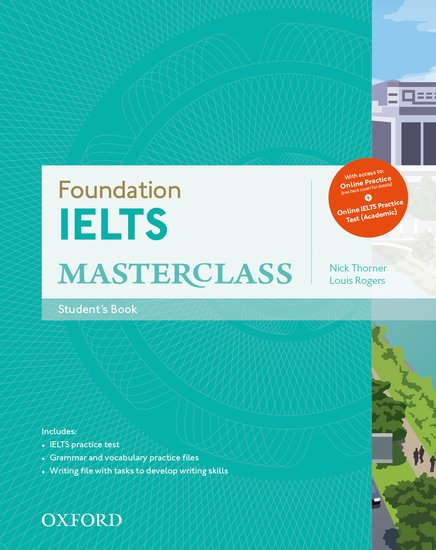 The Foundation IELTS Masterclass Student's Book is a Masterclass book by Oxford aimed at students who're beginners who require the IELTS for Academic purposes and working in a band score of 5-6.
The book has in it, a lot of infographics that help and make it easier and interesting for students to encourage them so they can express themselves. The book also includes practise tests, exam tips and skill exercises to help the students get more confident for the real exam. The book has in it  'speak and record' activities and also 'What do you think?' questions to help develop critical thinking.
IELTS Practice Tests: With explanatory key and Audio CDs (2) Pack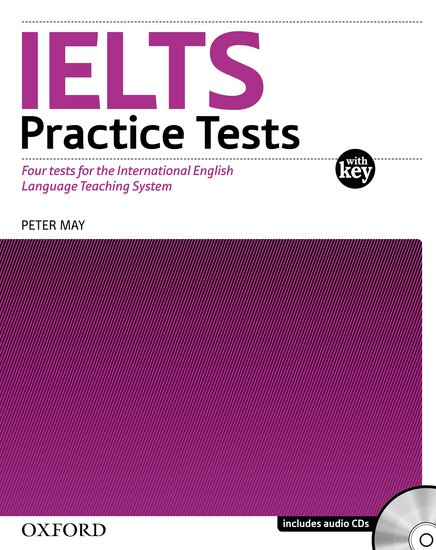 The IELTS Practice Tests book has 4 practice tests in them with answer keys, audio CD and an online exam practice test with each practice test replicating the level and presentation of the Academic level of the IELTS exam.
The book includes tips, hints and strategies to help you find the right way of approaching each task. The book also contains sample answers for each of the tasks in the Writing modules. The included audio CD includes all 4 Listening module recordings.
Also Check: