The A-Z of IELTS Lexical Resource || IELTSMaterial 2023
Kasturika Samanta,
Updated On
While preparing for IELTS, terms like 'lexical resource', 'vocabulary', etc. are quite common, especially when a candidate tries to acquaint themselves with the marking criteria for Speaking and Writing. However, as a beginner, they might not be able to understand the meaning or importance of them for IELTS. Therefore, in this article, we are going to learn every important information related to IELTS lexical resource in detail.
Meaning of IELTS Lexical Resource
The word "lexical" is derived from the Greek word 'lexis', which means 'word'. Therefore, lexical resource means "vocabulary".
When we learn a language, vocabulary is one of the initial components that we try to master and plays an important role in the expression of thoughts. Hence, lexical resource, or vocabulary, is a vital criterion in IELTS that assesses a candidate's flexibility to use different words in various contexts, at the same time, showing creativity.
Role of Lexical Resource in IELTS 
Unlike the Listening and Reading IELTS modules, the Writing and Speaking modules in IELTS need the candidate to produce ideas and opinions and present them. Consequently, they require creativity and are evaluated on the basis of four criteria.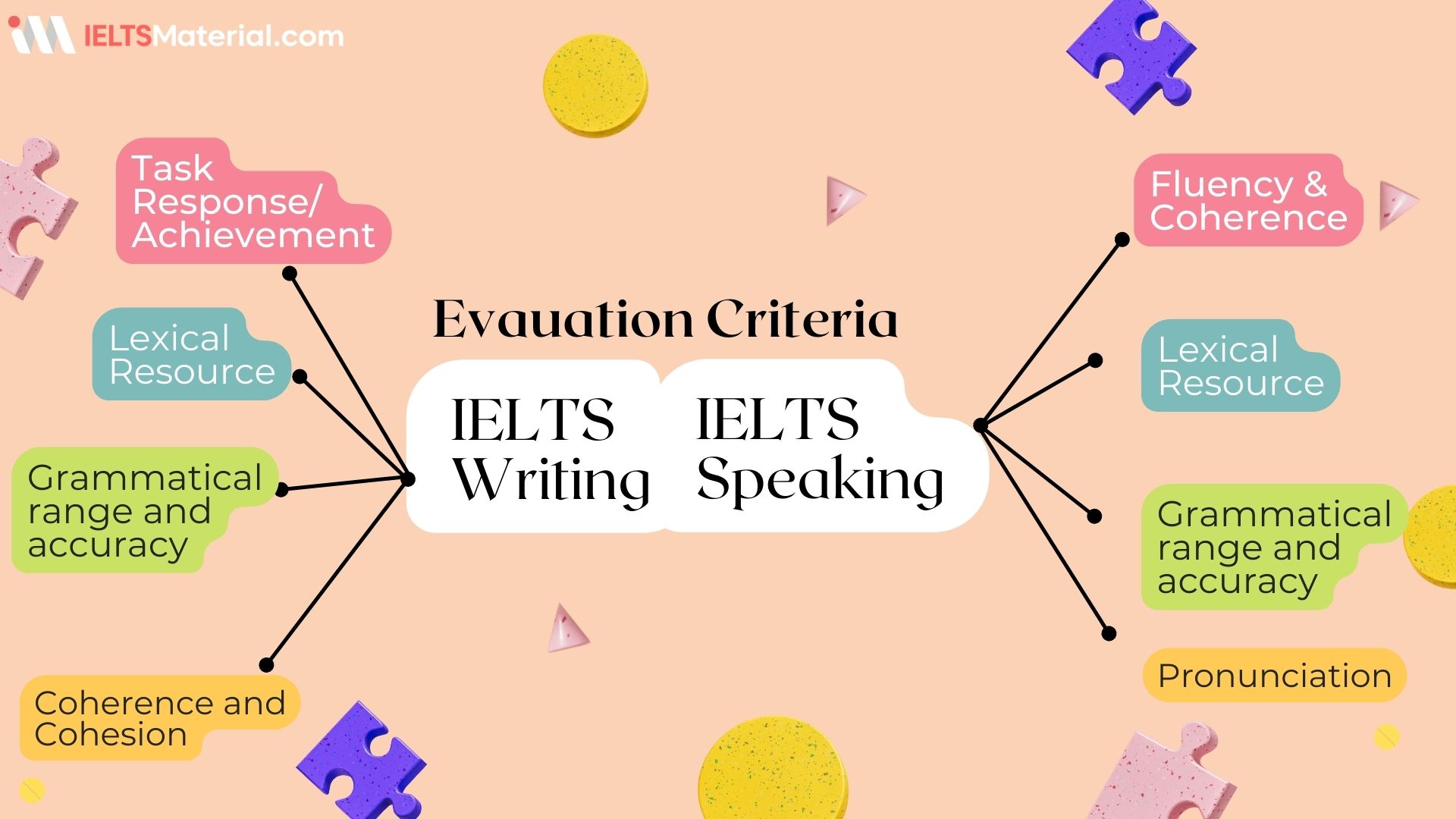 Lexical Resource is one of the common criteria between the Writing and Speaking sections and accounts for 25% of the total band score in each of these sections.
In general, the variety of appropriate words or synonyms you use in Speaking and Writing exams, the better your scores will be. On the other hand, if a candidate uses words without knowing the meaning or the proper context to use them, it might negatively affect the score.
So, make sure to acquaint yourself with the pointers that might reduce your lexical resource score or tips to improve your vocabulary score, which are given below.
Things to Avoid for Lexical Resources for IELTS
While preparing for IELTS Speaking and Writing, candidates should keep certain pointers in mind that might lower their score in terms of Lexical Resource.
Let us learn what these pointers are!
Repeating or Overusing using the same word
Even in normal cases, repetition of the same word in a sentence or a paragraph sounds boring and irritating. So, when it comes to IELTS, this will certainly affect speech or writing and fail to prove the candidate's knowledge of the language.
For example:
You should not make false accusations against somebody. False accusations can hamper one's life. Therefore, think twice before making false accusations, even if the other person is your enemy. 
Here, 'false accusations' is used thrice in the paragraph. It sounds repetitive and might show that the candidate's range of vocabulary is limited.
So, instead of that, it can be written as:
You should not make false accusations against somebody. Fraudulent allegations can hamper one's life. Therefore, think twice before making groundless claims, even if the other person is your enemy. 
It is clear that the same idea is presented, but with a variety of words that displays the person's flexible use of lexical resources.
Inappropriate Paraphrasing/Substitution of words
When speaking or writing in a language, test-takers should remember that not all synonyms will fit in every context. Sometimes, even though words are used alternately, they are wrong in certain contexts.
In IELTS Speaking and Writing, while some candidates repeat words, others use synonyms incorrectly when trying to avoid repetition. For instance, using 'unique' and 'special' interchangeably is inaccurate. The word "unique" means 'one of a kind'. So, you can say, 'Every person on this earth is unique.'. But "special" means 'person or thing that is important to one in a fascinating or unusual way'. So, while one can say, "My father is a special person in my life", another could say "My mother is special to me.". Some similar words that are used incorrectly are "redundant & repetitive", "well & good", "convicted & guilty", "introverted and shy", etc.
Therefore, using wrong synonyms or paraphrasing without considering the context will also hamper the Speaking and Writing score for IELTS.
Copying words directly from the question
Copying is always a bad idea, whether it is for IELTS or any other examination. So, using words directly from the question will not impress the examiner, which will lead to low Speaking and Writing scores.
For example:
Question. Do you love ice cream?
Answer: Yes, I love ice cream. (Wrong)
Instead, you can say: I am fond of ice cream, especially chocolate ones. I eat a lot of them during summer to get respite from the heat. (Right)
Tips to Increase your Lexical Resource Score
While evaluating the Speaking and Writing tasks, examiners look through the wide range of words that the candidate has used to express their point of view.
Given below are some tips that will help every aspirant to boost their score for IELTS Lexical Resource.
Flexibility is a crucial aspect of Vocabulary.
Using extensive vocabulary in Speaking and Writing tasks for IELTS is appreciated and reflected in the respective scores. So, use a variety of words, like synonyms, according to the context and the given topic. However, do not use high-sounding words which are unnecessary or you might not be comfortable with. In that case, if the examiner gets a hint of it, he/she might mark you poorly.
Create your own list of vocabulary for specific topics.
While going through past Speaking or Writing IELTS papers, test-takers will realize that there are certain topics that are popular for IELTS exams, like Health, Sports, People, Education, Work, Crime, Environment, Entertainment, etc.
So, in order to avoid repetition or the use of redundant words, candidates should create word lists for specific topics.
Using collocations is an effective way to express thoughts.
Collocations are used to group specific words and phrases together. As a result, they help to express ideas in a natural way and show that the candidate has a good understanding of the language. For example, the collocation of the word "commemorate" is 'to commemorate an anniversary/event/victory/death'.
Once a person starts preparing, one will gain experience and a better knowledge of academic collocations.
Learn the usage of new words from various resources.
Candidates should make a habit of going through various articles and stories on the internet as well as reading various books that will help them to enrich their vocabulary. Apart from that, the vocabulary-specific books will also make them aware of the correct usage of the words they have learnt along with the contexts, various collocations, etc.
To conclude, one should take enough time to improve their vocabulary or lexical resources as they will not only come in handy for IELTS but also beyond that. In case you need professional guidance, you can book a free demo and speak to our IELTS expert.