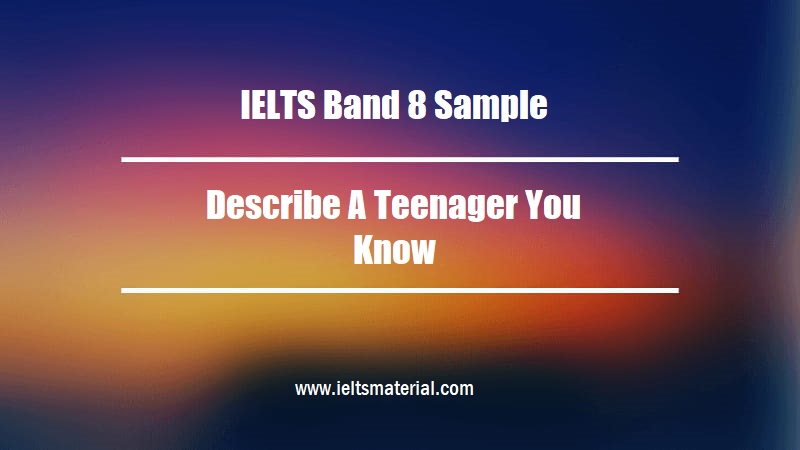 Describe a teenager you know – Cue Card IELTS Band 8 Sample
Describe a teenager you know
Who is he/she?
How you know this teenager?
What this teenager likes to do?
How you feel about this teenager?
Model Answer
I'm going to talk about my cousin, John. He's my aunt's son and is 17 years old. He lives in the same neighbourhood so we practically grew up together.
This year is an important one for John, because he has to take the university entrance examination. He's aiming pretty high so he has been studying really hard. However, he still spends time with friends and relatives and tries to catch up on their lives. This is what I like about him. No matter how busy he is, he always has time for family and friends.
Hoang is also very handsome and can sing very well. One time I heard him play guitar and sing a popular song and thought it was a singer. No wonder he's been receiving a lot of flowers and love letters from girls at school and in the neighbourhood. But he says he will have to take care of the exam first, so he doesn't want to have a relationship at the moment.
Also check :