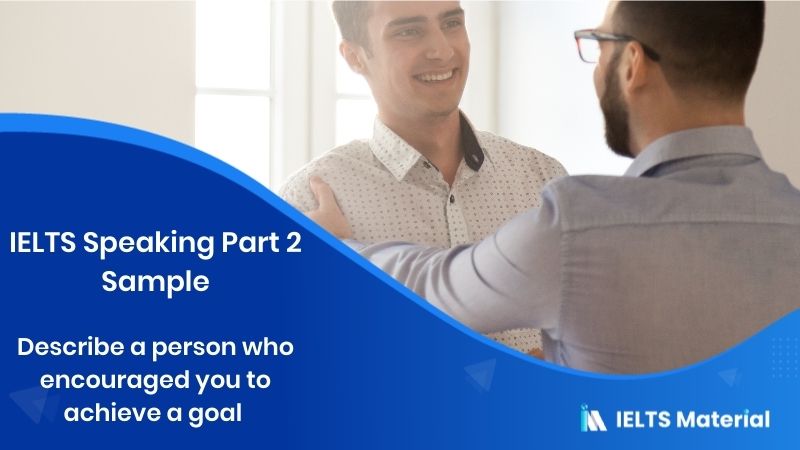 Describe a person who encouraged you to achieve a goal – IELTS Speaking Part 2 Sample
Describe a person who encouraged you to achieve a goal.
You should say :
– Who this person is
– How this person encouraged you to do
– How this person helped
And explain why this encouragement help you to achieve the goal

Model Answer
I believe that everyone has that special person who always supports and encourages you to become better. For me, that person is my mum.
I was pretty good at school but somehow that didn't translate to a good performance at work, at least when I first started working. I thought it was because I hadn't found the true calling, that one line of a profession that really suits me.
So, there was a period of time during which I changed jobs rather frequently. You know, it's not easy being a newbie in a field, you have to start from scratch, work hard but earn little. During this whole time, my mum was nothing but supportive, she didn't even complain at all. And I am really thankful for that, because in my country when you've graduated from college you're expected to have a stable job and support your family immediately. My mum was generous and let me experiment with whatever I felt like doing for some years. Without her financial and emotional support, I would likely be doing something that I have no interest in just to make ends meet.
You know, it's pretty cool having a mum like that.
By Le Minh IELTS Band 8.5
Part 3
Is it important for teenagers to have goals?
What do you think would encourage young children to learn more?
How should we encourage children?
How could we make children interested in things that they don't have an interest?
Also check: