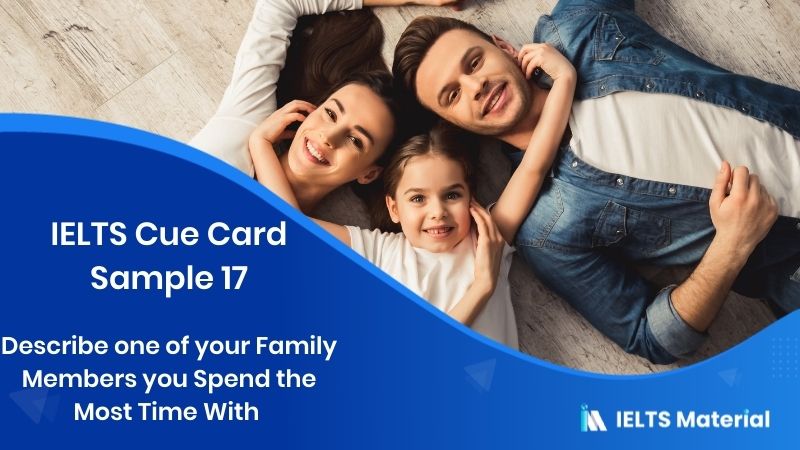 Describe one of your Family Members You Spend The Most Time With – IELTS Cue Card Sample 17
Describe one of your family members who you spend the most time with.
You should say:
who it is
when you are usually together
what you do together
and explain why you spend the most time with this member of your family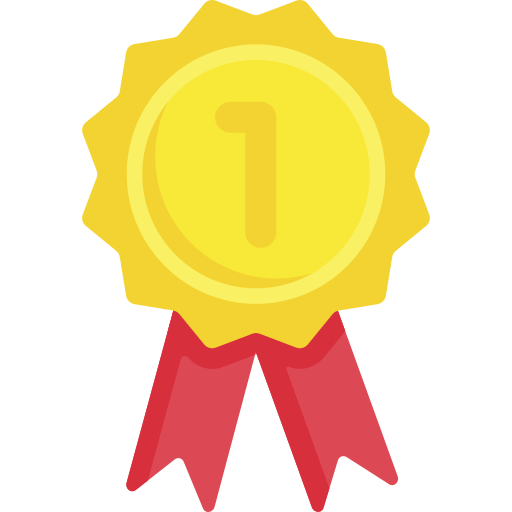 Ranked #1 Online Program
IeltsMaterial 7+ Band Guaranteed Self Learning Program
$70 $150
100+ Video Lectures
5-in-1 ebook combo worth $185
5 Full Length Timed Mock Tests

4.5 rated (7224 Reviews)
Buy Now
Band 9.0 Sample Answer :
A family member with who I spend most of my time is my /father/mother/sister/brother/cousin…My father/mother/sister/brother/cousin… is a very considerate and thoughtful person. When I was small, he/she took really good care of me; taught me my lessons and never let me out of his/her sight. Even now, whenever I have a bad day, he/she is always there for me and helps me get through it.
As I have gotten older, my father/mother/sister/brother/cousin… has become my best friend. I can share my interests, my career plans or even things about my love life with them – in fact, anything at all. And during other times, especially when I am down, he/she gives me the encouragement that I need to move on. To me, he/she is a role model who I always look up to/admire/and follow in his/her footsteps. He/she constantly reminds me that I have to give my best in everything I choose to pursue so that I can achieve my goal in this life. Thanks to his/her advice, I have made significant progress in my personal life. Although, of course, I love everyone in my family, because he/she is so special to me, I think that we will always be in touch, just as we do now, almost every day.


Useful Vocabulary & Expressions For IELTS Speaking
1. considerate: [adjective] always thinking of the wishes and feelings of other people.
Example: My mother is very considerate when guests come to visit our house and she always offers some food or something to drink.
2. thoughtful: [adjective] showing that you think about other people and care about them.
Example: A good teacher should be kind and thoughtful.
3.take care of: [verb] to support and provide the things which you need for your protection and health.
Example: A lot of patience is required when you take care of very young or very old people.
4. let me out of his sight: [expression] he/she always kept me where they could see me – they protected me all the time.
Example: She never lets her daughter out of her sight.
5. be there for: [expression] to be available if somebody wants to talk to you or needs your help.
Example: If I had any problem, my parents were always there for me.
6. get through: [expression] to successfully deal with a problem or overcome a difficulty.
Example: I would find it hard to get through the day if I had no friends to talk to.
7. down: [adjective] sad, unhappy.
Example: She was feeling down.
8. move on: [verb] to make progress by starting something new.
Example: After I pass the exam, I want to move on to the next step in my career.
9. role model: [noun] a person that you admire and try to copy.
Example: Parents are a child's most important role models.
10. following in the footsteps of: to do the same job or to have the same style of life.
Example: She works as a journalist, following in her father's footsteps.
11. try my best: [expression] to do as much as possible to achieve something.
Example: I will try my best to achieve my goal.
12. keep in touch: [expression] to maintain contact with somebody so that I know what is happening.
Example: Do keep in touch.
IELTS Actual Tests Questions (January - April 2021) with Answers
See also: