The Ingenuity Gap – IELTS Reading Answers
Courtney Miller,
Updated On


Limited-Time Offer : Access a FREE 10-Day IELTS Study Plan!
The Reading Module of the IELTS can be the top scoring category, with diligent practice. To achieve the best results in this section, you must understand how to approach and answer the different Question types in the Reading Module. By solving and reviewing Sample Reading Questions from past IELTS papers, you can ensure that your Reading skills are up to the mark.
Reading Passage
The Academic passage 'Quiet Roads Ahead' is a reading passage that appeared in an IELTS Test.
Ideally, you should not spend more than 20 minutes on a passage. Let's see how easy this passage is for you and if you're able to make it in 20 minutes. If not, try more IELTS reading practice tests from IELTSMaterial.com
The Ingenuity Gap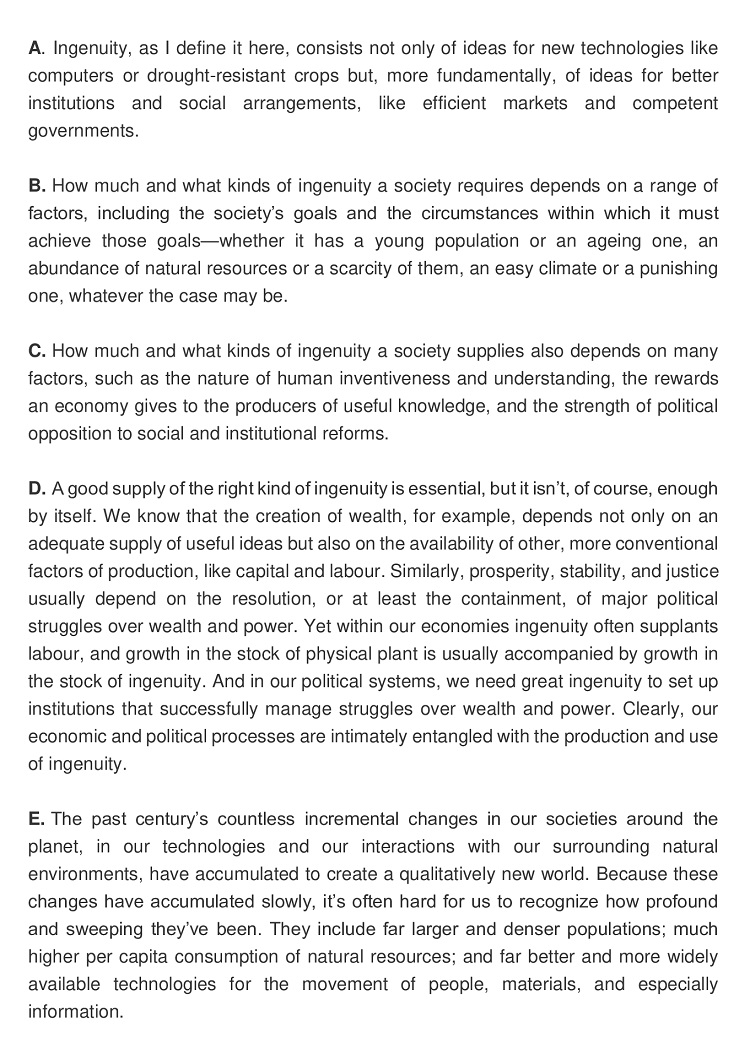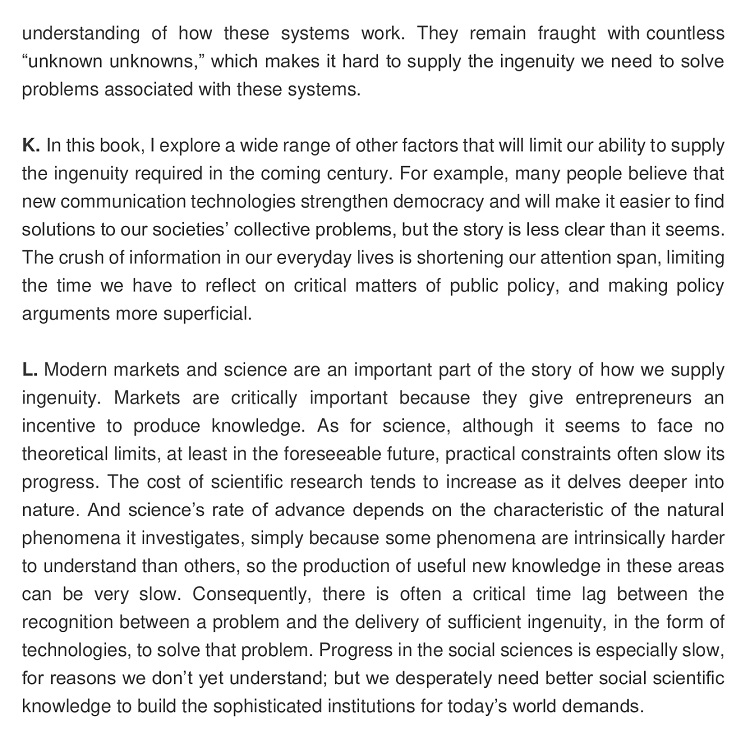 Questions 27-30
Complete each sentence with the appropriate answer, A, B, C, or D.
Write the correct answer in boxes 27-30 on your answer sheet
27 The definition of ingenuity
28 The requirement for ingenuity
29 The creation of social wealth
30 The stability of society
A depends on many factors including climate
B depends on the management and solution of disputes.
C is not only of technological advance but more of institutional renovation.
D It also depends on the availability of some traditional resources.
Questions 31-33
Choose the correct letter, A, B, C or D.
Write your answers in boxes 31-33 on your answer sheet
31 What does the author say about the incremental change of the last 100 years?
A It has become a hot scholastic discussion among environmentalists.
B Its significance is often not noticed.
C It has reshaped the natural environments we live in.
D It benefited a much larger population than ever.
32 The combination of changes has made life:
A easier

B faster

C slower

D less sophisticated
33 What does the author say about natural systems?
A New technologies are being developed to predict change with precision.
B Natural systems are often more sophisticated than other systems.
C Minor alterations may cause natural systems to change dramatically.
D Technological developments have rendered human being more independent of natural systems.
Questions 34-40
Do the following statements agree with the information given in Reading Passage 3?
In boxes 34-40 on your answer sheet, write
TRUE,    if the statement agrees with the information
FALSE,   if the statement contradicts the information
NOT GIVEN,    if  there is no information on this
34 The demand for ingenuity has been growing during the past 100 years..
35 The ingenuity we have maybe inappropriate for solving problems at hand..
36 There are very few who can understand the complex systems of the present world..
37 More information will help us to make better decisions..
38 The next generation will blame the current government for their conduct..
39 Science tends to develop faster in certain areas than others..
40 Social science develops especially slowly because it is not as important as natural science..
The Ingenuity Gap Reading Answers
| | |
| --- | --- |
| 27 | C |
| 28 | A |
| 29 | D |
| 30 | B |
| 31 | B |
| 32 | B |
| 33 | C |
| 34 | TRUE |
| 35 | TRUE |
| 36 | TRUE |
| 37 | FALSE |
| 38 | NOT GIVEN |
| 39 | TRUE |
| 40 | FALSE |
Check out Reading passage 1 at:  IELTS Reading Recent Actual Test 22 in 2018 with Answer Key 
Check out Reading passage 2 at : IELTS Reading Recent Actual Test 23 in 2018 with Answer Key 
Also check :