In spite of the Advances Made in Agriculture Many People Around the World still go Hungry Sample Essays
Janice Thompson,
Updated On
This article contains the In spite of the advances made in agriculture sample essays.
Given below is a real IELTS Writing Part 2 Essay question. We have provided sample essays as well as an essay outline so that you can practice writing your own!
Not sure how to approach IELTS Essay questions? Take a look at IELTS Writing Task 2 Preparation Tips and Tricks!
Learn how to write the perfect IELTS Cause/Solution essay for Band 9 score with the guide below!
Read the sample essay for In spite of the advances made in agriculture, many people around the world still go hungry. Why is this the case? What can be done about this problem?
In IELTS Writing Task 2, students are asked to write a formal essay of at least 250 words, in 4-5 paragraphs based on the given writing task 2 essay topics. The task is similar for both Academic and General Training with regards to the type of questions and the scoring, but the topics given for General Training will be slightly easier than Academic. Given below is a cause & solution essay with sample answers that will help you to practise and get a good score.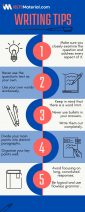 Outline
Essay type
Cause and solution Essay
Introduction
Sentence 1: Introduce the given topic [about the agriculture industry.
Sentence 2: Explain both the problem and solution in one short and simple sentence.
Body
Paragraph 1: Primary reasons for starvation despite advancement in the agriculture sector.
Paragraph 2: Measures that can be taken to avoid such issues caused by unavailability of food.
Conclusion
Restate your point of view with a clear and direct sentence.
Sample Essay
With passing times, new technological advancements in agriculture emerge and are being implemented. However, despite these advancements, many people throughout the world continue to suffer from hunger and famine. In the following lines, I shall discuss the causes of food scarcity and possible solutions for such issues.
Several variables contribute to the global condition of hunger. Despite agricultural advancements, the problem of food storage is becoming more prevalent in many nations. Low-income families often go hungry and run out of money, and because of that, they rely on a limited amount of food. Moreover, small-scale farmers lack appropriate storage facilities for their supplies, causing pests and adverse weather conditions to harm their crops. Additionally, growing overpopulation is another factor that has contributed to food scarcity. As the world's population grows every day, there aren't enough crops cultivated to feed them. Another factor that has contributed to food scarcity or famine is food waste. Many well-developed enterprises, such as restaurants, prepare food in large quantities. People, on the other hand, do not eat all of it. As a result, any remaining food is discarded in garbage cans.
In order to avoid wasting food or decrease hunger and starvation amongst people all over the world, people should take proper measures, and avoid food hoarding. Many have a habit of buying more food than needed. Instead, individuals should purchase the necessary food and preserve it for later use. Furthermore, individuals should store their food properly. Fruits and vegetables that are stored incorrectly decay rapidly. Establishments like restaurants should make it a routine to give away surplus meals to those in need. Besides that, governments should provide storage facilities to small-scale farmers so that no harvests are lost, and food supply imbalances are effectively addressed. Apart from that, the government should impose strict regulations to control the growth of population.
To summarise, people starve because of poor food storage and usage. However, appropriate steps, such as financial assistance, can help prevent food waste and ensure it reaches those who need it most.
Get Evaluated for FREE:
Do you have an essay on this topic? Please post it in the comments section. One of our IELTS trainers will evaluate your essay from an examiner's point of view and reply to the comment. This service is completely FREE of cost.
Band 9 Sample Essay
The scarcity of food has always been an issue globally, especially in developing countries. In recent years, there have been many technological as well as an agricultural breakthrough which has incremented the yield of edibles. Despite this, there is a vast section of the world population that goes malnourished. In this essay, the determinants of this predicament and some remedies will be considered.
The first and foremost cause of famishment is the uneven distribution of resources that leads to irregular production of food. For example, in India, the cultivation of crops is limited in the mountainous and desert regions due to the unproductive terrains and climatic conditions, while the plains are engaged in extensive agriculture. This results in more food production of crops in the flatlands, whereas the people in the hilly and arid locations get fewer food options. Secondly, this erratic allocation of natural stock leads to escalation of transportation and storage prices, increasing the overall cost. While affluent people do not face any difficulty, the poverty-stricken can barely afford the basic sustenance. Additionally, unpredicted circumstances like natural calamities, pest attacks, turbulent weather and inappropriate storage conditions can lead to the withering of nourishing products and leave a large population to crave food. Other than these factors, overpopulation is an escalating problem that leads to starvation. The rate at which the population is surging is not proportional to the production of food. Due to this high demand and various other factors, the deprived are unable to avail food and are dying of a paucity of daily meals.
In order to safeguard the future generation from further deprivation of food, the government should work hand in hand with the populace. Although nothing can be done about the asymmetrical distribution of natural resources, the food problem can be mitigated to certain extent by making the public aware of usage of high-yielding crops, irrigational facilities, and other technologies and making these scientific methods readily available to all farmers. Apart from this, the government can provide storage facilities at subsidized rates so that the gross price does not increase. Further, food wastage can be shunned, and the surplus food in restaurants, hotels, and ceremonies can be distributed among the people who cannot afford it. Finally, it is recommended that the government and non-government organizations work together to create jobs that can employ the needy and they can cater to their needs.
To sum up, it is true that even after progress in agriculture technologies, a large section of the world population is still perishing from different ailments caused due to undernutrition. So, it is high time that each individual takes the matter of food waste seriously and supports the government to provide the best facilities to control inflation and other facilities.
Vocabulary
Meaning: (verb) put into effect
Eg: The changes are not implemented correctly.
Meaning: (adj.) widespread in a particular area or at a particular time.
Eg: Various types of flu are becoming more prevalent in the UK.
Meaning: (noun) is the state of being scarce or in short supply.
Eg: The scarcity of freshwater is increasing day by day.
Meaning: (noun) extreme scarcity of food.
Eg: Recent research claims that worldwide deaths due to famine are decreasing.
Meaning: (verb) get rid of as no longer useful or desirable.
Eg: Danish is planning to discard his old clothes.
Meaning: (noun) the state or process of rotting or decomposition.
Eg: Preserve your food in airtight containers to avoid early decaying of food.
Meaning: (adj.) more than what is needed or used; excess.
Eg: Africa has a surplus of diamonds and gold.
Meaning: (noun) the practice of collecting or accumulating something.
Eg: During the lockdown, people began hoarding food and supplies.
Meaning: (verb) emerge; become apparent
Eg: The problem of global warming first arose in 1896.
Meaning: (noun) the process of promoting a cause or plan.
Eg: Governments put a lot of effort into the social advancement of their countries.