An Introduction To Film Sound IELTS Reading Answers
Janice Thompson,
Updated On


Limited-Time Offer : Access a FREE 10-Day IELTS Study Plan!
The Academic passage 'An Introduction To Film Sound' is a reading passage that appeared in an IELTS Test.
It contains some of the IELTS reading question types. If you are interested in familiarising yourself with all the question types, don't hesitate to take an IELTS reading practice test.
An Introduction To Film Sound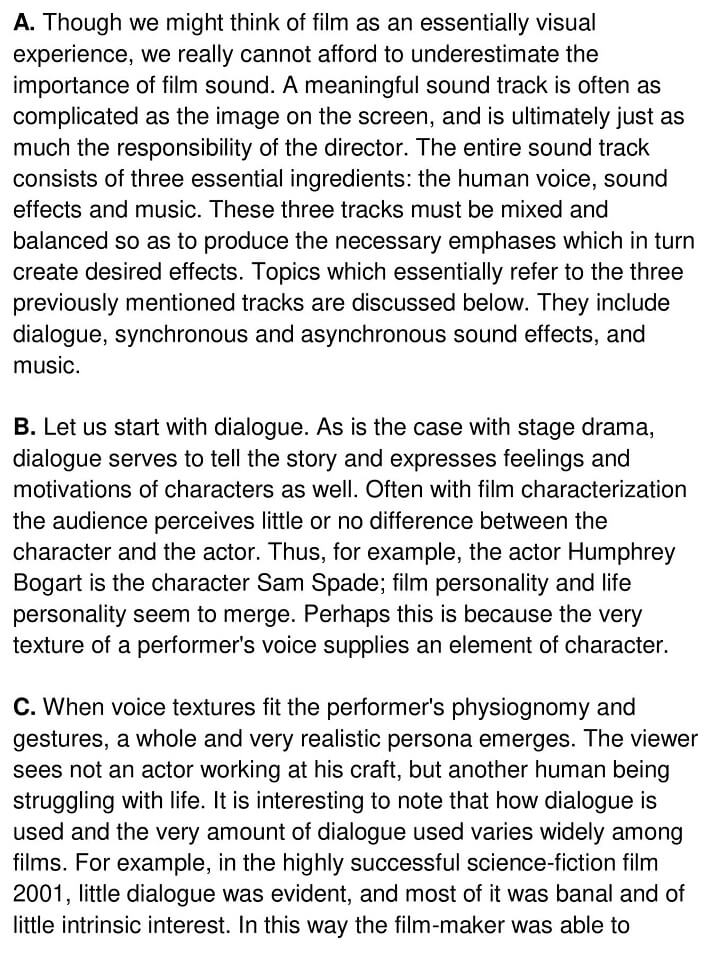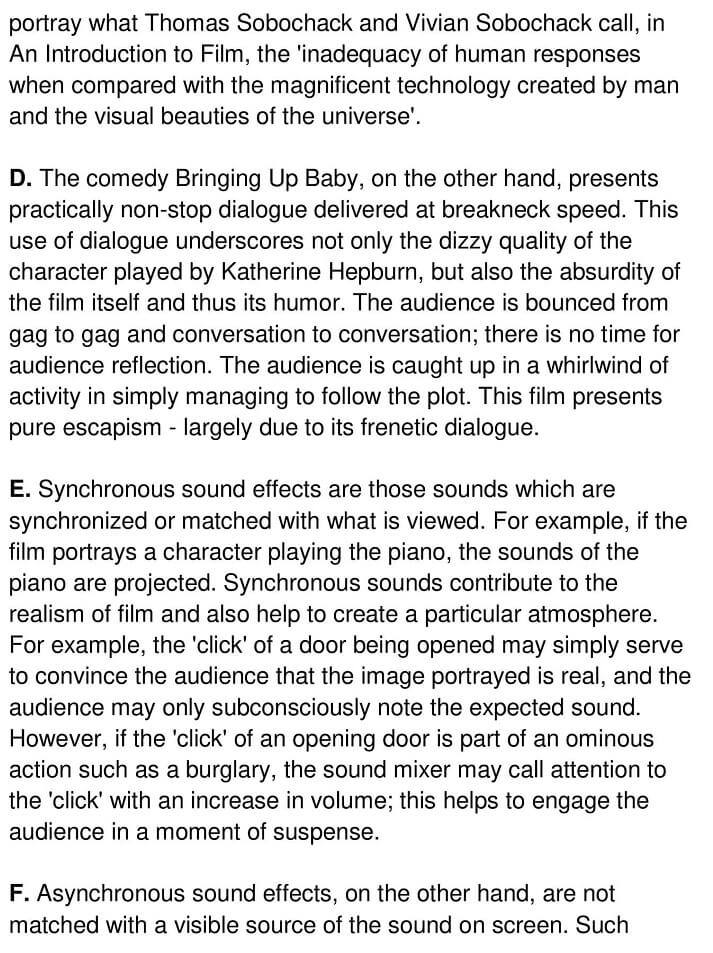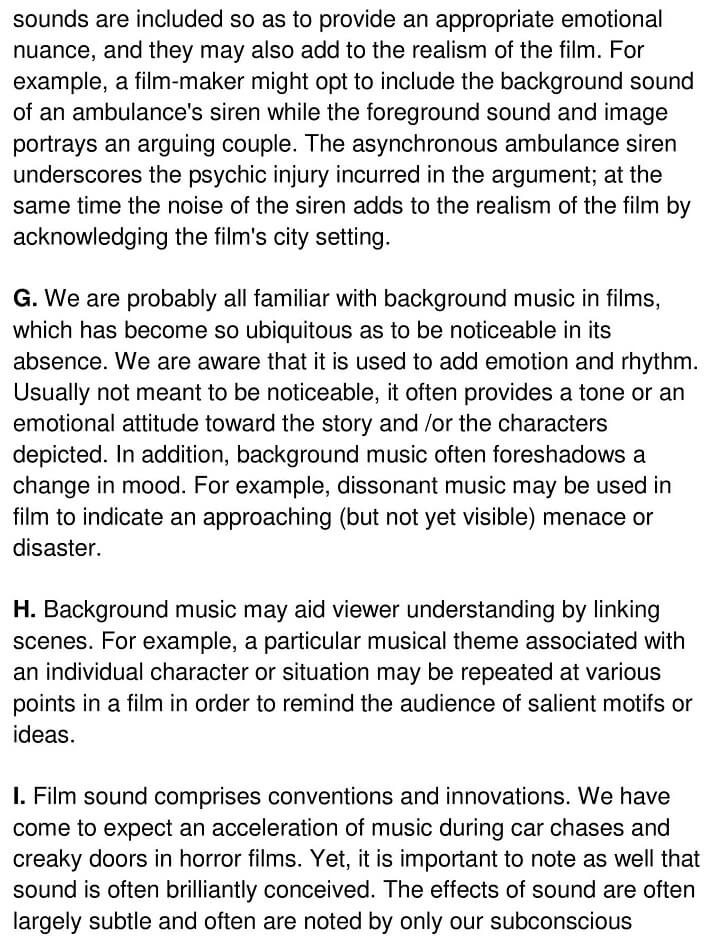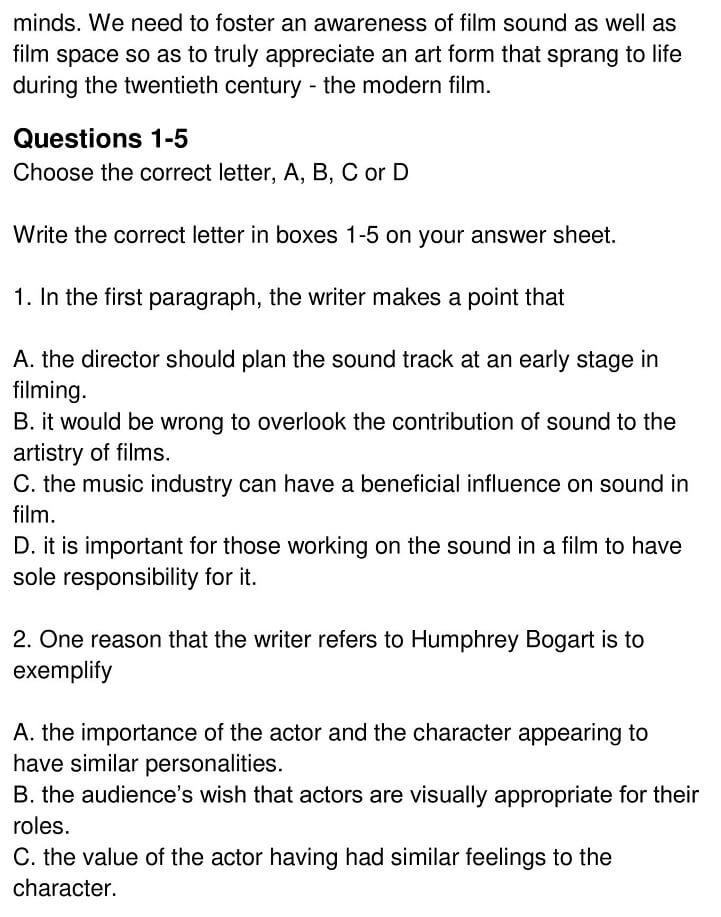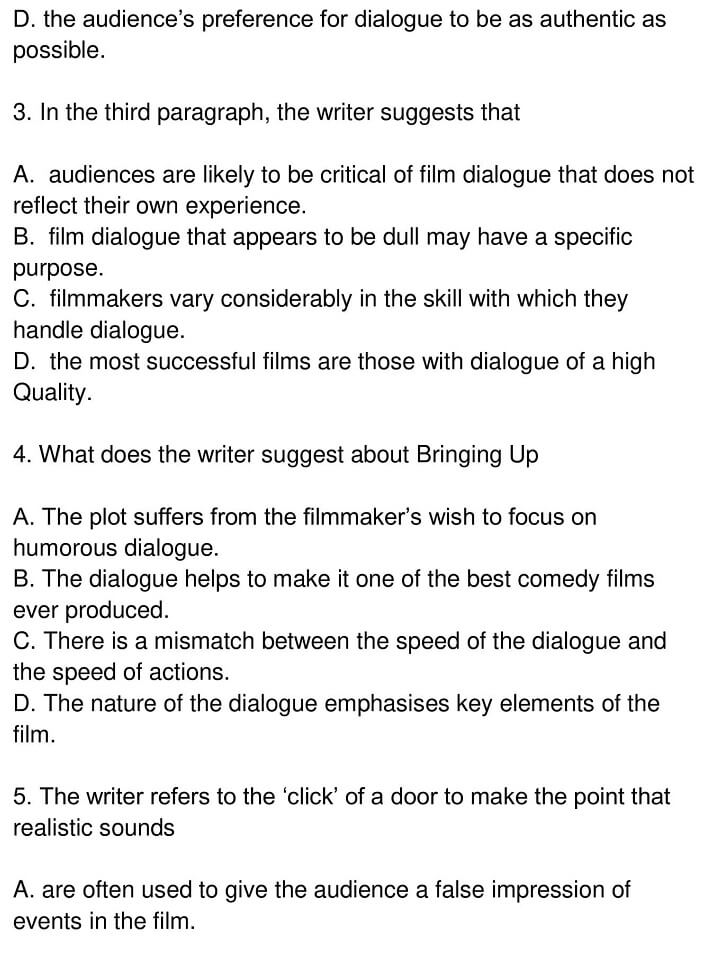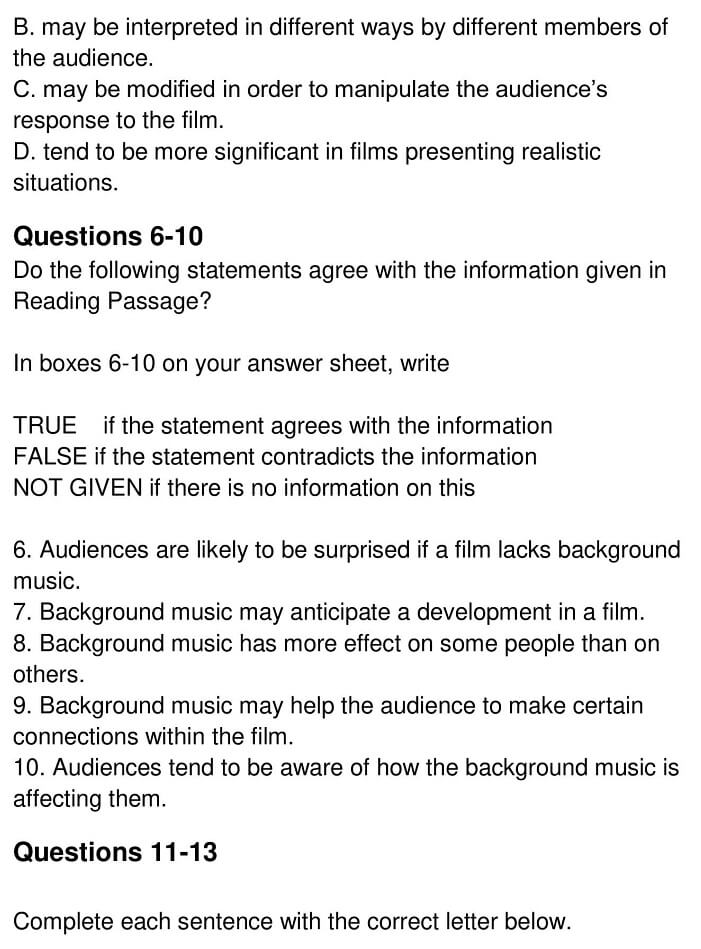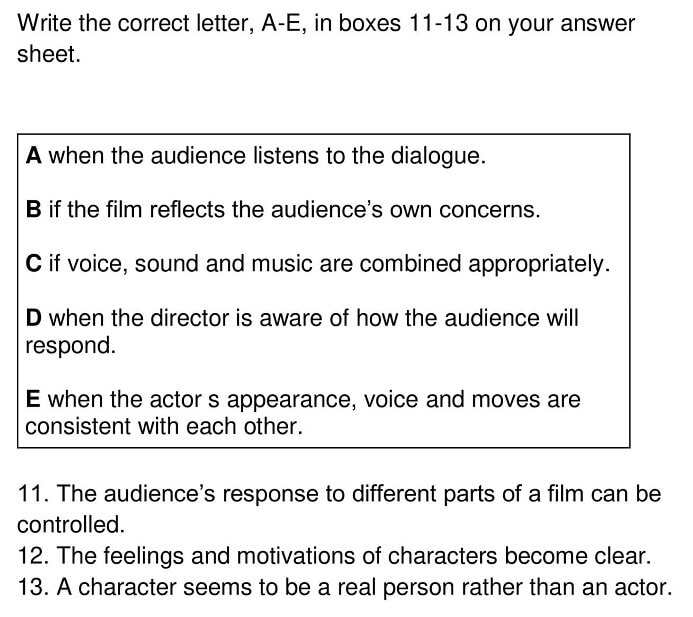 Answers
Question number 
Answer 
Keywords 
Location of keywords

1

B

Though we might think of film as an essentially visual experience, we really cannot afford to underestimate the importance of film sound

Paragraph A;

Line 1

2

A

Thus, for example, the actor Humphrey Bogart is the character Sam Spade; film personality and life personality seem to merge

Paragraph B;

Line 4

3

B

For example, in the highly successful science-fiction film 2001, little dialogue was evident, and most of it was banal and of little intrinsic interest.

Paragraph C;

Line 4

4

D

This use of dialogue underscores not only the dizzy quality of the character played by Katherine Hepburn, but also the absurdity of the film itself and thus its humor.

Paragraph D;

Line 2

5

C

the sound mixer may call attention to the 'click' with an increase in volume; this helps to engage the audience in a moment of suspense

Paragraph E;

Last line

6

TRUE

We are probably all familiar with background music in films, which has become so ubiquitous as to be noticeable in its absence.

Paragraph G;

Line 1

7

TRUE

In addition, background music often foreshadows a change in mood

Paragraph G;

Line 4

8

NOT GIVEN

–

–

9

TRUE

Background music may aid viewer understanding by linking scenes.

Paragraph H;

Line 1

10

FALSE 

The effects of sound are often largely subtle and often are noted by only our subconscious minds.

Paragraph I;

Line 4

11

C

These three tracks must be mixed and balanced so as to produce the necessary emphases which in turn create desired effects.

Paragraph A;

Line 4

12

A

As is the case with stage drama, dialogue serves to tell the story and expresses feelings and motivations of characters as well

Paragraph B;

Line 2

13

E

When voice textures fit the performer's physiognomy and gestures, a whole and very realistic persona emerges

Paragraph C;

Line 1
Check More IELTS Reading Answers
Also check :