10 Best Apps for IELTS Preparation 2023
Janice Thompson,
Updated On


Limited-Time Offer : Access a FREE 10-Day IELTS Study Plan!
The most common English language competency test is the IELTS, which is utilized by professionals and students to immigrate to countries where English is the primary language. It is efficient, practical, and thorough. It is recognised all around the world for immigration and academic purposes.
The study method is highly dependent on a student's personal strengths and weaknesses, especially when it comes to exams like IELTS. For some students, studying under the guidance of a tutor or a coaching centre is the best approach; for others, self-study can be the most effective way of preparing for IELTS. This exam tests the language skills of a candidate through various kinds of tasks, so students need to be prepared with every aspect of the syllabus. Today, students who choose to prepare for IELTS independently tend to refer to online resources and platforms. In this article, we have talked about the top 10 apps for IELTS preparation and other essential aspects of the exam.
Best Apps for IELTS Preparation
Online applications are now a trendy way of IELTS preparation and the number of students using online apps for IELTS preparation is increasing day by day. Online applications can be a convenient way of preparing for IELTS as all kinds of questions from every section are available in one app itself. Some of these applications also provided sample answers for the practice questions included on their website. Also, the content on most of these platforms is regularly updated and is kept in accordance with the latest IELTS format. 
Given below are some of the best IELTS preparation apps available
The Official Cambridge Guide IELTS Mobile App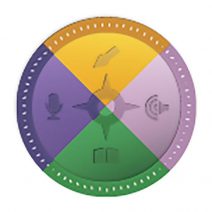 One of the most useful IELTS preparation apps available to students, The Official Cambridge Guide IELTS Mobile App, is offered by The Cambridge University Press in collaboration with Cambridge ESOL. This app can be quite valuable for IELTS preparation as it offers several facilities to aspiring students. Some of the facilities and services this app offers are downloadable audio/video files, sample skills training material, individual skill guides, including IELTS study tips, practice tests, and model answers.
IELTS Prep App by British Council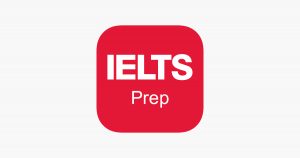 Among the wide range of study and preparation resources offered by the British Council, IELTS Prep App is a brilliant tool that aspirants can use during their IELTS preparation. IELTS Prep App provides all the facilities required for complete preparation for the IELTS exam. In addition, IELTS Prep App offers unlimited access to all the study materials like practice tests, grammar exercises, quizzes, vocabulary exercises, videos, tips, etc.
IELTS Word Power by British Council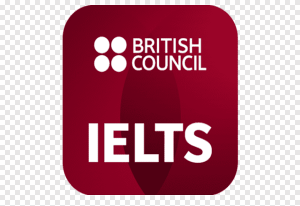 Another IELTS study app offered by the British Council, IELTS Word Power, is a very popular app for IELTS preparation. IELTS Word Power is different from the typical IELTS preparation apps available in app stores and online. It is exclusively dedicated to IELTS vocabulary preparation and helping students improve their vocabulary and English learning.
The Vocab24 Vocabulary Builder App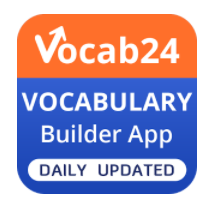 A viral app for English language proficiency test preparations, especially exams like IELTS, The Vocab24 Vocabulary Builder App is used by aspirants for a number of English language tests. This app prepares students with the best vocabulary exercises and content helping them tackle high-standard language questions. Additionally, it offers newspaper editorial analyses, word meanings, daily new words, practice tests, vocab booster games, quizzes, videos, idioms and phrases and many other services.
IELTS Exam Preparation, Lessons & Study Guide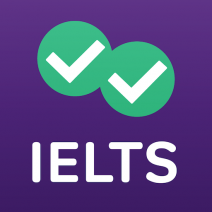 Offered by one of the leading test preparation companies called Magoosh, IELTS Exam Preparation, Lessons & Study Guide should be on the list of every student who wishes to prepare from an IELTS preparation app. It offers students expert guidance, regularly updated lessons, study guides, progress trackers, etc.
IELTS Exam Preparation: Vocabulary Flashcards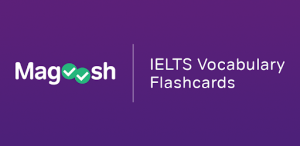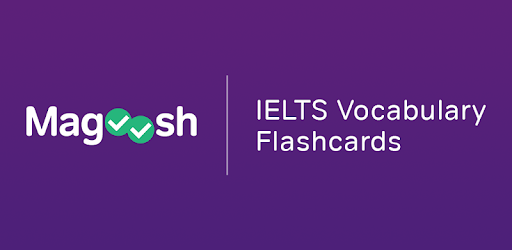 Another excellent IELTS study app offered by Magoosh, IELTS Exam Preparation: Vocabulary Flashcards, takes a unique approach in preparing students for IELTS. This app uses flashcards that are easy to read and understand to improve the vocabulary of IELTS aspirants. This technique is quite effective with non-native speakers of English.
IELTS Full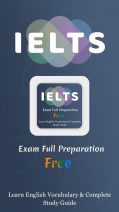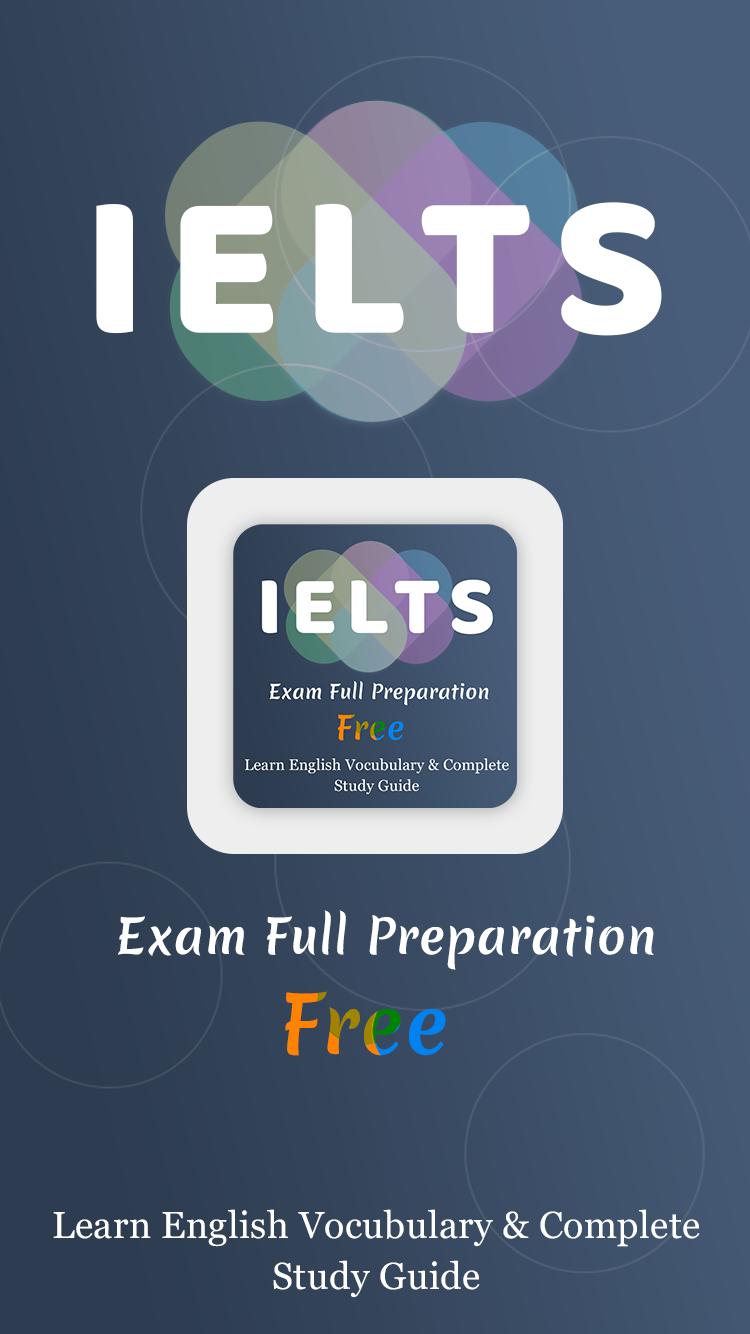 Another promising app for IELTS preparation, IELTS Full, is a downloadable application for aspirants who need guidance with their IELTS studies. It offers students sample tests, practice lessons, examination strategies and techniques, and other study resources.
IELTS Skills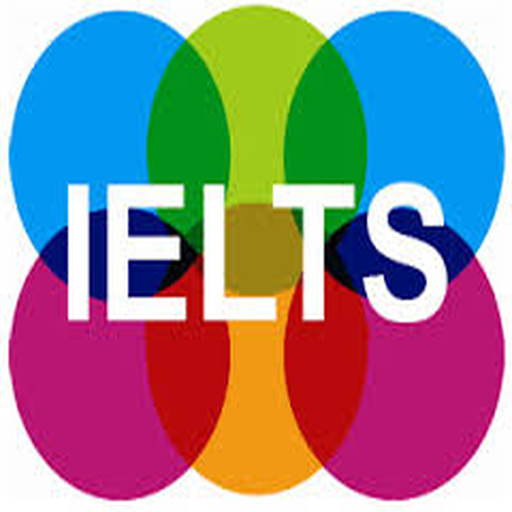 A well-designed application for IELTS preparation, IELTS Skills focuses and aims to improve all the necessary communication skills required in the IELTS exam so that candidates can achieve a decent band score. The key features of this application are a wide range of innovative exercises, proper explanation of each skill for better understanding, interactive practice tests and others.
IELTS Test Pro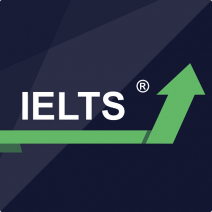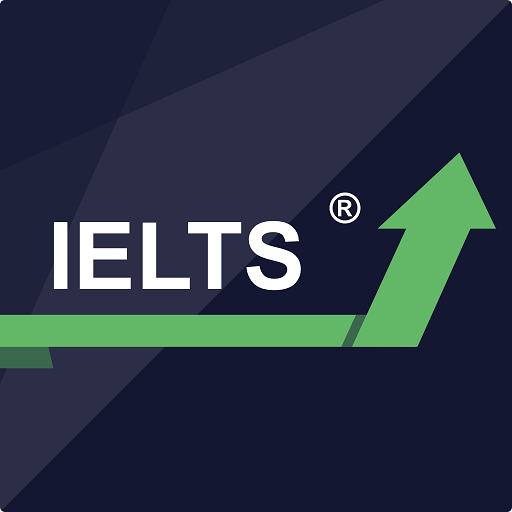 A comprehensive application for IELTS preparation, IELTS Test Pro offers students unlimited access to its practice tests and sample answers for reference and preparation. The facilities include 3000+ questions created by experts, a progress tracker with detailed characteristics about the student's preparation, offline mode support and a daily review calendar. 
English Radio IELTS/ TOEFL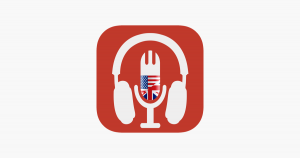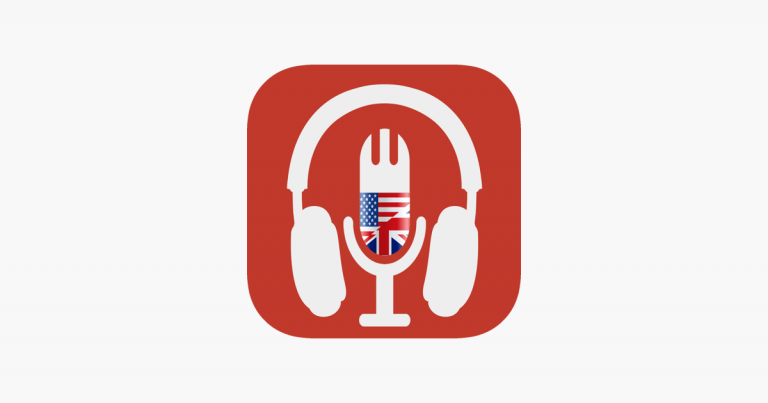 Another application that is available on the app store, English Radio IELTS/TOEFL, is an application that is solely dedicated to providing Speaking and Listening lessons for English language proficiency tests like IELTS and TOEFL. The services of this application include a good collection of radios from the UK, USA, Canada, Australia, New Zealand and others. Apart from that, it also offers a rich collection of practice questions for students to practice their Listening and Speaking skills.
Preparation methods for any competitive or standardized have evolved over the years with the advent of the internet. Presently, it is much easier to look for study resources online due to the abundance of materials and online learning platforms. Similarly, IELTS preparation has become so efficient and convenient that aspiring students can access all kinds of questions, practice tests, sample answers, mock tests and various other kinds of preparation resources, all from a single application. One of the most important benefits of using online applications is the ability to learn anywhere and anytime. This is crucial for working professionals who have to prepare for the exam while working full-time or part-time.
Finding the right study resources is crucial when preparing for examinations like IELTS. Preparing from the suited quality of study materials can significantly boost your chances of obtaining a high band score. Therefore, we hope this article will help you find the right application for IELTS preparation.