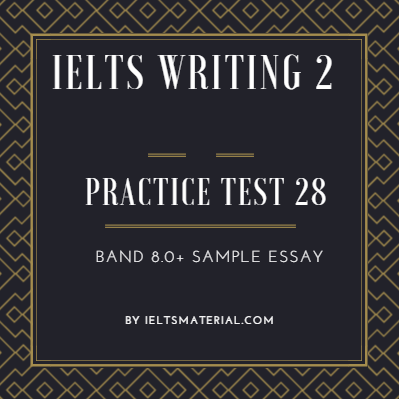 IELTS Writing 2 Practice Test 28 and Band 8.0+ Sample Answer – topic : knocking down of old buildings Essay
IELTS Writing 2 Practice Test 28
Some people think that old buildings should be knocked down and give way to the new buildings. To what extent do you agree or disagree? How important are old buildings to us?
Band 8.0+ Sample Essay
Every property has its value and lifespan. So do the buildings. Nowadays, city planners are very often confronted with controversy about whether an old building should be demolished or maintained. I think that old buildings should be destroyed and new buildings should be constructed in their place.

If we talk about old buildings that possess no exceptional value while becoming dilapidated, entire destruction is an acceptable and understandable decision. Poor in condition and low in quality, some buildings pose a danger to people inside as well as pedestrians. Also, they might stand in the way of a new road line or impede other urban development projects. Whether they have been reinforced or not, these buildings can blemish the landscape and hardly justify continued maintenance. Replacing such buildings with new ones meets the renewed needs of the city.
There is no doubt that some old buildings are of archaeological, aesthetic, or architectural significance. They might either be important to a culture or unique in terms of architecture. Reconstruction of such structures will trigger damage to cultural heritage and prevent architects from getting inspired by their predecessors. Because of their uniqueness, antique buildings are supposed to act as a source of tourism income, if maintained well. But it is to be noted that the cost of maintenance is very high and it is questionable whether the money spent on them will be rewarding.
In summary, though old buildings must be preserved for the sake of cultural heritage, their continued maintenance is an unnecessary overhead to the government. Instead, they can be demolished, and new buildings can be constructed.
Also check :