Nowadays More People Choose to be Self-Employed Sample Essays
Janice Thompson,
Updated On


Limited-Time Offer : Access a FREE 10-Day IELTS Study Plan!
This article contains Nowadays More People Choose to be Self-Employed sample essays.
Given below is a real IELTS Writing Part 2 Essay question. We have provided sample essays as well as an essay outline so that you can practice writing your own!
Not sure how to approach IELTS Essay questions? Take a look at IELTS Writing Task 2 Preparation Tips and Tricks!
Learn how to write the perfect IELTS Direct Question essay for Band 9 score with the guide below!
Read the sample essay for Nowadays many people choose to be self-employed, rather than work for a company. Why might this be the case? What could be the disadvantages of being self-employed?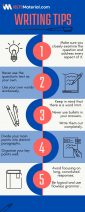 Outline
Essay Type
Direct Question Essay
Introduction
Sentence 1: Defining why people opt for self-employment.
Sentence 2: State the disadvantage in one sentence.
Body
Paragraph 1: The primary reason that encourages the youth to opt for self-employment is the freedom that comes with it.
Paragraph 2: Being one's own boss can be exhausting and stressful as they have to make extra efforts to keep their work going.
Conclusion
Restate main points.
Sample Essay
Today, an increasing number of individuals choose to work for themselves, rather than working for corporate industries or MNCs. I believe that individuals choose to start their own business because of the corporate world's little work/life balance or the imposition of rules and regulations. Although there are several perks of being self-employed, a few things about self-employment can cause a lot of stress to an individual.
The primary reason that encourages the youth to opt for self-employment is the freedom that comes with it. If a person is self-employed, he has the liberty to choose his working hours and plan his schedule. Further, a self-employed business can earn a hefty sum of money for an individual, securing the future. But people (employees) doing a corporate job receive only the given salary, which makes it difficult to balance their work and life. Initially, these employees are required to work for eight hours a day, but when the competition increases gradually and becomes fierce, they've to work hard and for longer hours to stay ahead of the company's competitors. Further, if an employee doesn't perform well or if the employer feels that the employee isn't worthy enough, they can be expelled from the company. Moreover, the employee is bound by the rules and regulations laid down by the company or the employer. Not everyone appreciates being bound by the rules.
However, being one's own boss can be exhausting and stressful. A self-employed individual should be disciplined enough not to skip deadlines. By missing out on important targets and deadlines, the individual may undergo financial losses, and he must solely bear all the consequences, as a result of which the guaranteed paycheck at the end of the month is lost. Moreover, it takes several years for self-employed professionals to establish themselves in their respective fields. Therefore, there's no guarantee that a self-employed individual will earn enough to live a comfortable life until then. Thus, there'll be a huge difference in their daily routine, adversely affecting their mental and physical health.
To recapitulate, I think working for oneself is definitely beneficial as it enables them to work on flexible schedules with their own terms and conditions. But eventually, they may fail if they don't meet set targets. Therefore, an individual should be aware of the pros and cons of self-employment before venturing into one.
Get Evaluated for FREE:
Do you have an essay on this topic? Please post it in the comments section. One of our IELTS trainers will evaluate your essay from an examiner's point of view and reply to the comment. This service is completely FREE of cost.
Band 9 Sample Essay
There is a significant splurge in the number of youngsters choosing the path of business rather than being restricted into the shackles of a cubicle and working 9-6 for a company. On top of that, an extensive range of putative and victorious businessmen are supporting these young entrepreneurs and helping them financially by funding their ideas. I believe that this concept comes with both merits and demerits and that one should be cautious when making this decision.
It is effortlessly evident that there are many reasons behind this rising trend of startup companies. To commence with, youngsters are finding it arduous to get a job as per their liking and preference. Individuals who wish to work in an acclaimed organisation or get a well-paid job must have high academic qualifications or years of work experience. Such requirements are somehow disqualifying a larger section of the job hunters. And then, there are people who desire to get riches in a shorter time period. To exemplify, a business can earn a hefty sum of amount if the idea is unique and targeted to the right type of consumer.
If looked at it from the different perspective, there are varying drawbacks as well. First and foremost, being self-employed doesn't come with a guaranteed comfortable and luxurious life. When working in a company, there is a guaranteed amount that gets credited to the bank account at the end of the month. Another significant disadvantage that cannot be overlooked is that self-employed people, to make their companies successful, work throughout and the day and sometimes late in the night as well. This practice not just keeps them away from their friends and family but impacts their overall health as well. Hence, it creates an imbalance in their professional and personal lives.
To recapitulate, working independently is surely advantageous for youngsters as it allows them to work on their own terms and conditions. However, there are obvious disadvantages as well that must be considered before entrepreneurship is chosen.
Vocabulary
Meaning: something extra you get, in addition to a salary, in exchange for working.
Eg: One of the perks of being a programmer is that you get access to the 24×7 seamless WiFi.
Meaning: freedom
Eg: In the absence of the teacher, the students got the liberty to peep outside the classroom.
Meaning: a job where an individual is working in a corporate organisation or a large company.
Eg: Rose turned down her corporate job offer to only start a clothing store in the market.
Meaning: having or displaying an intense or ferocious aggressiveness.
Eg: Mary's father was fiercely attacked by the tiger in the forest.
Meaning: force (someone) to leave a place
Eg: Due to his bad attitude, the security guard was expelled from the company.
Meaning: having a moral or legal duty to do something.
Eg: Children were bound to follow the rules and regulations in the school.
Meaning: have full control of a business or enterprise
Eg: Jack's friends were jealous of him as he became his own boss.
Meaning: summarize and state again the main points of.
Eg: Rose was asked to recapitulate the presentation.
Meaning: very tired
Eg: John was exhausted after a journey of 8 hours.
Meaning: undertake a risky or daring journey or course of action.
Eg: Joshua decided to venture in the dark.