You should spend about 40 minutes on this task.
Write about the following topic:
In many countries people are concerned about the number of children who are overweight.
What do you think are the causes of this? What solutions can you suggest?
Write at least 250 words.
MODEL ESSAY 01:
Gaining weight especially in young teenagers is a major anxious matter amongst many countries. Children became fat because of the modernization and technology advancement. This essay will discuss for the problems of obesity in young people and the responsibilities for the government, the society and the parents.
It is likely that one of the prominent causes giving rises to this problem is the major change in our lifestyle due to remarkable advancement in technology, which has considerable impact on our daily life and health. Children could consume many junk foods at any time, which we consume every day made the matters worse. These foods, which are easily available, often contain ingredients that are highly in calorie, cholesterol and fat, while lack necessary vitamin, mineral and protein and these factors are taking a toll on our health. In addition, teenagers are playing with their computers rather than playing outside. As a result, teenagers are lacking in exercises and becoming overweight.
In my opinion, teachers, parents and government as a whole should take this issue as an emergency and take a necessary step. For instance, parents are keep an eye on their children's eating habit and make sure to take healthy food while reducing the quality of junk food. The government could limit junk food advertising to discourage children to fail for the bad eating habits.
In conclusion, although many countries are now falling in the similar issues of unhealthy diet but we can defeat this issue by following the steps such as the limit of the junk food consumed by children.
(Band 8.0+, Written by Mr.Adam Lambert, IELTS 8.5)
The following two tabs change content below.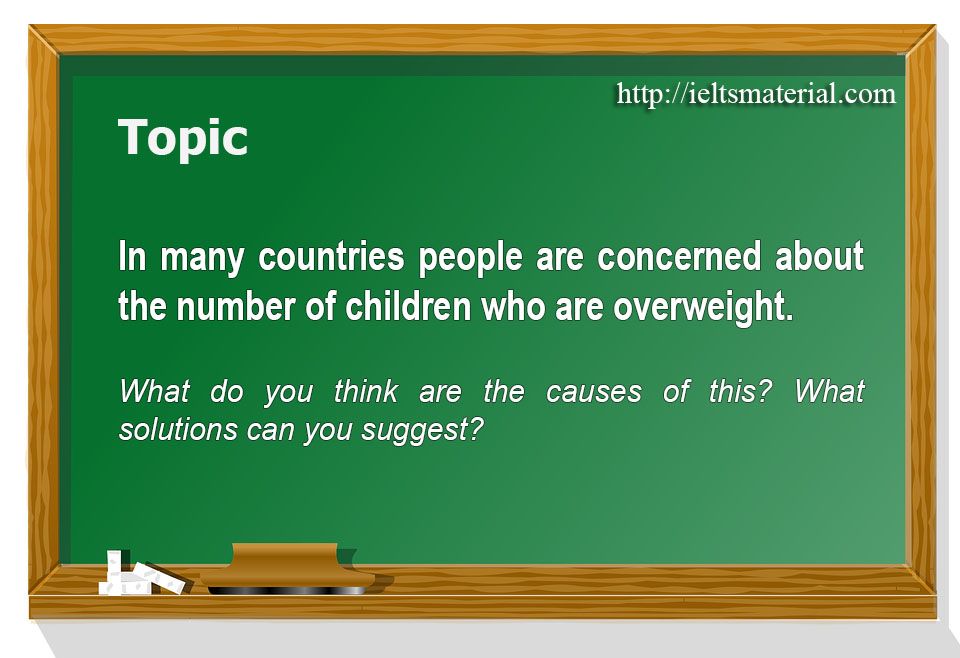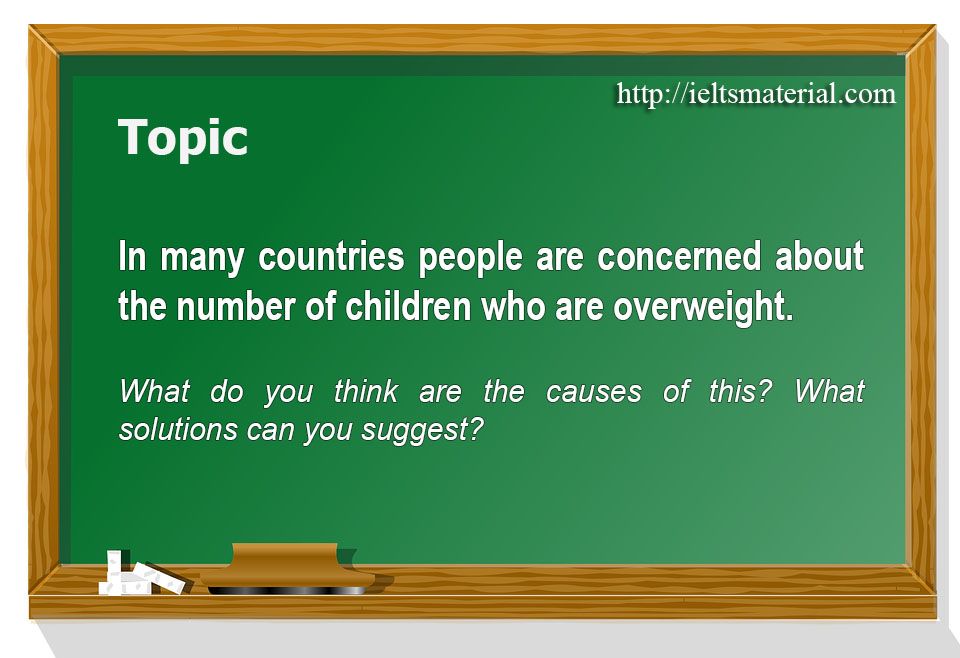 Main IELTS Pages:
This website is to develop your IELTS skills with tips, model answers, lessons, free books, and more. Each section (Listening, Speaking, Writing, Reading) has a complete collection of lessons to help you improve your IELTS skills.
Get all the latest updates/lessons via email:
Subscribe for free IELTS lessons/Books/Tips/Sample Answers/Advice from our IELTS experts. We help millions of IELTS learners maximize their IELTS scores!
Subscribe to IELTS Material to receive the latest lessons