Rapid Police Response – IELTS Reading Answers
Justin,
Updated On
The Academic passage 'Rapid Police Response' is a reading passage that appeared in an IELTS Test. Try to find the answers to get an idea of the difficulty level of the passages in the actual reading test. If you want more passages to solve, try taking one of our IELTS reading practice tests
Rapid Police Response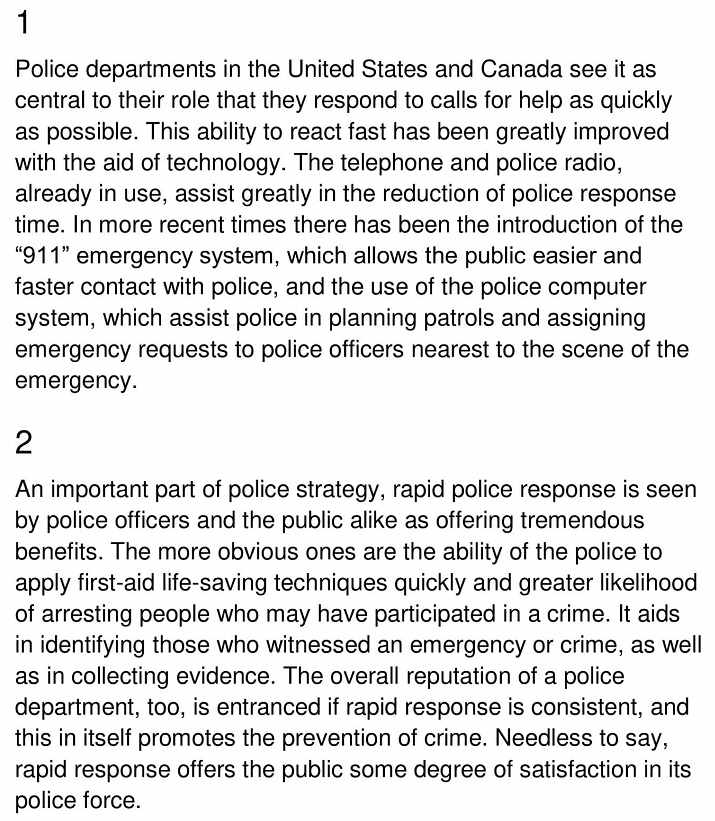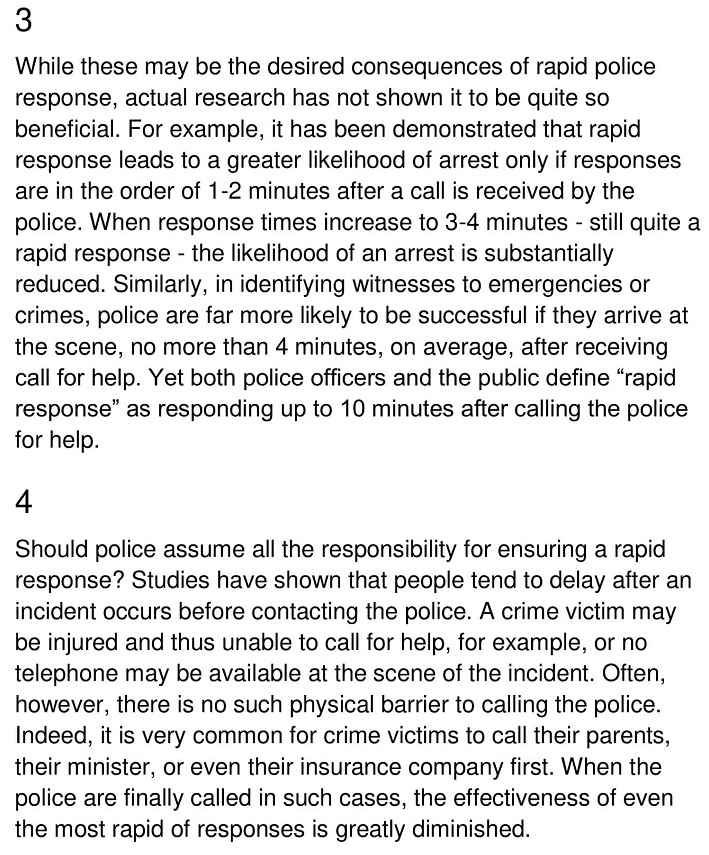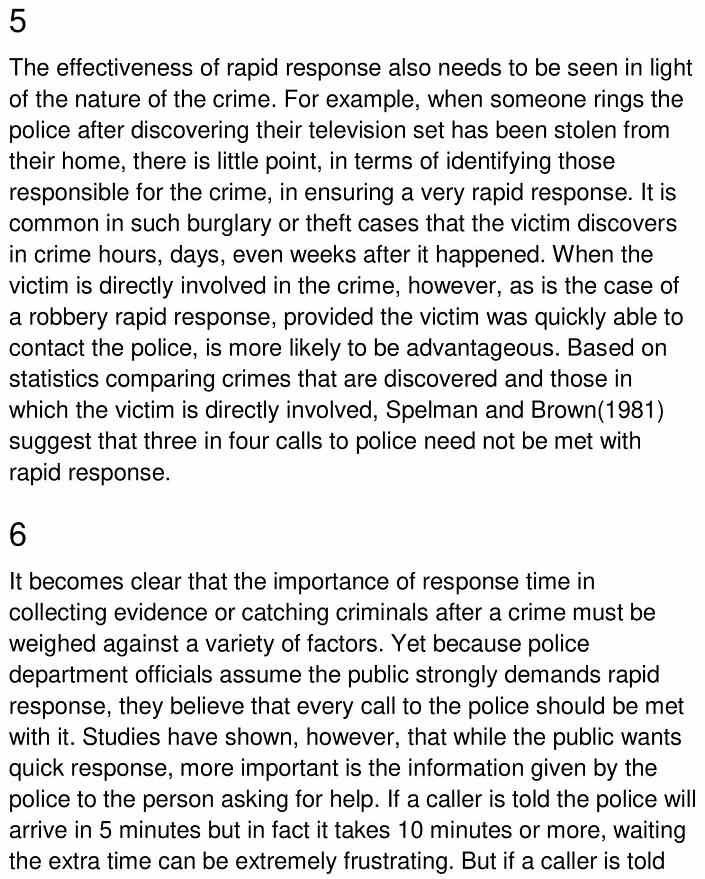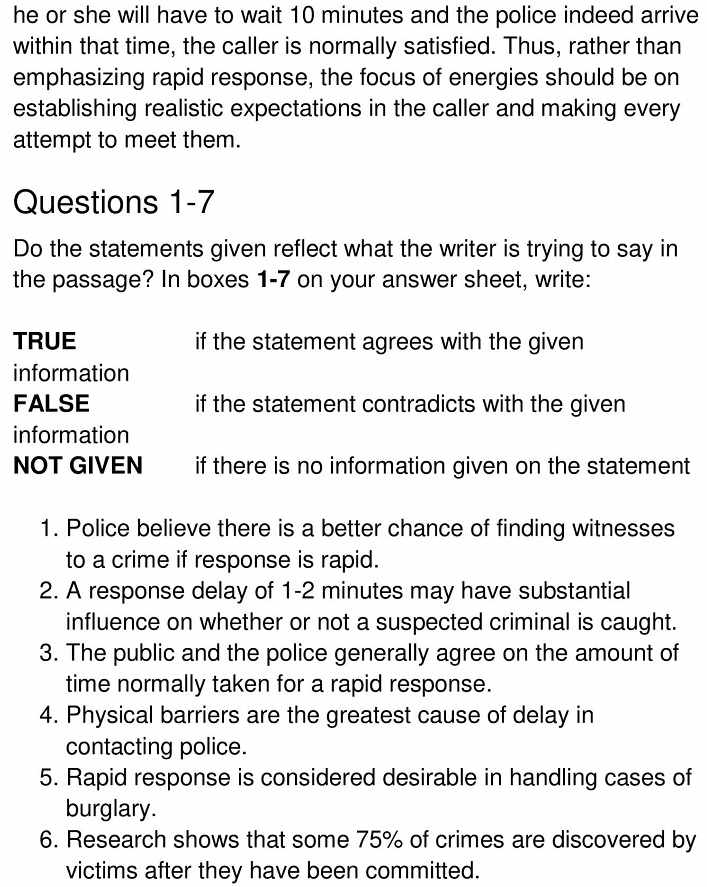 Answers
Unlock Answer
Signup/Login and get access to the answers
The answers to questions 1-7 are given below along with their explanations.
Question Number
Answer
Keywords
Locations of Keywords

1

TRUE

rapid police response, tremendous benefits

aids, identifying, those, witnessed, emergency

Para 2, first 2 lines

Para 2, line 4

2

TRUE

rapid response, greater likelihood of  arrest, responses, 1-2 minutes after, call, received, police

Para 3, lines 2-4

3

TRUE

both police officers, public define "rapid response", up to 10 minutes

Para 3, lines 7-8

4

FALSE

Often, no, physical barrier, calling the police

Para 4, lines 4-5

5

FALSE

When, victim, directly involved, crime, robbery, rapid response, more likely, advantageous

Para 5, lines 5-7

6

TRUE

victim discovers in crime hours, days, even weeks after it happened

three in four calls to police need not be met with rapid response.

Para 5, lines 4-5

Para 5, last 2 lines

7

NOT GIVEN
Check More IELTS Reading Answers
Also check :