IELTS Academic Reading 'Stress of Workplace' Answers
Janice Thompson,
Updated On
The Academic passage 'Stress of Workplace' is a reading passage that appeared in an IELTS Test.
Since questions get repeated in the IELTS exam, these passages are ideal for practice. If you want more practice, try taking an IELTS reading practice test.
Stress of Workplace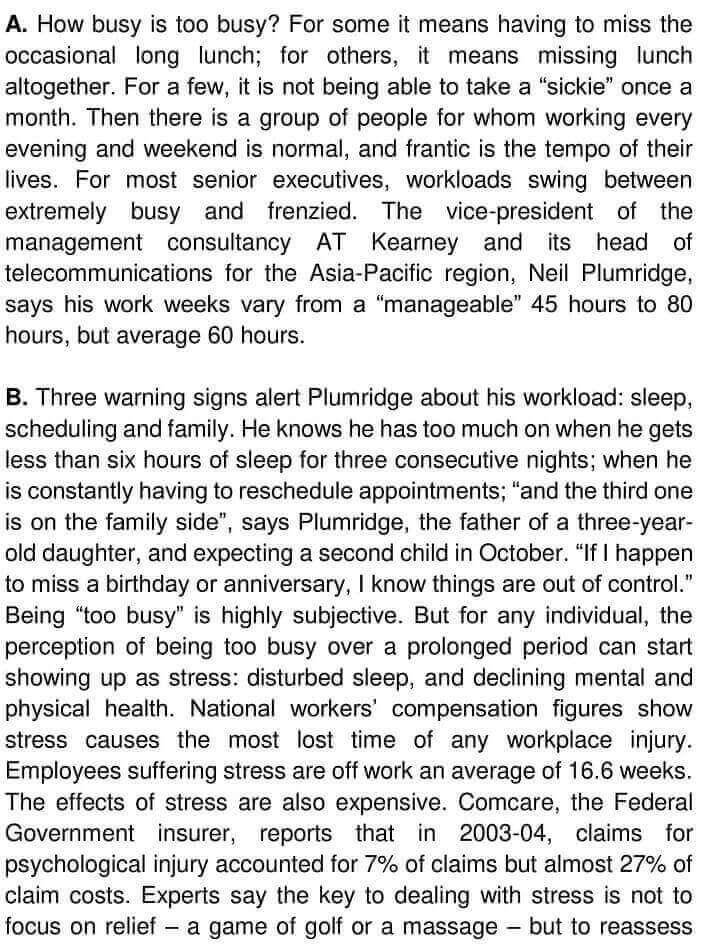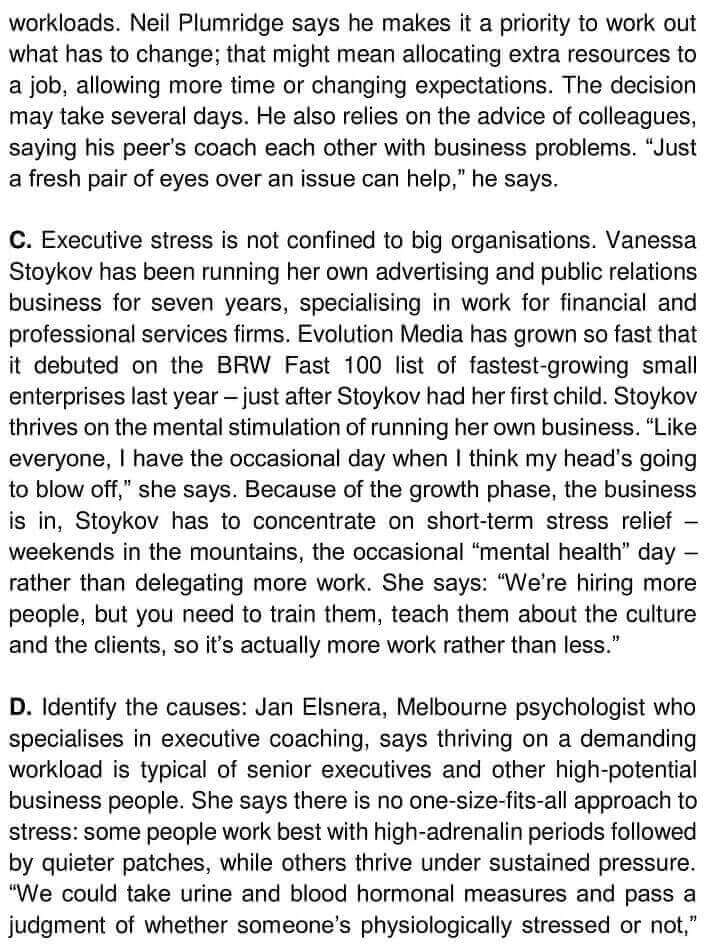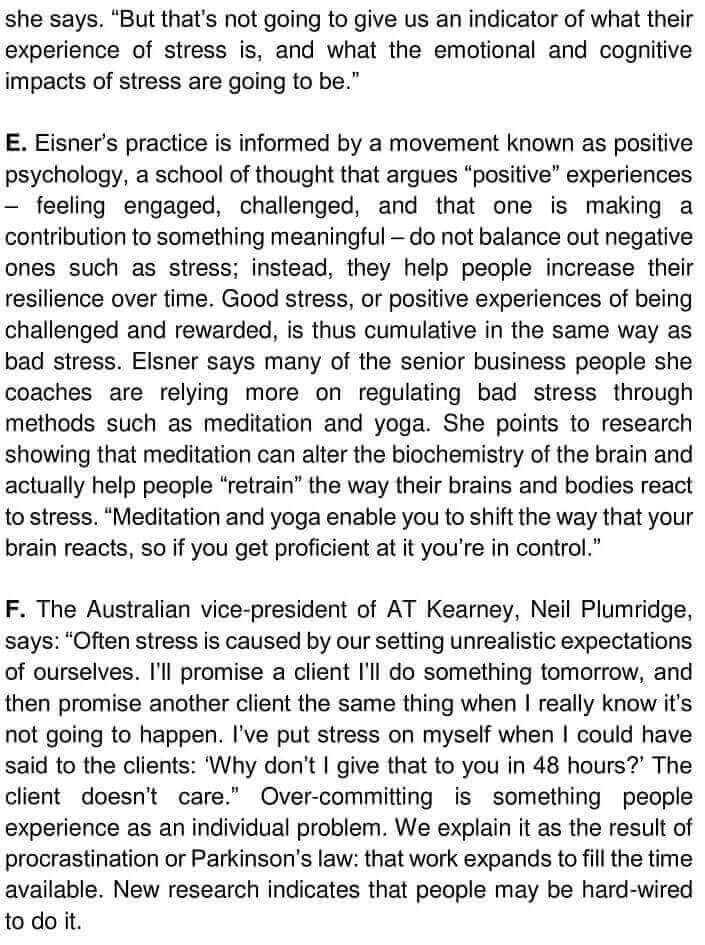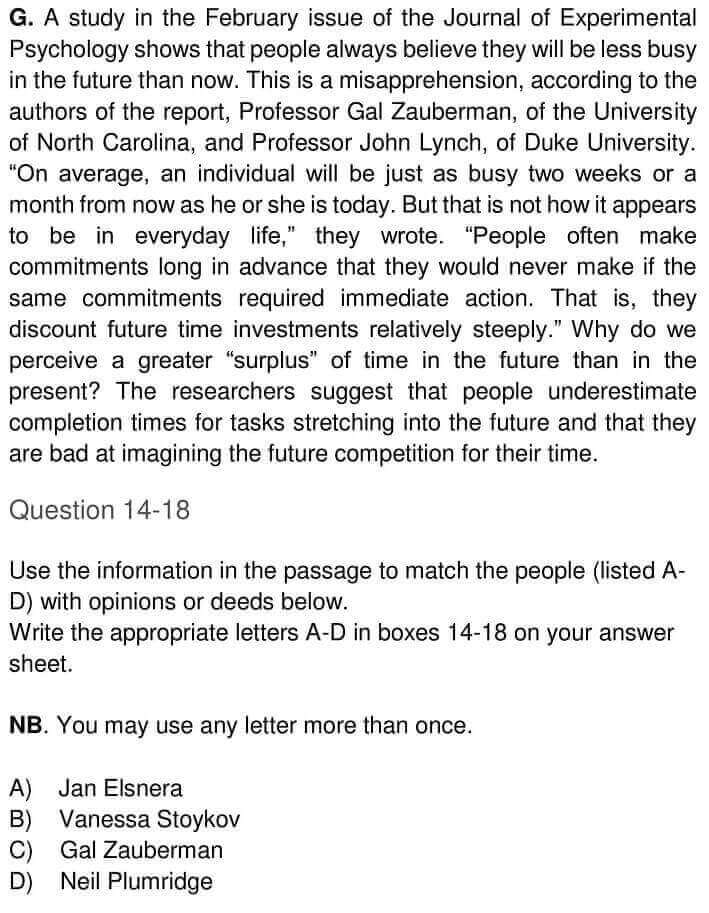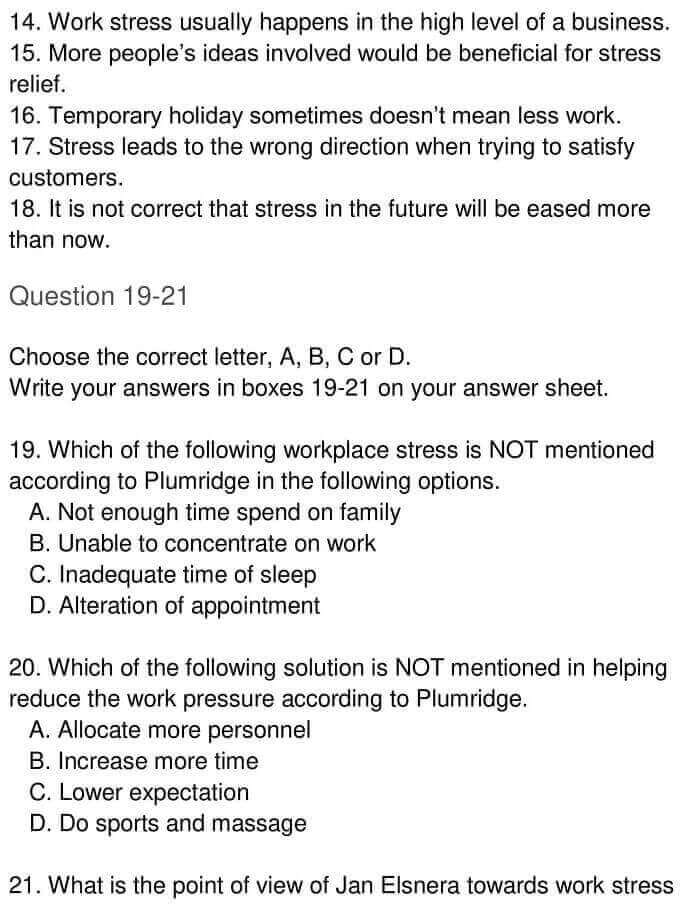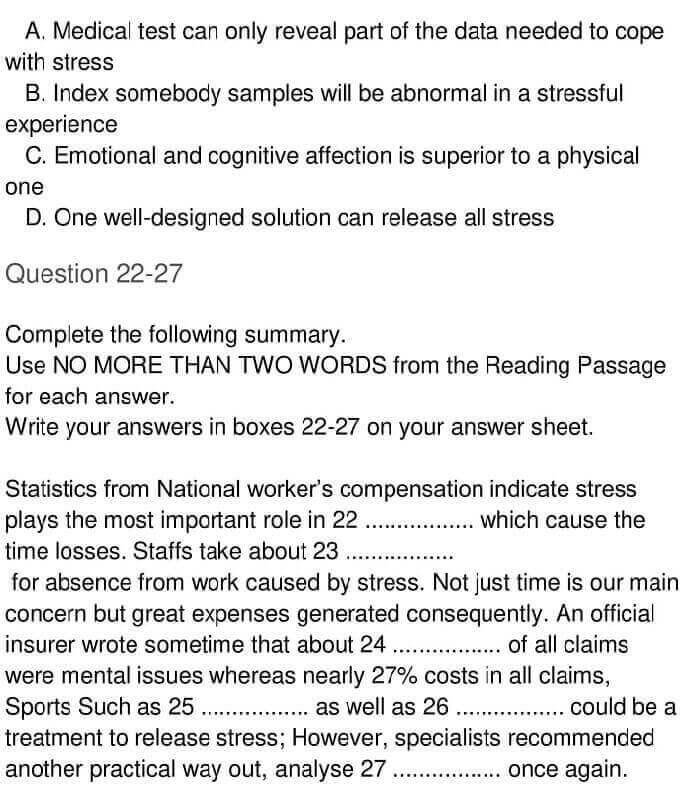 Answers
The answers with explanations are given below
Question Number
Answers
Keywords
Location of Keywords

14.

A

Jan Elsnera, Melbourne psychologist who specialises in executive coaching, says thriving on a demanding workload is typical of senior executives and other high-potential business people.

Paragraph D, First 4 lines

15.

D

His peers coach each other with business problems. "Just a fresh pair of eyes over an issue can help,"

Paragraph B, Last 2 lines

16.

B

Stoykov has to concentrate on short-term stress relief – weekends in the mountains, the occasional "mental health" day – rather than delegating more work. She says: "We're hiring more people, but you need to train them, teach them about the culture and the clients, so it's actually more work rather than less.

Paragraph C, Last 6 lines

17.

D

Neil Plumridge, stress is caused by our setting unrealistic expectations of ourselves. 

Paragraph F, First 3 lines

18.

C

people always believe they will be less busy in the future than now

Paragraph G, First 3 lines

19.

B

Neil Plumridge says he makes it a priority to work out what has to change;

Paragraph B, Line 19

20.

D

That might mean allocating extra resources to a job, allowing more time or changing expectations.

Paragraph B;

Lines 20 – 23

21.

A

That's not going to give us an indicator of what their experience of stress is

Paragraph D, Last 3 lines

22.

Workplace injury

National workers' compensation figures show stress causes the most lost time of any workplace injury. 

Paragraph B, Lines 11-13

23.

16.6 weeks

Employees suffering stress are off work an average of 16.6 weeks.

Paragraph B, Lines 13-14

24.

7%

claims for psychological injury accounted for 7% 

Paragraph B, Lines 16

25.

golf

not to focus on relief – a game of golf or a massage

Paragraph B, Line 17

26.

massage

not to focus on relief – a game of golf or a massage

Paragraph B, Lines 17-18

27.

workloads

but to reassess workloads.

Paragraph B, Lines 18
Check More IELTS Reading Answers
Also check :