This book provides essential practice for IELTS students who are determined to achieve a high IELTS band score in less than 2 weeks.
Introduction
You have certainly practised a great deal to prepare for your actual test. You have also been exposed to a rich variety of materials and have familarised yourself with the format of the IELTS test. This book, therefore, don't aim to load you with the practice materials, but it will sum up the main points to enable you to work out an effective plan to finally achieve a high score in your IELTS reading test.
Contents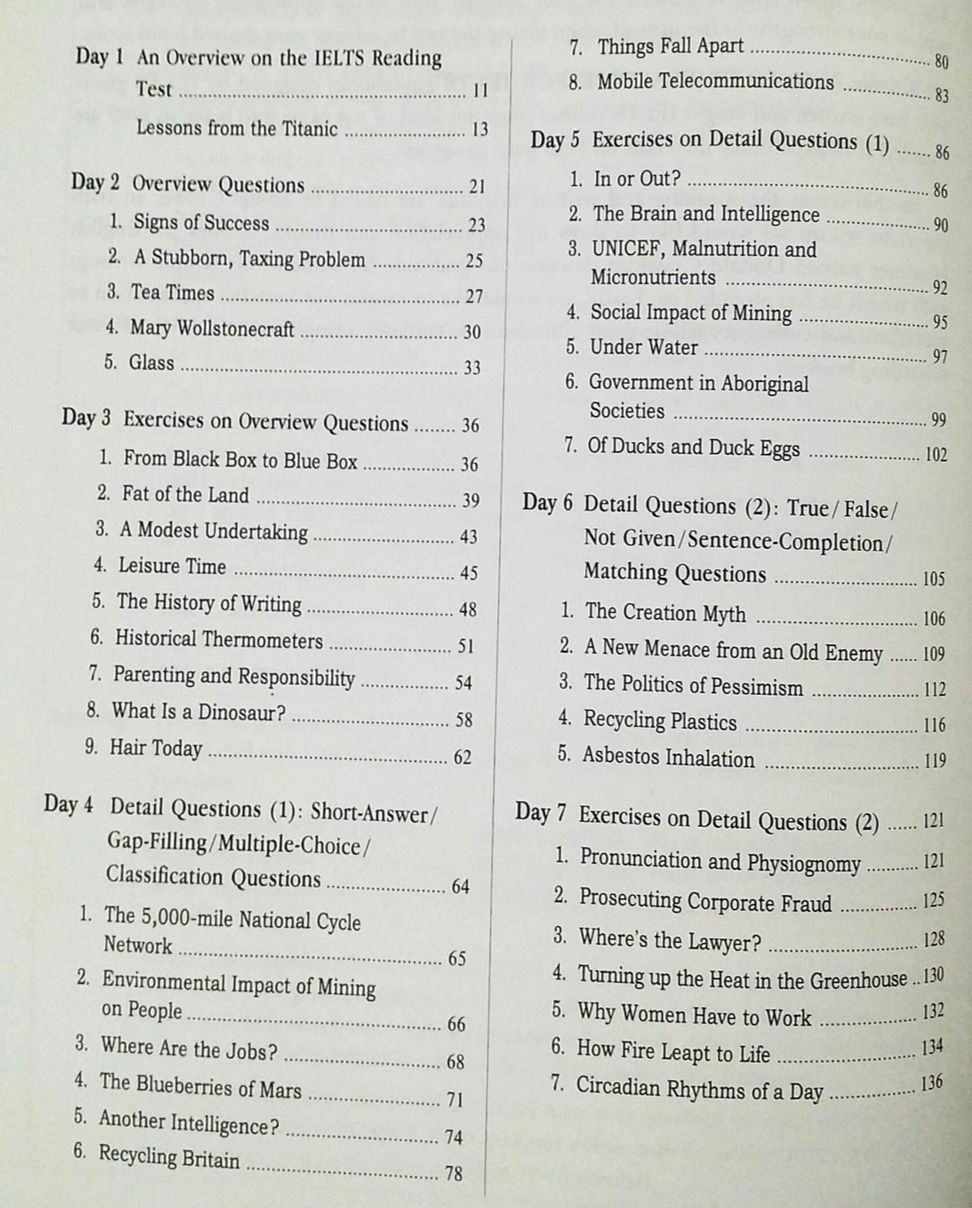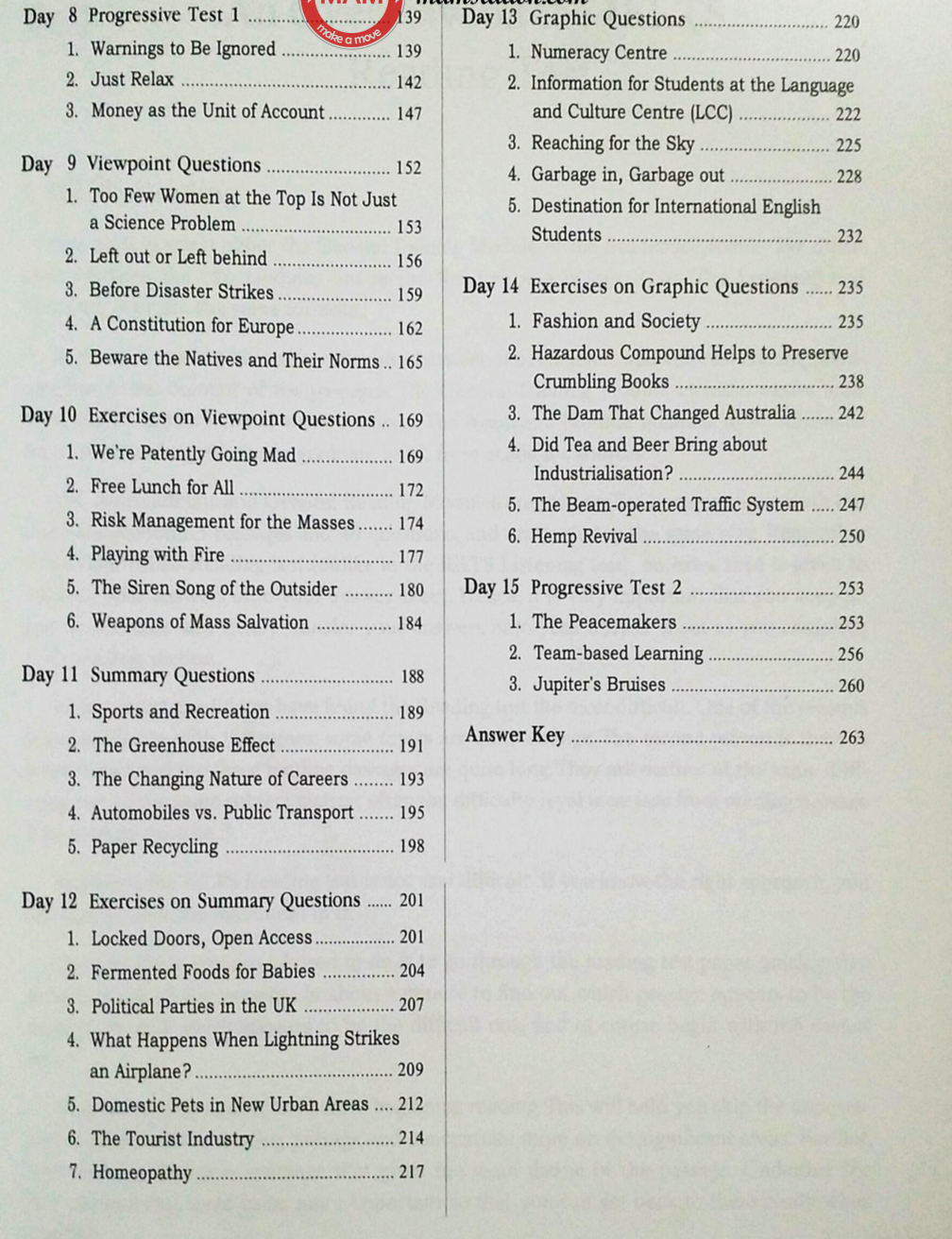 Review
Good starting point for anyone taking the IELTS. Nicely divided and has clear instructions. The sample papers inside are valuable (albeit somewhat long) and there are very good tips for how to achieve at least a band 6.
Download 15 Days' Practice for IELTS Reading (PDF)
Google Drive Link Mirror Link Mirror Link 2 Mirror Link 3
The following two tabs change content below.
Improve your IELTS skills with tips, model answers, lessons, free books, and more ------------ "The more you share, the more you get."
Latest posts by IELTS Material (see all)
Main IELTS Pages:
This website is to develop your IELTS skills with tips, model answers, lessons, free books, and more. Each section (Listening, Speaking, Writing, Reading) has a complete collection of lessons to help you improve your IELTS skills.
Get all the latest updates/lessons via email:
Subscribe for free IELTS lessons/Books/Tips/Sample Answers/Advice from our IELTS experts. We help millions of IELTS learners maximize their IELTS scores!
Subscribe to IELTS Material to receive the latest lessons