IELTS Academic Reading 'A Book Review' Answers
Courtney Miller,
Updated On
The Academic passage 'A Book Review' is a reading passage that appeared in an IELTS Test.
Since questions get repeated in the IELTS exam, these passages are ideal for practice. If you want more practice, try taking an IELTS reading practice test.
A Book Review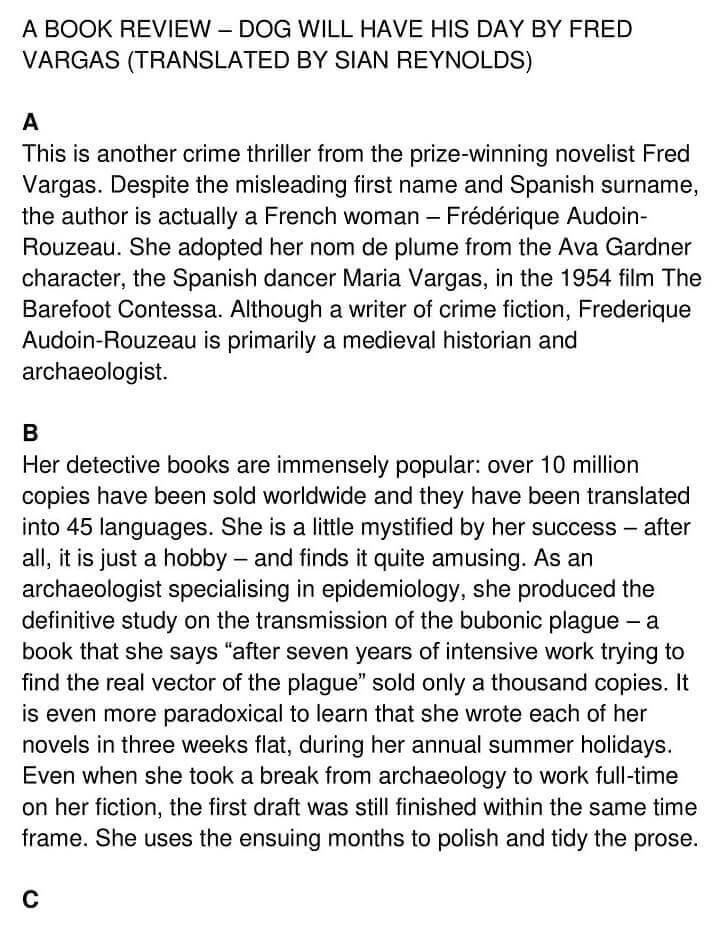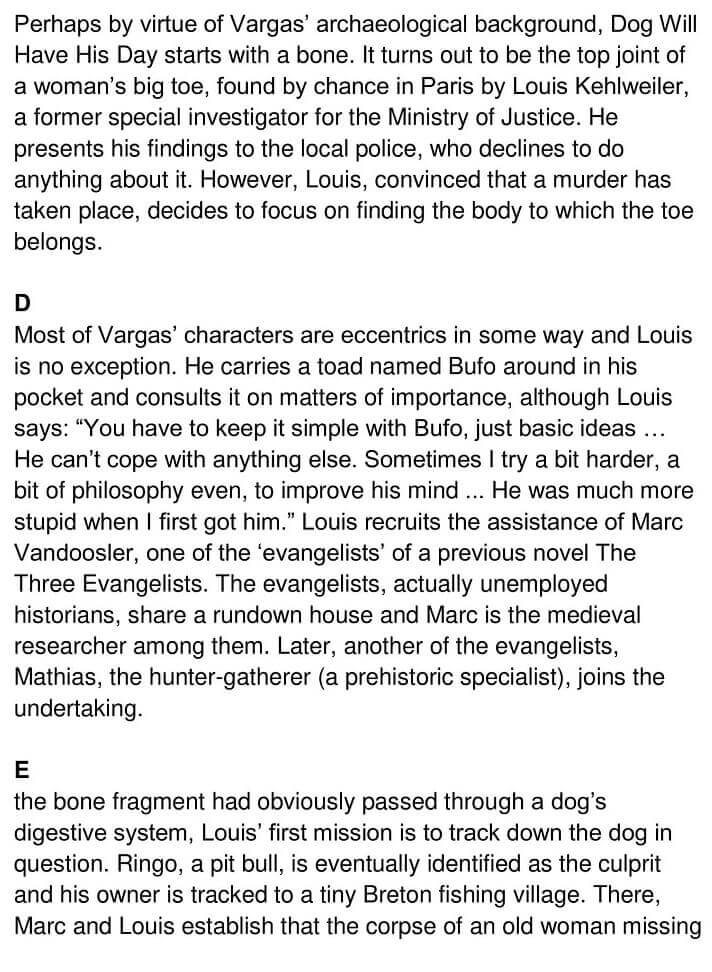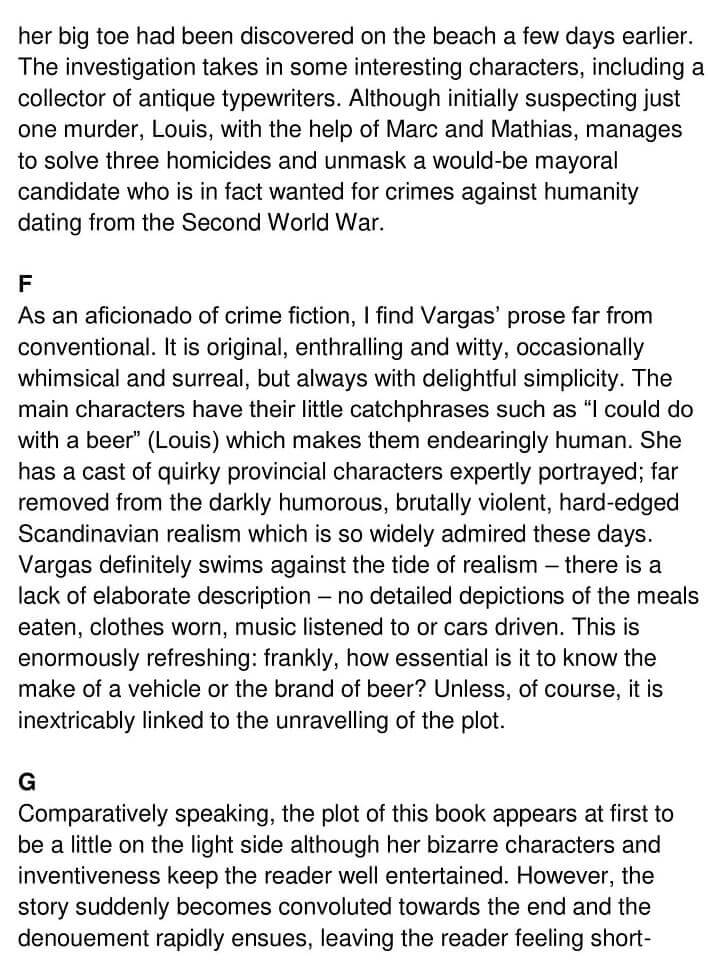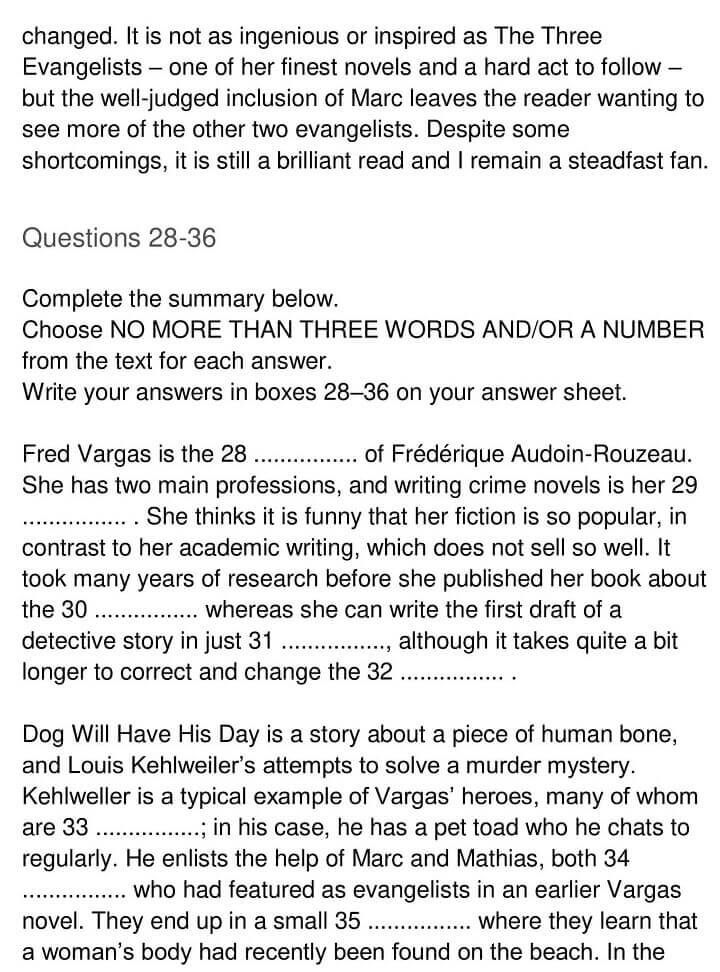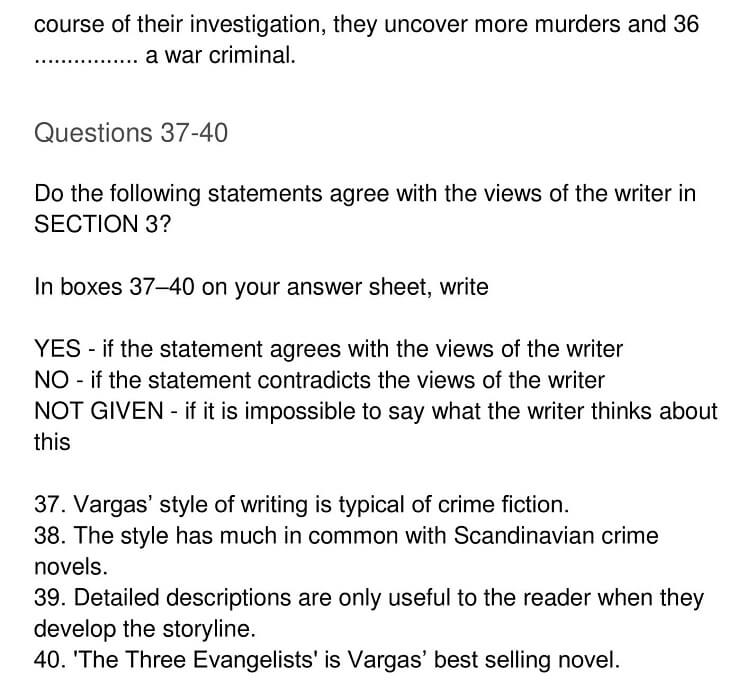 Answers
The answers with explanations are given below
| Question Number | Answers | Keywords | Location of Keywords |
| --- | --- | --- | --- |
| 28. | nom de plume | French woman, adopted, Ava Gardner character | Paragraph A, Lines 3-5 |
| 29. | hobby | Little mystified by her success, just a hobby  | Paragraph B, Lines 3-4 |
| 30. | (bubonic) plague | after seven years of intensive work, real vector of the plague" | Paragraph B, Lines 7-8 |
| 31. | 3 weeks | Wrote each of her novels, three weeks flat | Paragraph B, Lines 9-10 |
| 32. | prose | ensuing months, polish and tidy | Paragraph B, Last line |
| 33. | eccentrics | Most of Vargas' characters, Louis is no exception | Paragraph D, First 2 lines |
| 34. | (unemployed) historians | The evangelists, actually unemployed, share a rundown house | Paragraph D, Lines 9-10 |
| 35. | (Breton) fishing village | Identified as the culprit, owner is tracked  | Paragraph E, Lines 3-4 |
| 36. | unmask | Would-be mayoral candidate, crimes against humanity  | Paragraph E, Last 2 lines |
| 37. | No | prose far from conventional, original, enthralling and witty | Paragraph F, First 3 lines |
| 38. | No | Far removed from the, Scandinavian realism, swims against the tide of realism | Paragraph F, Lines 6-9 |
| 39. | Yes | No detailed depictions, enormously refreshing, it is inextricably linked to the unravelling of the plot. | Paragraph F, Last 4 lines |
| 40. | Not Given | Not Given | Not Given |
Check More IELTS Reading Answers
Also check :