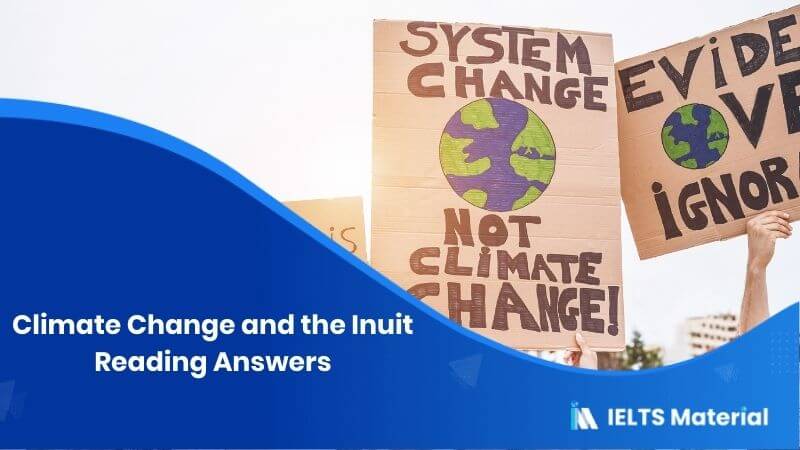 Climate Change and the Inuit Reading Answers
The Academic passage 'Climate Change and Inuit' is a reading passage that appeared in an IELTS Test. Read the passage below and answer questions 27-40. Beyond the questions, you will find the answers along with the location of the answers in the passage and the keywords that help you find out the answers.
Climate Change and the Inuit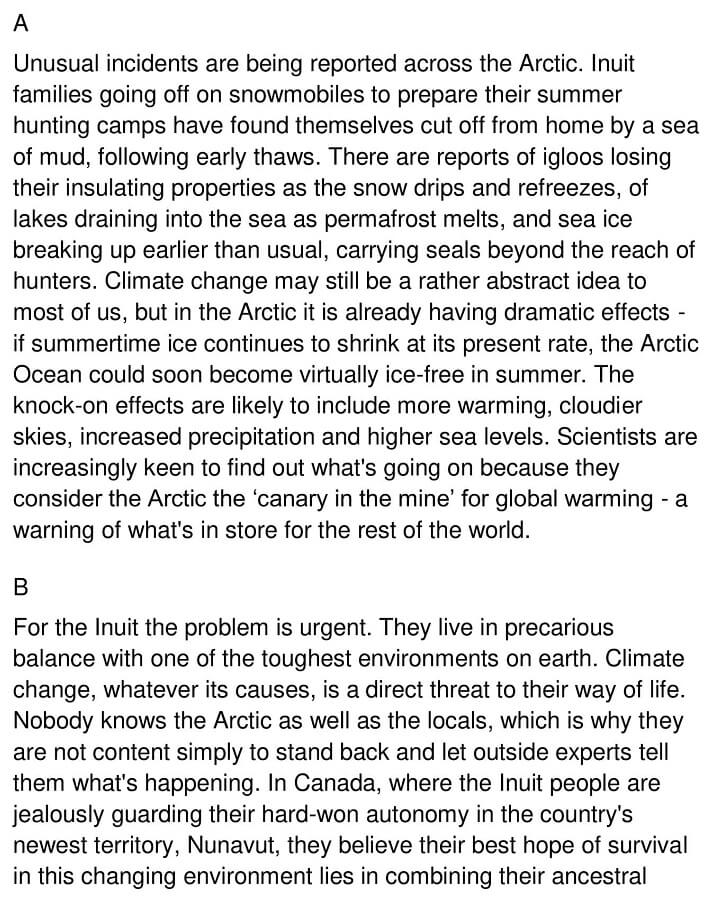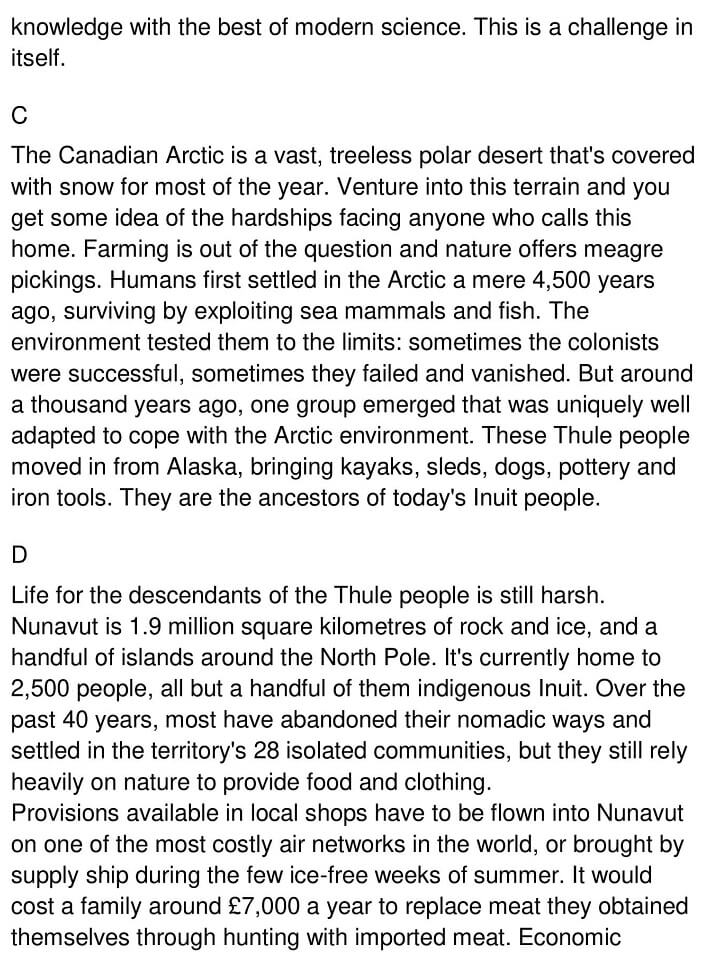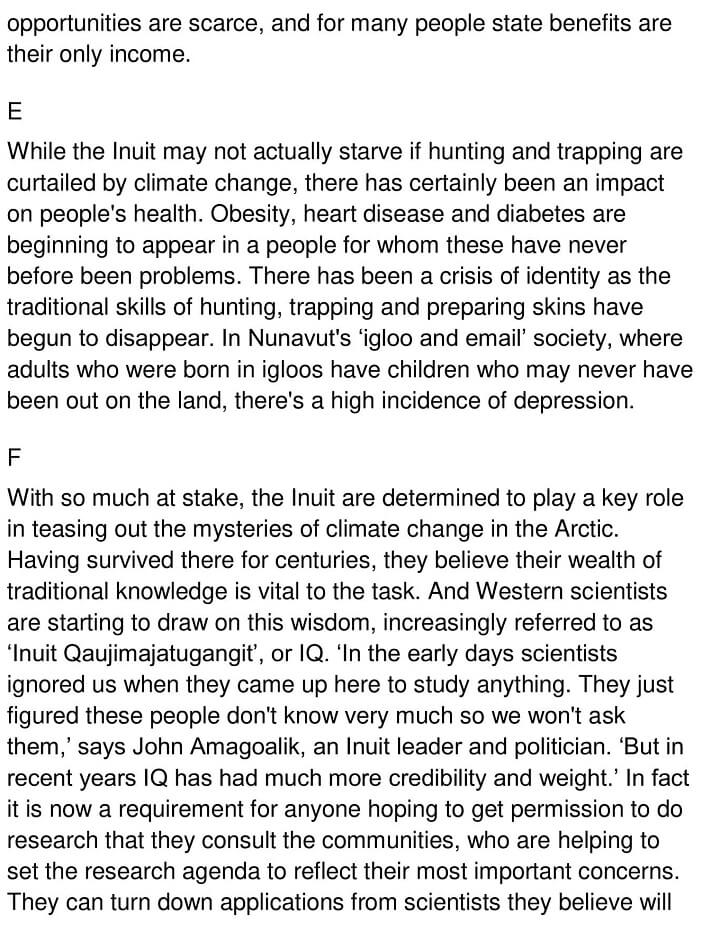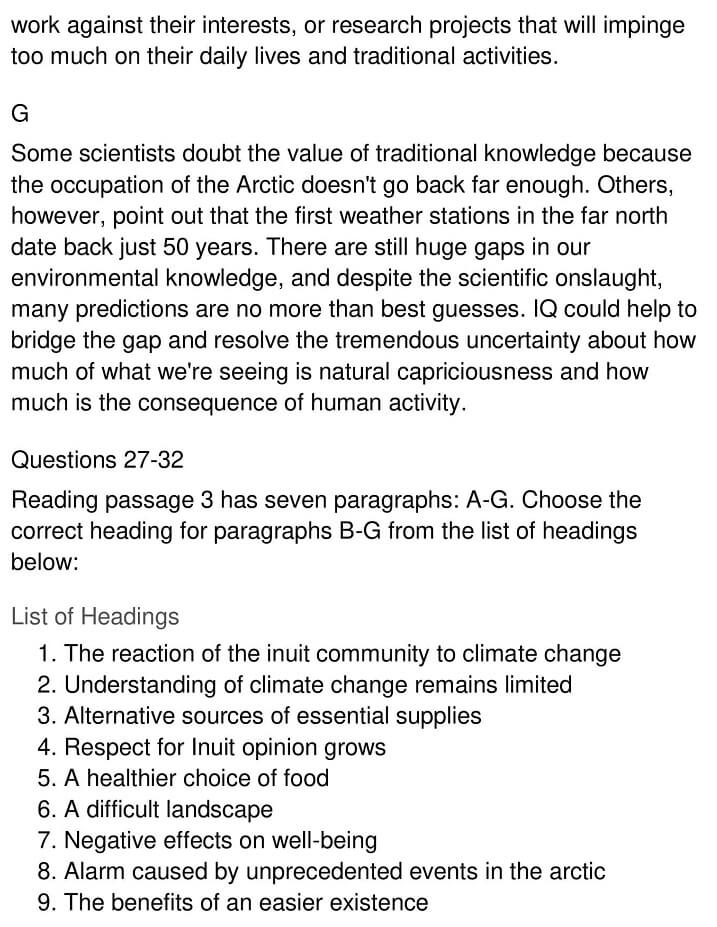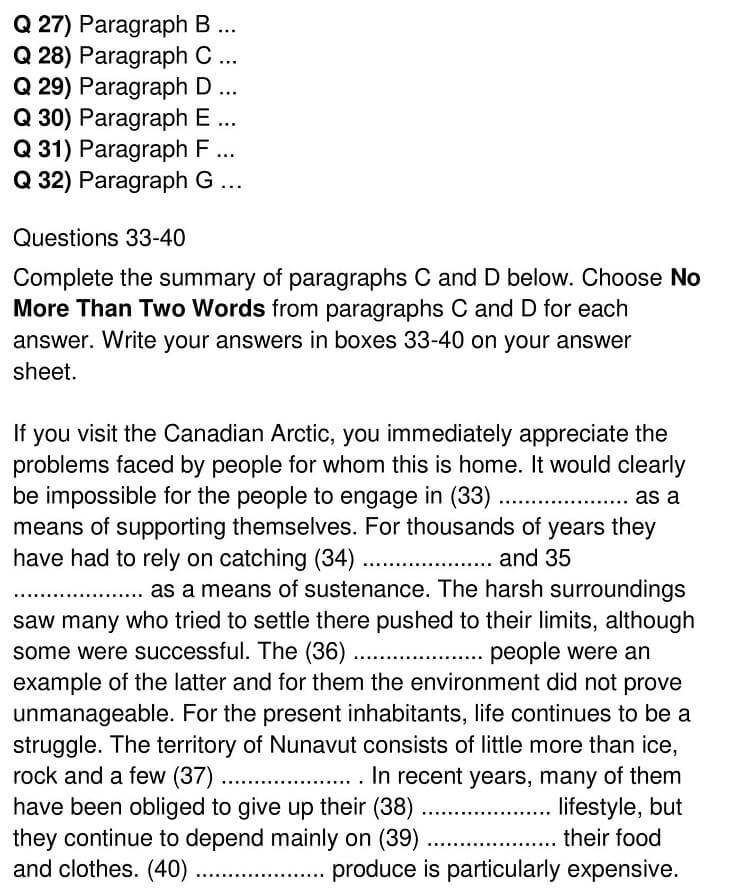 Answers
Unlock Answers
The answers for questions 27-40 are given below along with their explanations.
| | | | |
| --- | --- | --- | --- |
| Question Number | Answer | Keyword | Location of keywords |
| 27 | 1. | They are not content, they believe, ancestral knowledge, modern science | Paragraph B |
| 28 | 6. | Harsh and challenging landscape, vast treeless polar desert | Paragraph C |
| 29 | 3. | Provisions, imported meat, costly air networks | Paragraph D |
| 30 | 7. | hunting , trapping, impact, people's health | Paragraph E |
| 31 | 4. | Determined, key role, mysteries, arctic, wisdom | Paragraph F |
| 32 | 2. | Date back, 50 years, huge gaps, best guesses | Paragraph G |
| 33 | farming | Farming, out of the question | Paragraph C; line 3 |
| 34 | sea mammals | Survived by exploiting sea mammals and fish | Paragraph C; line 4 |
| 35 | fish | Survived by exploiting sea mammals and fish | Paragraph C; line 4 |
| 36 | Thule | Well adapted to cope with the Arctic environment. Thule people, Alaska | Paragraph C; line 6 |
| 37 | islands | Nunavut, rock, ice, islands, North Pole. | Paragraph D; lines 1-2 |
| 38 | nomadic | 40 years, abandoned nomadic ways, settled, 28 isolated communities. | Paragraph D; lines 3-4 |
| 39 | nature | Still rely, nature, food and clothing | Paragraph D; line 5 |
| 40 | imported | Cost a family, $7000/year, imported meat | Paragraph D; lines 7-9 |
Also check :