Dino Discoveries – IELTS Reading Answers
Justin,
Updated On


Limited-Time Offer : Access a FREE 10-Day IELTS Study Plan!
The Academic passage 'Dino Discoveries' is a reading passage that appeared in an IELTS Test.
Ideally, you should not spend more than 20 minutes on a passage. Let's see how easy this passage is for you and if you're able to make it in 20 minutes. If not, try more IELTS reading practice tests from IELTSMaterial.com
Dino Discoveries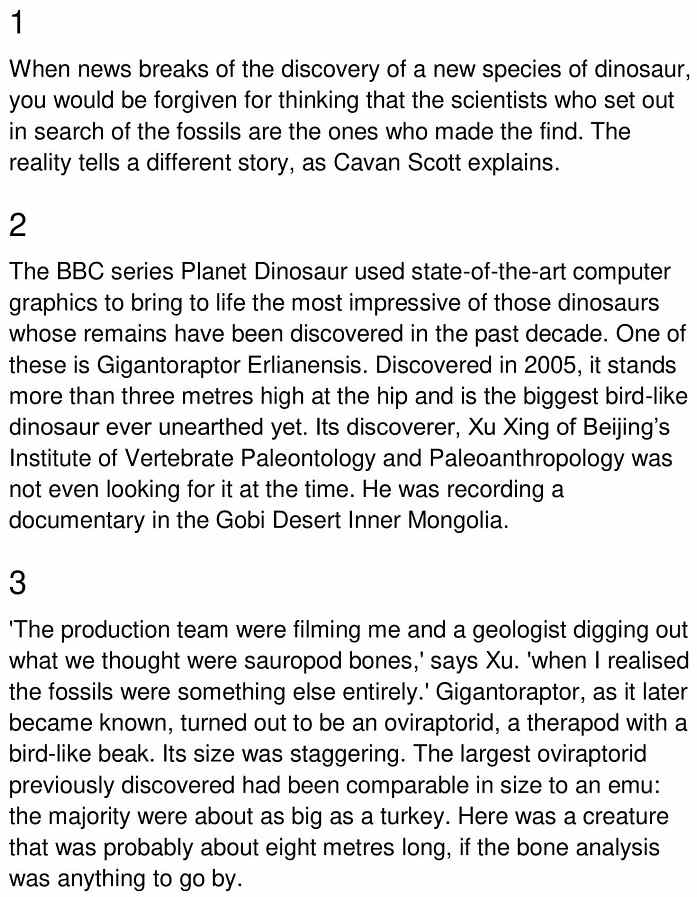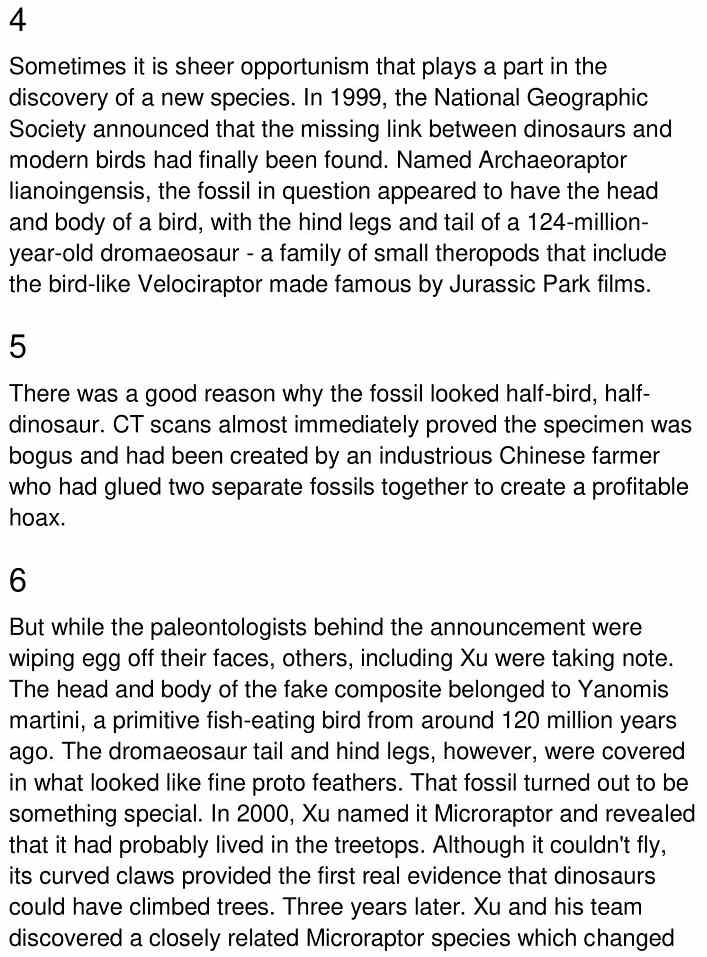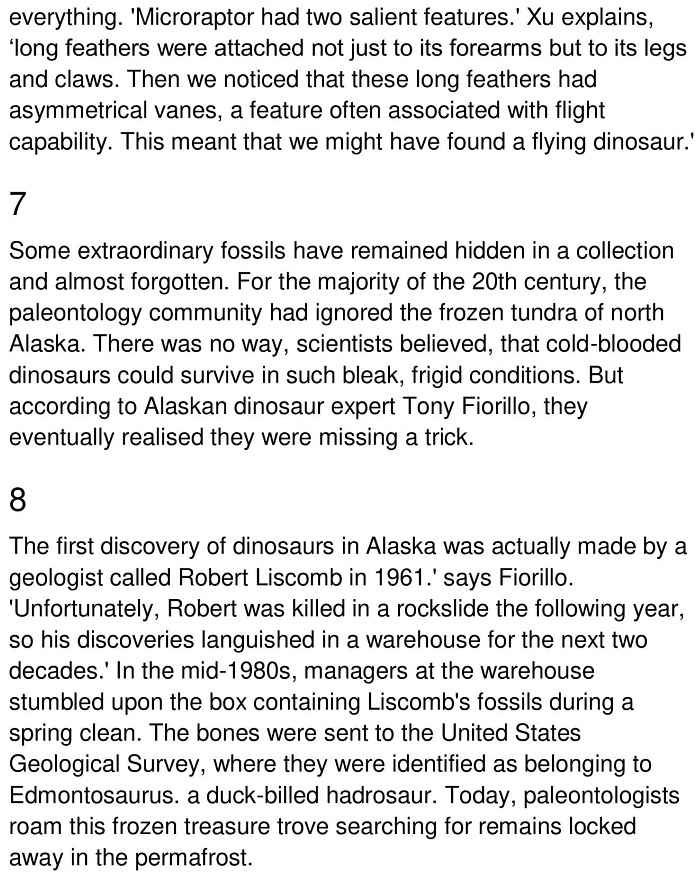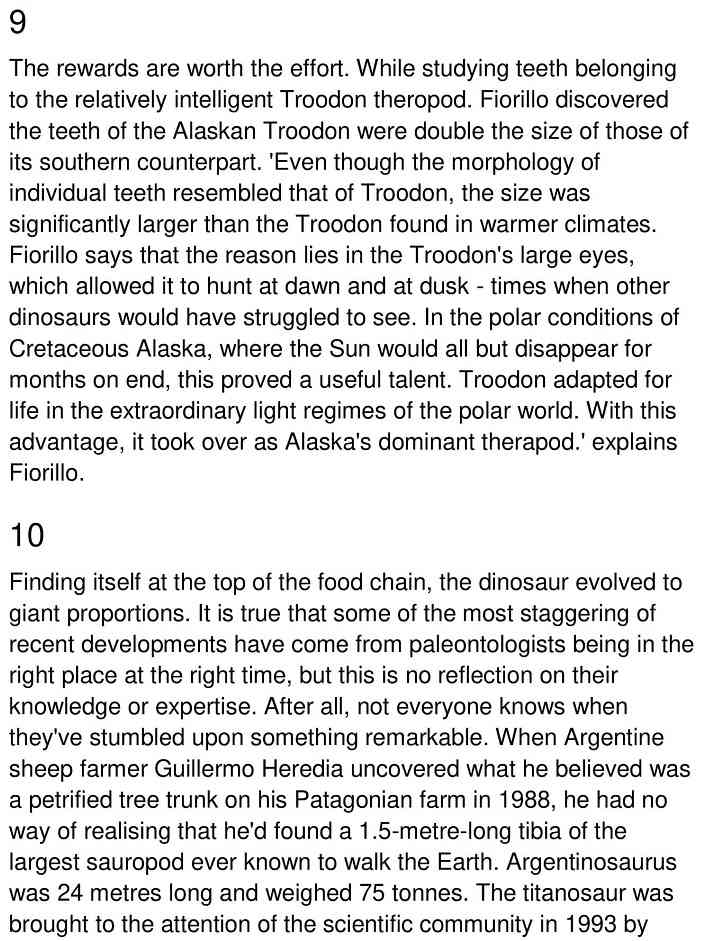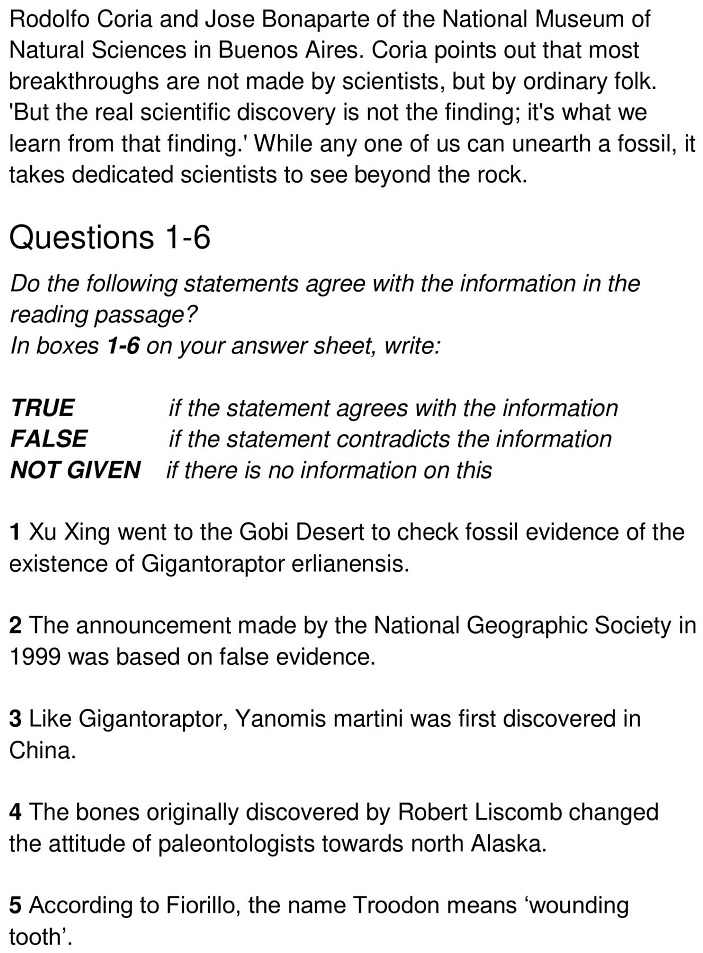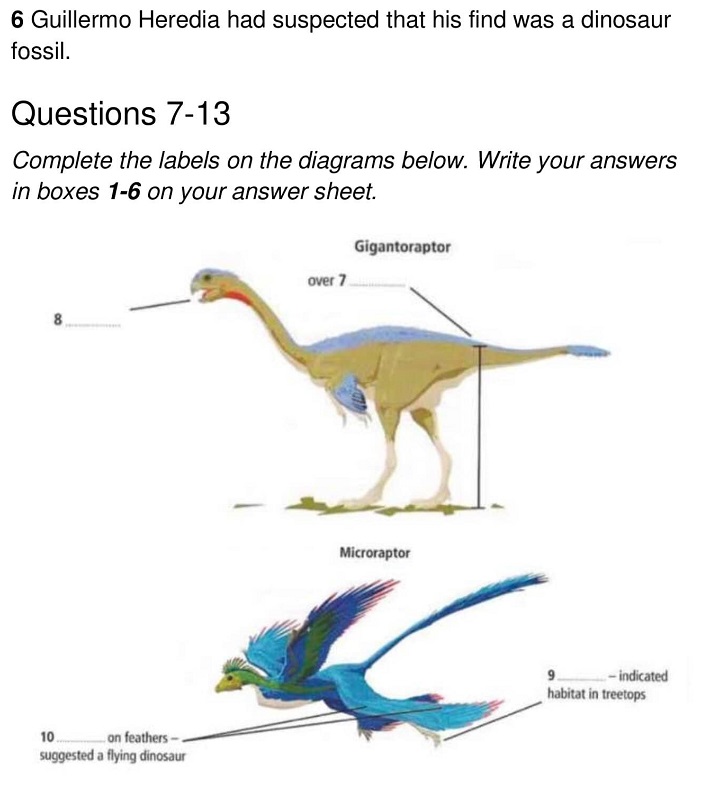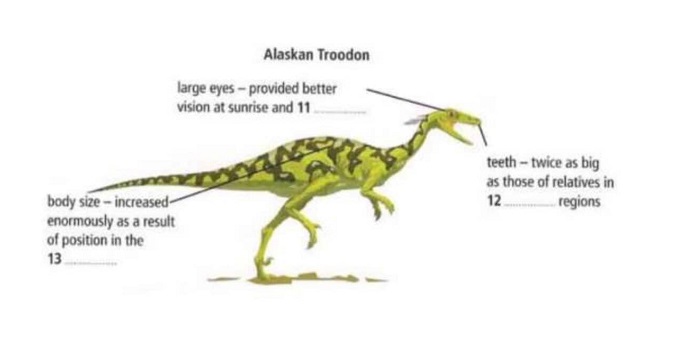 Answers
The answers to questions 1-13 are given below along with their explanations.
| Question Number | Answer | Keywords | Locations of Keywords |
| --- | --- | --- | --- |
| 1 | FALSE | recording,  documentary, Gobi Desert  | Para 2, last line |
| 2 | TRUE | proved the specimen was bogus  | Para 5, line 2 |
| 3 | NOT GIVEN | | |
| | | | |
| --- | --- | --- | --- |
| 4 | TRUE | 20th century, palaeontology community, ignored, frozen tundra, north Alaska | Para 7, lines 2-3 |
| 5 | NOT GIVEN | | |
| 6 | FALSE | in 1988, he had no way of realising  | Para 10, line 6 |
| 7 | three metres | it stands more than three metres high | Para 2, lines 3-4 |
| 8 | bird-like beak | therapod with a bird-like beak | Para 3, lines 3-4 |
| 9 | curved claws | Although it couldn't fly, its curved claws  | Para 6, line 6 |
| 10 | asymmetrical vanes | these long feathers,  asymmetrical vanes | Para 6, line 10 |
| 11 | dusk | allowed it to hunt at dawn and at dusk  | Para 9, lines 5-6 |
| 12 | warmer | larger than, Troodon, warmer climates | Para 9, line 4 |
| 13 | food chain | Finding itself, top of the food chain, the dinosaur evolved to giant proportions | Para 10, line 1 |
Check More IELTS Reading Answers
Also check :