IELTS Accommodation Vocabulary : Useful Phrases & Expression in IELTS Speaking
Courtney Miller,
Updated On
Your vocabulary level has a significant impact on your IELTS score. If you want to apply to better universities with outstanding high marks, you must have a good vocabulary. You may develop your English vocabulary as well with effective study techniques and resources.
In the IELTS Speaking test, it is highly likely that IELTS examiner will ask you to talk about the place you live or would like to live in. In today's post, I will group a great number of phrases and collocations about Accommodation, into one single post to help you find it much easier when it comes to speaking about home and renting a home.
Benefits and Drawbacks of Owning your Home
Benefits
Your privacy would be protected
Example: Owning a home can allow the owner to protect their privacy. For instance, if you live with a roommate who always makes noise, you will find it difficult to focus on your work.
You can take pride in your ownership
Example: People who own their home can take pride in their ownership.
Drawbacks
You have to be responsible for maintenance costs
Example: When you live in your home, you will have to be responsible for maintenance costs.
You have to make a long-term commitment
Example: When buying a house, people will be required to make a long-term commitment.
Common Phrases and Idioms for IELTS Speaking Topic: Accommodation
1. Apartment block: a large building made up of small units of apartments
Example: In a big city, people usually chose to live in apartment blocks.
2. Rented accommodation: property owned by someone else and for which a person pays a fixed amount to live in
Example: People who do not have enough money to buy a house normally live in rented accommodations.
IELTS Actual Test Questions (February-March 2023)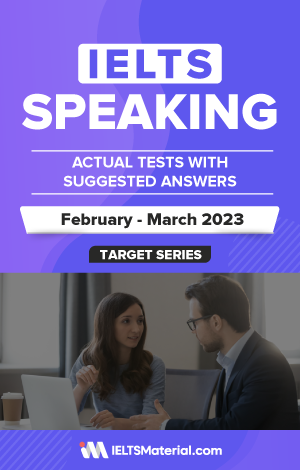 4.8 of 5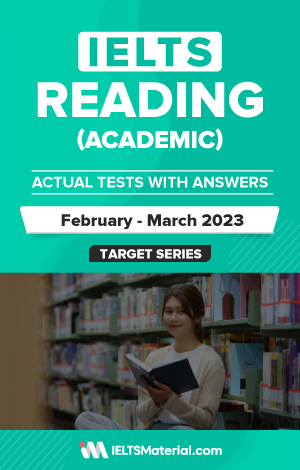 4.6 of 5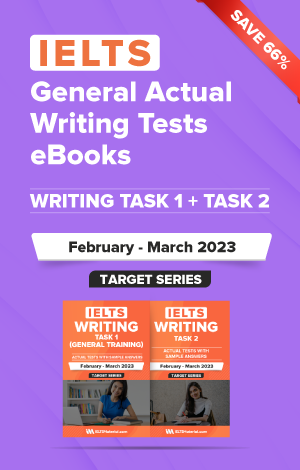 4.8 of 5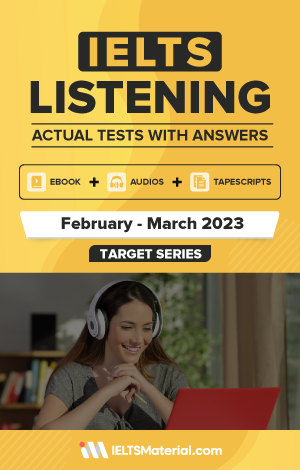 4.8 of 5
3. To own your own home: to have bought the property you lived in
Example: It has been my dream to own my own home in a building complex before I'm turning 25.
4. Dream home: a home you regard as perfect
Example: My dream home should have two balconies, where I can experience the city's view with my family.
5. Back garden: a garden at the rear of the house
Example: A ideal house should have a back garden, then people who live in can get closer to nature every time.
6. Spacious room: a large room
Example: Their new apartment has five spacious rooms, which is comfortable for them to live in
7. To take out a mortgage: to borrow a large amount of money, paid pack over several years, to buy a house
Example: The house that she was interested in is really expensive, then She had to take out a mortgage.
8. To do up a property: to repair an old building
Example: One of my favourite thing is doing up an old property, each time I do this, I feel a sense of satisfaction.
9. To pay rent in advance: weekly or monthly rent paid at the beginning of the week or month
Example: Generally, rented accommodation requires that people who hire a house need to pay rent in advance.
10. Permanent address: a fixed address
Example: I need you to provide me with a permanent address, so I could make contact with you when is needed.
11. To get on the property ladder: to buy a property with the aim of buying another bigger or more expensive one later in life
Example: when I'm turning 25, I would like to settle down and get on the property ladder.
12. Mod cons: technology at home that makes jobs easier such as a washing machine, dishwasher
Example: The house is equipped with mod cons, which can make people'lives more comfortable.
13. To live on campus: to live on the university or college grounds
Example: I prefer living on campus because I could have the chance to make a lot of new friends there.
14. To move into: to begin to live in a property
Example: I starting to move into the new house on 28th September.
15. The suburbs: a residential area on the edge of tows or cities
Example: In the modern world, many people prefer to live in the suburbs, because the environment is much fresher.
Practice
IELTS Speaking Part 1
Do you live in a house or an apartment?
At the moment, I am living in my parent's house, but in future, I'll be moving to University, and live on campus in a double room.
What kind of accommodation do most people live in your city?
It depends on where they live. For instance, people who live in rural areas usually live in houses while those who inhabit in urban areas would stay in apartments because there is not enough place for building houses.
IELTS Speaking Part 2
Describe a house or an apartment that you would like to live in.
You should say:
What kind of accommodation it would be
where it would be
who would live there with you
and why you would enjoy living in this place
Sample Answer
Since I was a young boy, I have always dreamed of my future home. Today I would like to share with you about the ideal place that I would love to live in. It seems to me that the urban environment is perfectly suitable for my personality and my needs, and living in an apartment block in a metropolitan is the best choice for me.
Owning my own home means that I could do whatever I like, I have constantly wanted to make my dreamed apartment come true as soon as possible. Over there I would live with my future family which would consist of my two children, my wife and me. The apartment will be in a high floor such as the 15th or above, and of course, my place will have to be spacious, which could be about 200 square meters that means my kids could have enough space to play. There might be a living room, a kitchen, three bedrooms and one balcony. My ideal apartment should be equipped with mod cons, so when it comes to cleaning the house, we will find it easier.
Also, I would put tables and chairs out in my balcony so I could sit in, have a cup of tea with my wife and experience the city's view. This I believe will be a memorable memory for my beloved family.
IELTS Speaking Part 3
Is it better to own your own home or to rent?
I would go for rented accommodation because of its potential advantages. The first benefit is that people who rent a house will not need to take out a mortgage and just pay rent in advance, which normally costs them a small amount of money. Another benefit is this house will not be their permanent address, which means they can move to anywhere they like.
What are some of the pleasures involved in making a home for yourself?
The important thing is they can enjoy finding their own home, then another thing is owning their own home, which means that they could do whatever they like. For example, by doing up their property, they can organize and decorate their house in a way that suits their expectation.
Contextual speaking and well-phrased sentences are two of the most quintessential requirements for IELTS. In our
IELTS online classes
, we ensure that you get well versed with all the requirements and have a thorough preparation.
Also check :