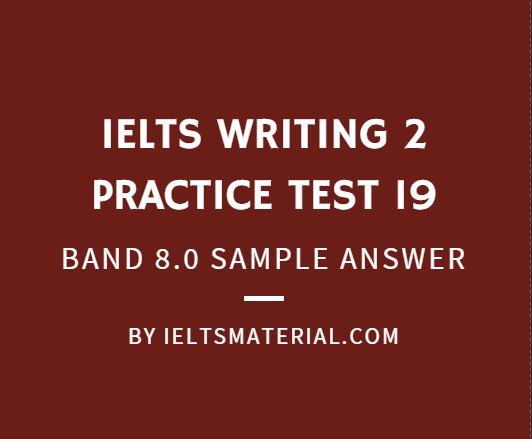 IELTS Writing 2 Practice Test 19 + Band 8.0 Sample Answer
IELTS Writing 2 Practice Test 19
The high sales of popular consumer goods reflect the power of advertising but not the real need of the society where such products are sold. Do you agree or disagree?
Band 8.0 Sample Answer
Advertising is well – known as a method of promotion. It is a method used by corporations to introduce their products and services to the market, attract the eye of consumers and increase sales. Critics of advertising argue that this is the only way of increasing sales of some products, inducing consumers to purchase what they do not need in their daily lives. From my personal perspective, this contention is self – evident.
Advertisement conquers the audience mainly by sending them the message they are unaware of specific brands or products. And this can lead to a situation where the customers make wrong decisions to purchase the things they do not need. The advertisements related to medicine, dietary supplement and other life-enhancing products provide a typical example. Targeting the buyers who are worried about health, advertisers have sought to encourage them to think that they are threatened by such problems like malnutrition or dysfunctioning of any of their body parts. Due to lack of knowledge in this field, the audience will rush to purchase the advertised products. Such cases are ever-present.
Advertising also works to create a best – seller image for a newly – marketed product. The audiences are tempted to buy it in the hope that they can become participants of a fad. It is not uncommon that cell phone users replace their phones every year, although the phone they have abandoned is still in usable conditions. They might not need to make purchases frequently, but advertising spurs them to do so. Advertisers too, often misuse the power of advertising.
In conclusion, people should stay alert to the influence, advertisements have on their decision-making process. As indicated above, advertising usually has twisted information about what products contain, or how a product is flavoured, thereby driving people to make insensible decisions.
Also check :