The CT Scanner – IELTS Reading Answers
Justin,
Updated On
The Academic passage 'The CT Scanner' is a reading passage that appeared in an IELTS Test. 
Ideally, you should not spend more than 20 minutes on a passage. Let's see how easy this passage is for you and if you're able to make it in 20 minutes. If not, try more IELTS reading practice tests from IELTSMaterial.com
The CT Scanner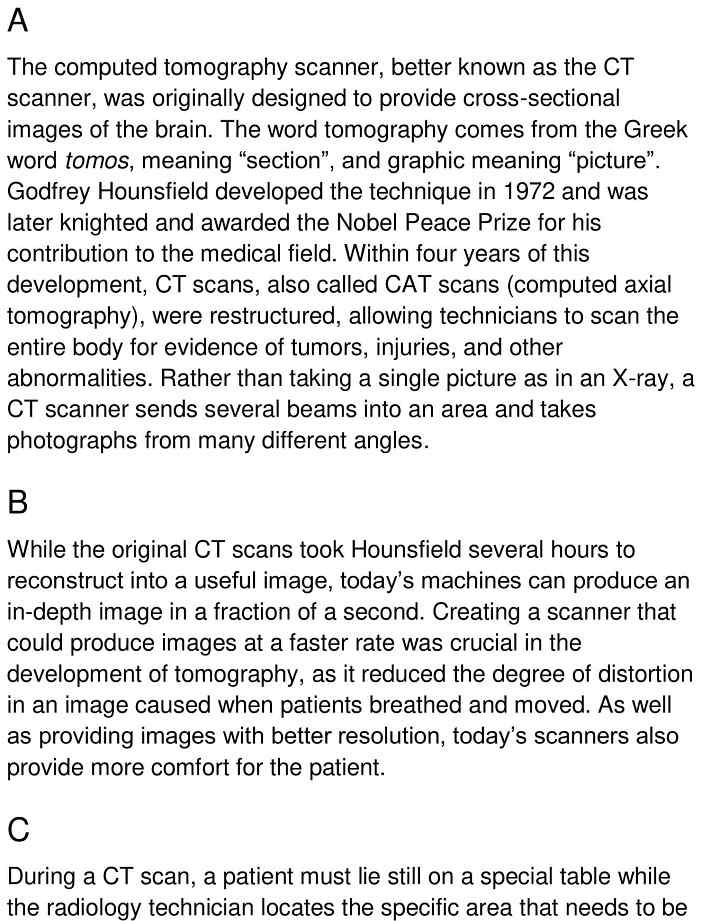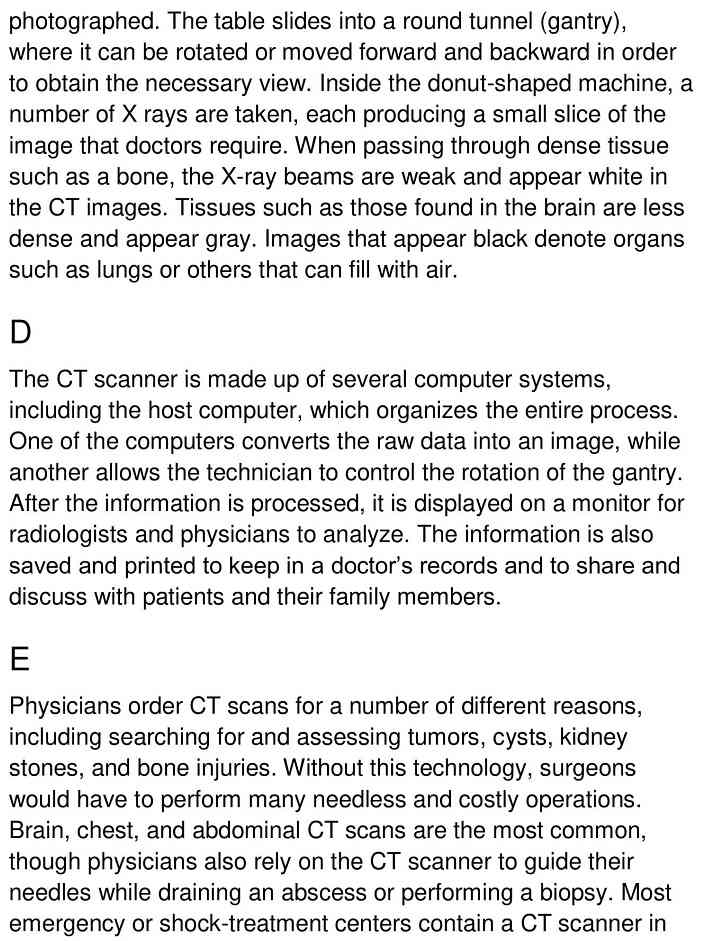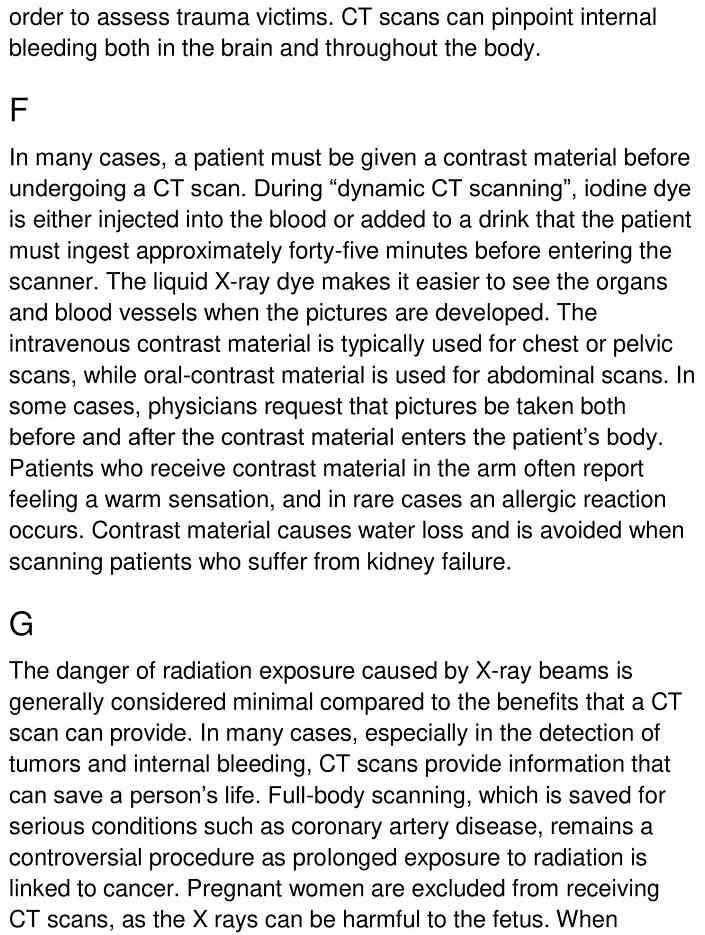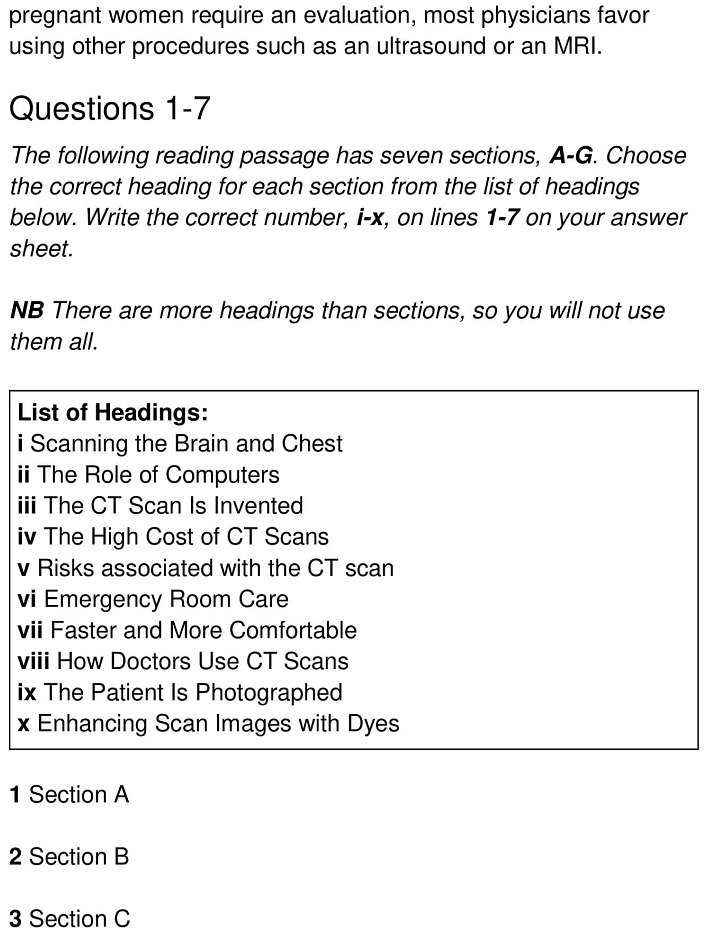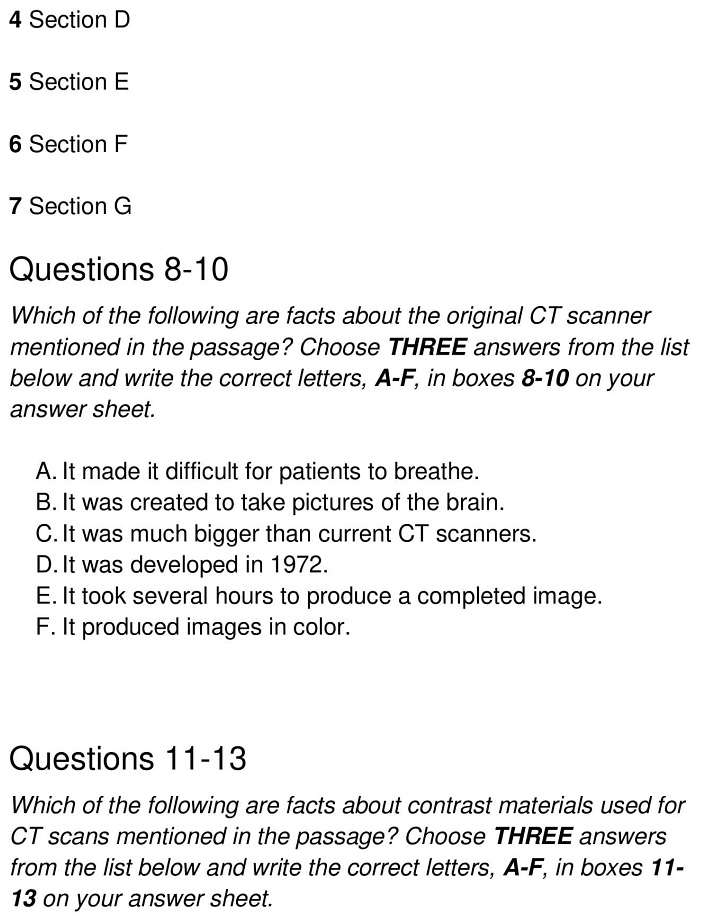 Answers
Unlock Answer
Signup/Login and get access to the answers
The answers to questions 1-13 are given below along with their explanations.
| Question Number | Answer | Keywords | Locations of Keywords |
| --- | --- | --- | --- |
| 1 | iii | Godfrey Hounsfield developed the technique  | Section A, lines 3-4 |
| 2 | vii | – | Entire Section B |
| 3 | viii | – | Entire Section C |
| 4 | ii | CT scanner, made, of several computer systems | Section D, line 1 |
| 5 | i | Brain, chest, scans, most common | Section E, lines 3-4 |
| 6 | x | liquid X-ray dye makes it easier see, organs, blood vessels  | Section F, line 4 |
| 7 | v | danger, radiation exposure, X-ray beams  | Section G, line 1 |
| 8 | E | original CT scans, several hours, useful image | Section B, line 1 |
| 9 | D | developed the technique in 1972  | Section A, lines 3-4 |
| 10 | B | originally designed, cross-sectional images of the brain | Section A, first 2 lines |
| 11 | B | either injected into the blood  | Section F, line 2 |
| 12 | F | rare cases an allergic reaction  | Section F, lines 8-9 |
| 13 | D | often report feeling a warm sensation | Section F, line 8 |
Check More IELTS Reading Answers
Also check :