The Dams That Changed Australia IELTS Reading Answers
Janice Thompson,
Updated On
The Academic passage 'The Dams That Changed Australia' is a reading passage that appeared in an IELTS Test. Try to find the answers to get an idea of the difficulty level of the passages in the actual reading test.
Since questions get repeated in the IELTS exam, these passages are ideal for practice. If you want more practice, try taking an IELTS reading practice test.
The Dams That Changed Australia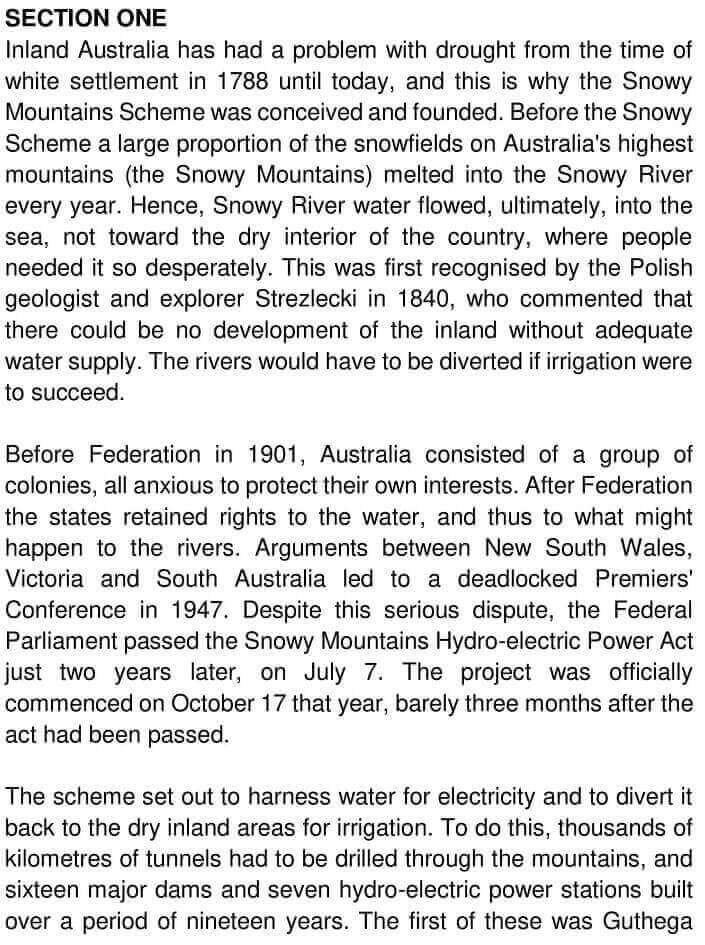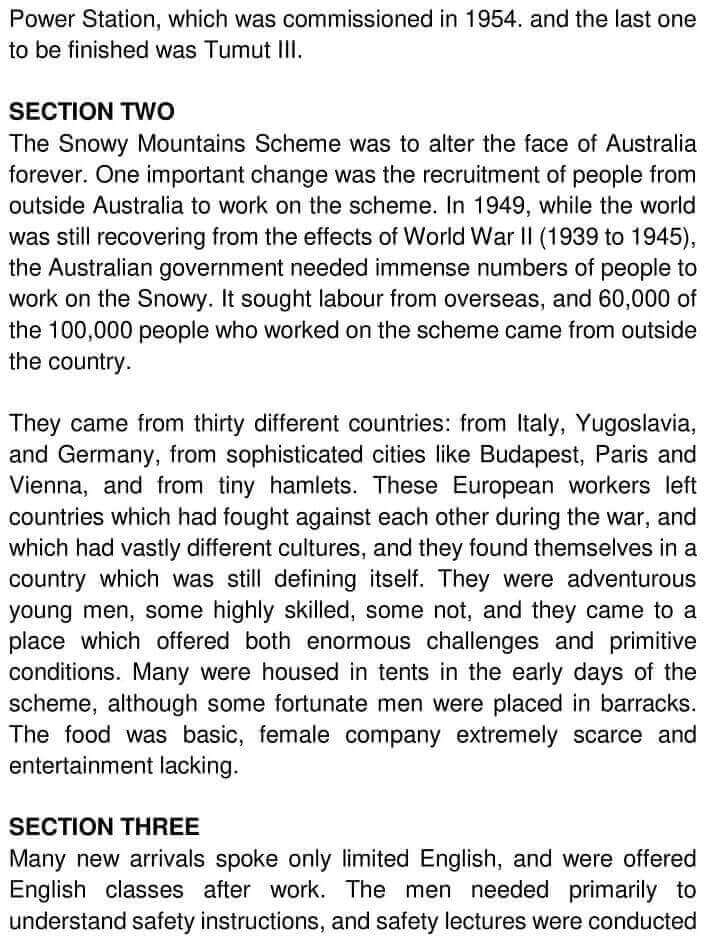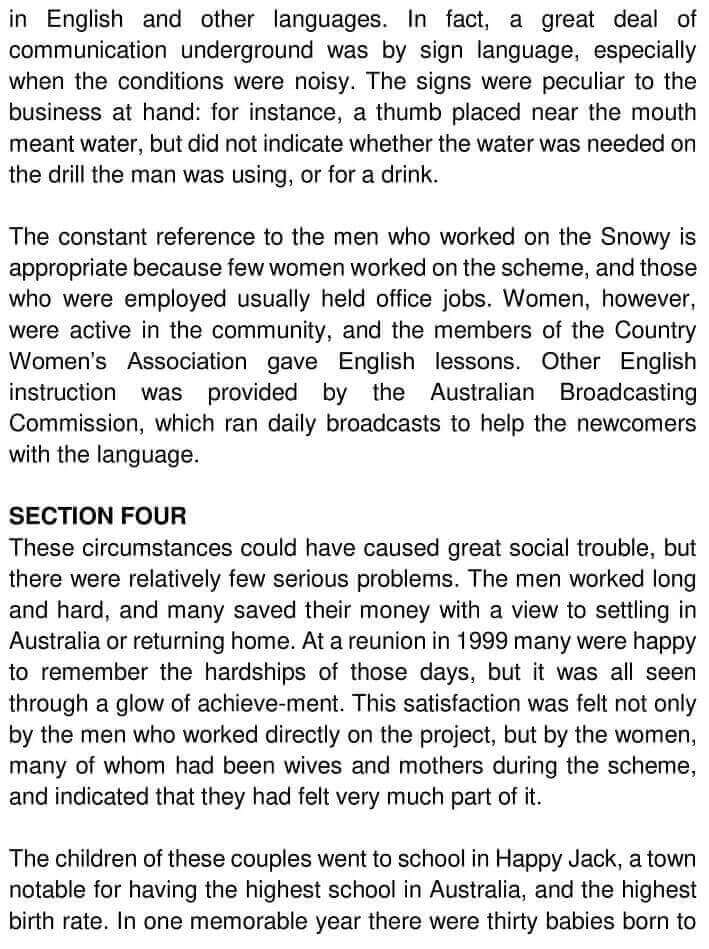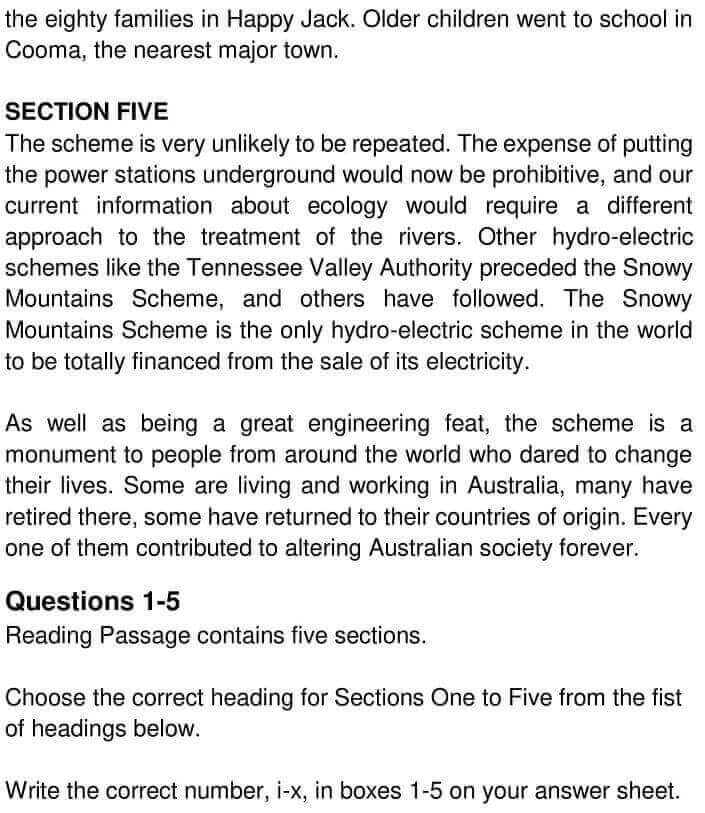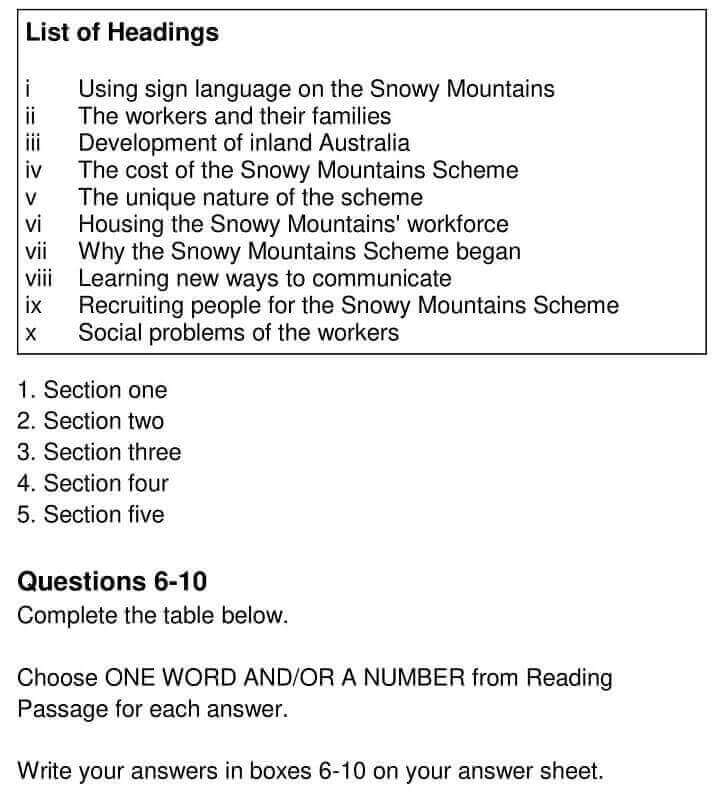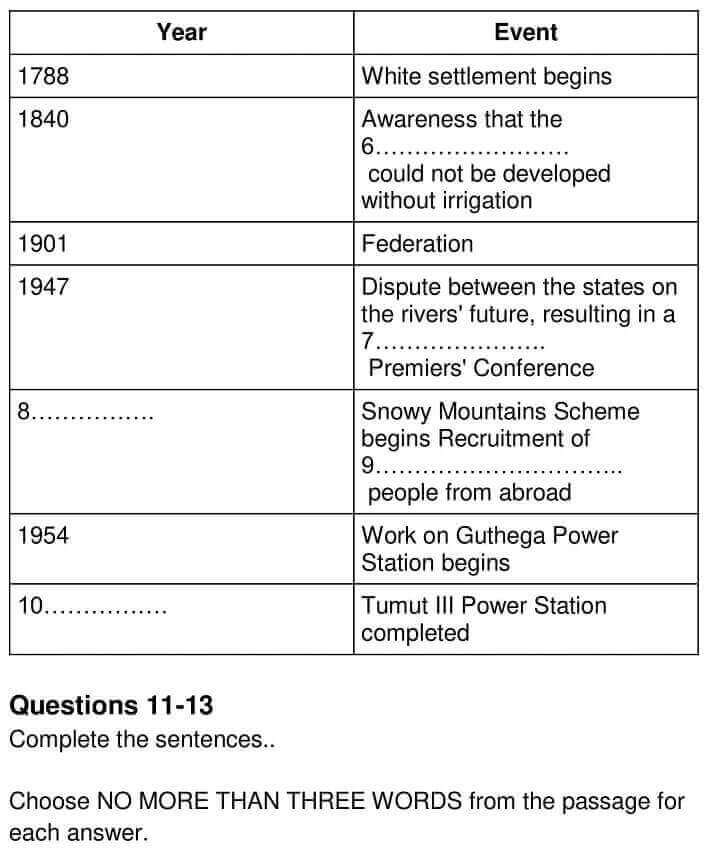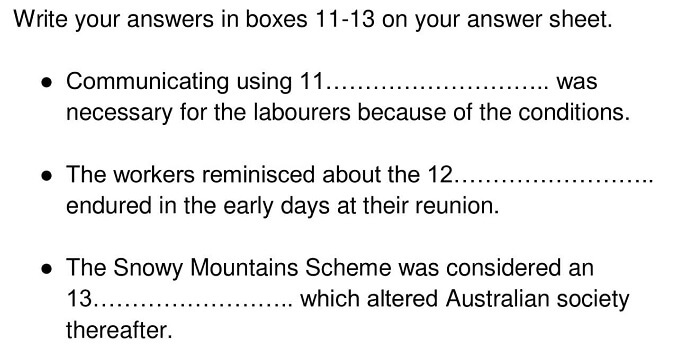 Answers
Question number 
Answer 
Keywords 
Location of keywords

1

vii

Inland Australia has had a problem with drought from the time of white settlement in 1788 until today, and this is why the Snowy Mountains Scheme was conceived and founded.

SECTION ONE;

First para,Line 1

2

ix

One important change was the recruitment of people from outside Australia to work on the scheme.

SECTION TWO;

First para,Line 2

3

viii

Many new arrivals spoke only limited English, and were offered English classes after work.

SECTION THREE;

First para,Line 1

4

ii

The men worked long and hard, and many saved their money with a view to settling in Australia or returning home.

SECTION FOUR;

First para, Line 2

5

v

The Snowy Mountains Scheme is the only hydro-electric scheme in the world to be totally financed from the sale of its electricity.

SECTION FIVE;

First para, Line 3

6

inland

The scheme set out to harness water for electricity and to divert it back to the dry inland areas for irrigation.

SECTION ONE;

Third para, Line 1

7

deadlocked

Arguments between New South Wales, Victoria and South Australia led to a deadlocked Premiers' Conference in 1947.

SECTION ONE;

Second para, Line 3

8

1949

In 1949, while the world was still recovering from the effects of World War II (1939 to 1945), the Australian government needed immense numbers of people to work on the Snowy.

SECTION TWO;

First para, Line 3

9

60,000

It sought labour from overseas, and 60,000 of the 100,000 people who worked on the scheme came from outside the country.

SECTION TWO;

First para, Line 4

10

1973

To do this, thousands of kilometres of tunnels had to be drilled through the mountains, and sixteen major dams and seven hydro-electric power stations built over a period of nineteen years. The first of these was Guthega Power Station, which was commissioned in 1954. and the last one to be finished was Tumut III.

SECTION ONE;

Third para, Lines 2 – 3

11

Sign language

In fact, a great deal of communication underground was by sign language, especially when the conditions were noisy.

SECTION THREE;

First para, Line 3

12

hardships

At a reunion in 1999 many were happy to remember the hardships of those days,

SECTION FOUR;

First para, Line 3

13

Engineering feat

As well as being a great engineering feat, the scheme is a monument to people from around the world who dared to change their lives.

SECTION FIVE;

Second Para, Line 1
Check More IELTS Reading Answers
Also check :