A New Ice Age – IELTS Reading Answers
Justin,
Updated On
The Academic passage 'A New Ice Age' is a reading passage that appeared in an IELTS Test.
Since questions get repeated in the IELTS exam, these passages are ideal for practice. If you want more practice, try taking an IELTS reading practice test.
A New Ice Age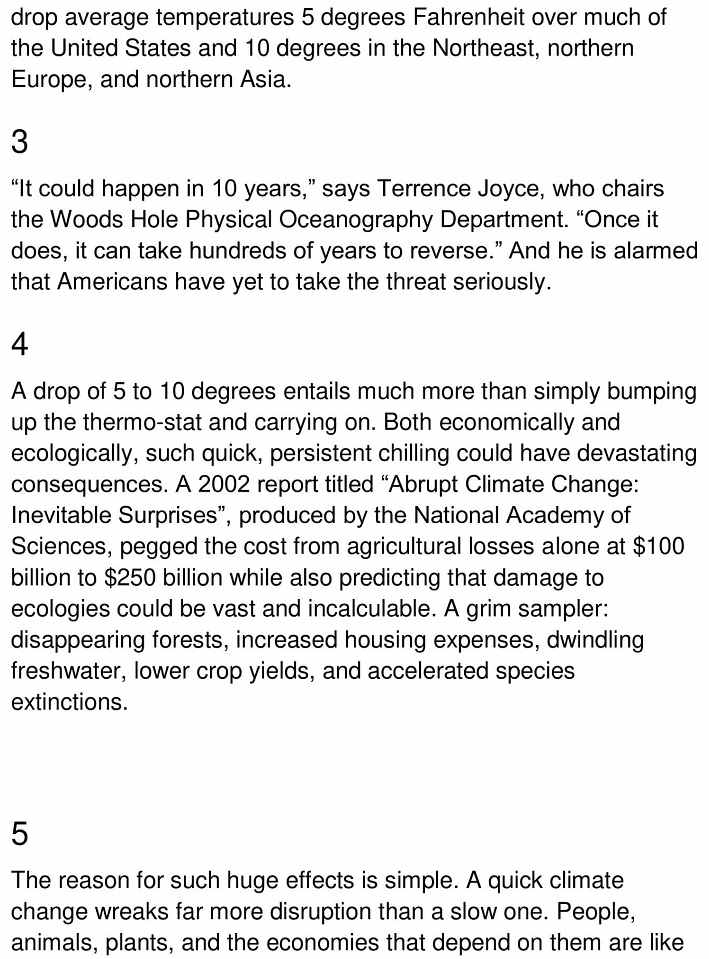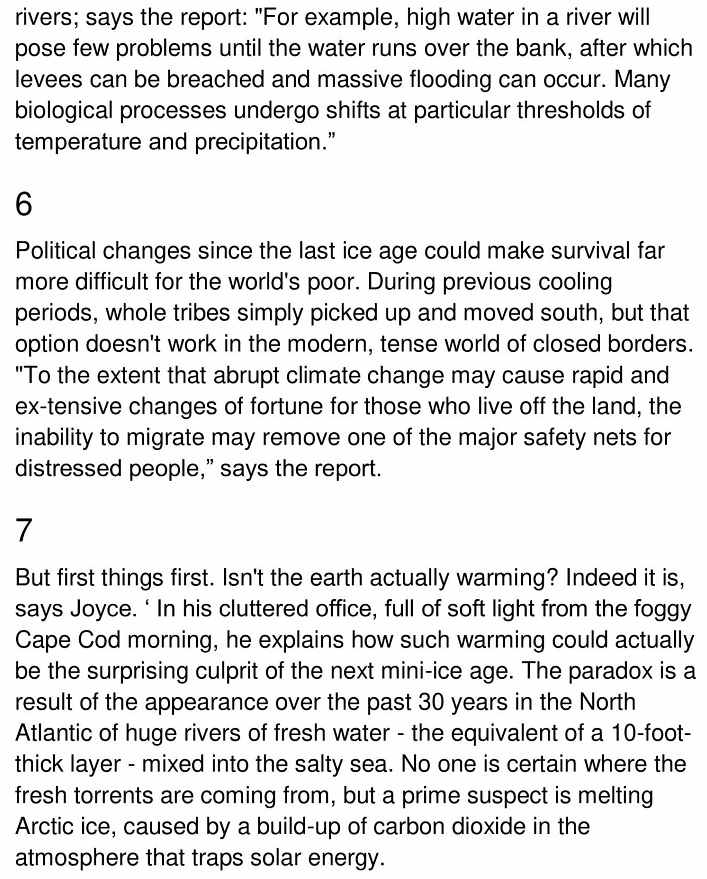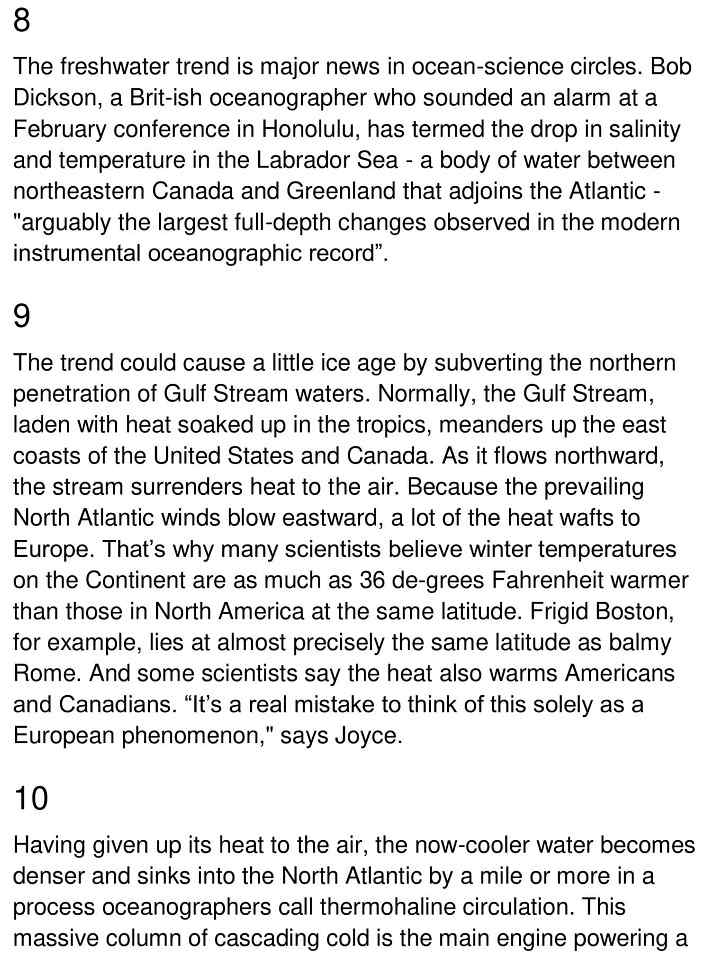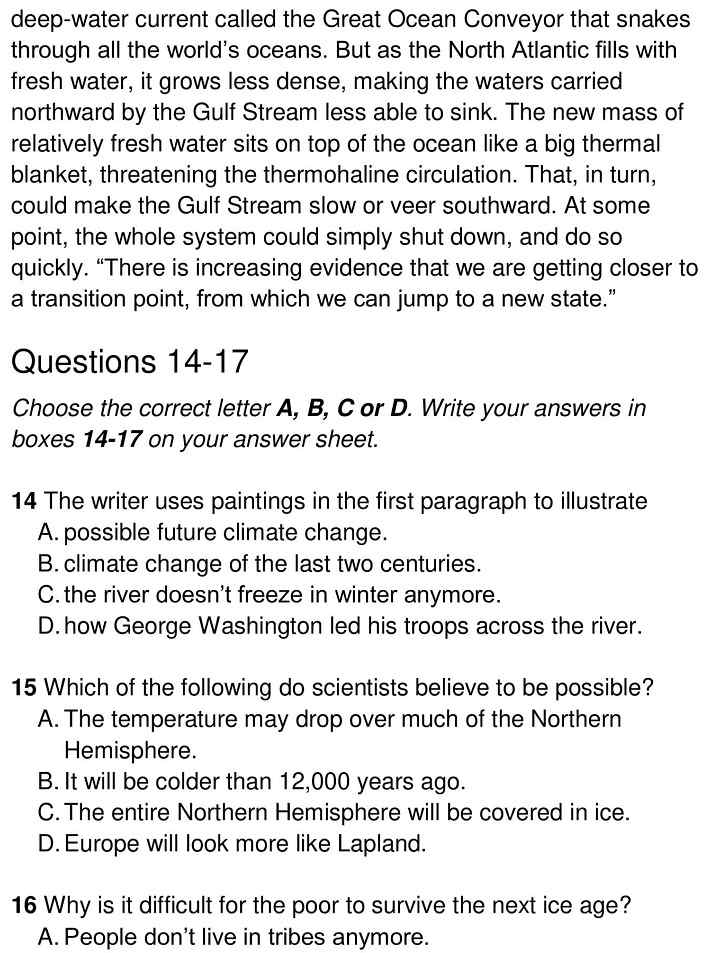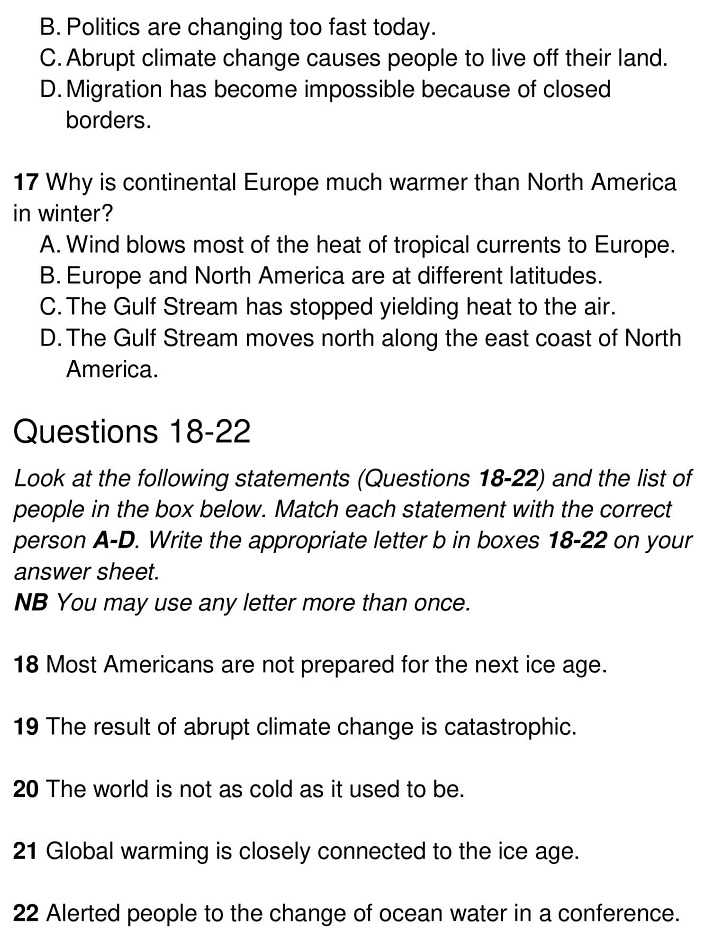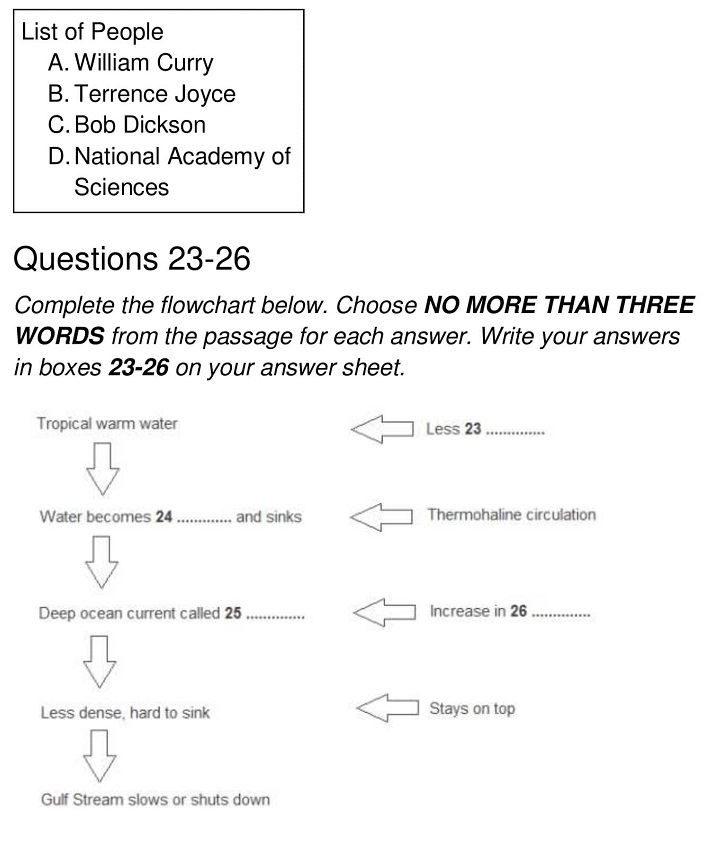 Answers
The answers to questions 14-26 are given below along with their explanations.
| Question Number | Answer | Keywords | Locations of Keywords |
| --- | --- | --- | --- |
| 14 | B | William Curry, climate scientist, not, art critic | Para 1, line 1 |
| 15 | A | scientists, conditions, ripe, another, cooldown | Para 2, line 7 |
| 16 | D | option doesn't work, closed borders | Para 6, lines 2-3 |
| 17 | A | North Atlantic winds blow eastward, heat wafts to Europe | Para 9, lines 4-5 |
| 18 | B | Americans have yet to take the threat seriously | Para 3, last line |
| 19 | D | quick climate change, more disruption, slow one | Para 5, first 2 lines |
| 20 | A | this kind of thing just doesn't happen anymore | Para 1, last line |
| 21 | B | warming, culprit, next mini-ice age | Para 7, lines 2-3 |
| 22 | C | largest full-depth changes, instrumental oceanographic record | Para 8, last 2 lines |
| 23 | heat | Having given up, heat  | Para 10, line 1 |
| 24 | denser | water becomes denser  | Para 10, line 1 |
| 25 | Great ocean conveyor | deep-water, Great Ocean Conveyor | Para 10, lines 3-4 |
| 26 | freshwater | North Atlantic fills with fresh water | Paraa 10, lines 4-5 |
Check More IELTS Reading Answers
Also check :