Learning by Examples – IELTS Reading Answers
Justin,
Updated On


Limited-Time Offer : Access a FREE 10-Day IELTS Study Plan!
The Academic passage 'Learning by Examples' is a reading passage that appeared in an IELTS Test.
Since questions get repeated in the IELTS exam, these passages are ideal for practice. If you want more practice, try taking an IELTS reading practice test.
Learning by Examples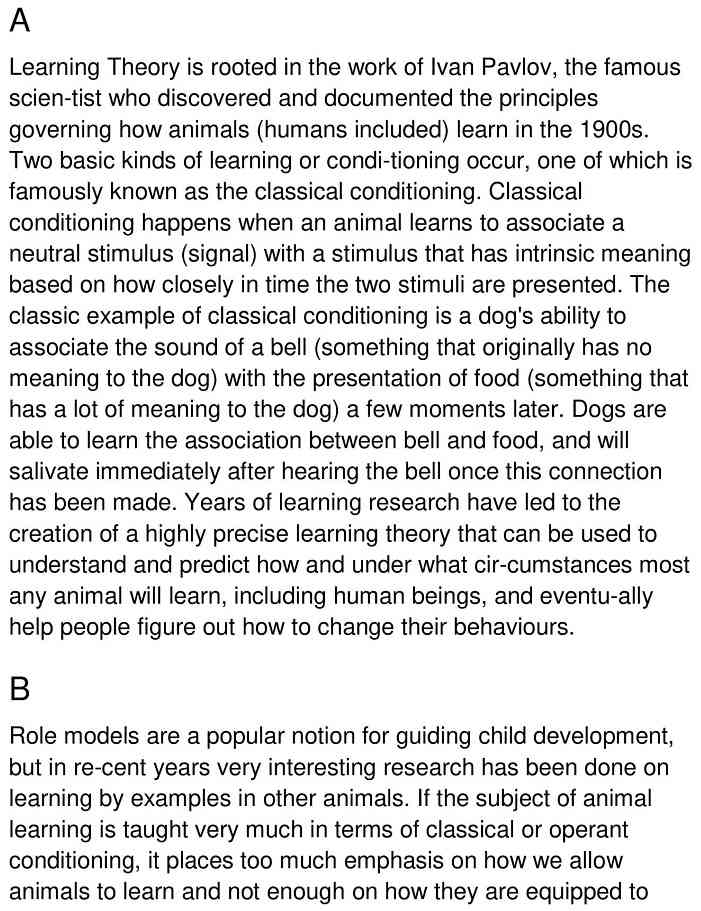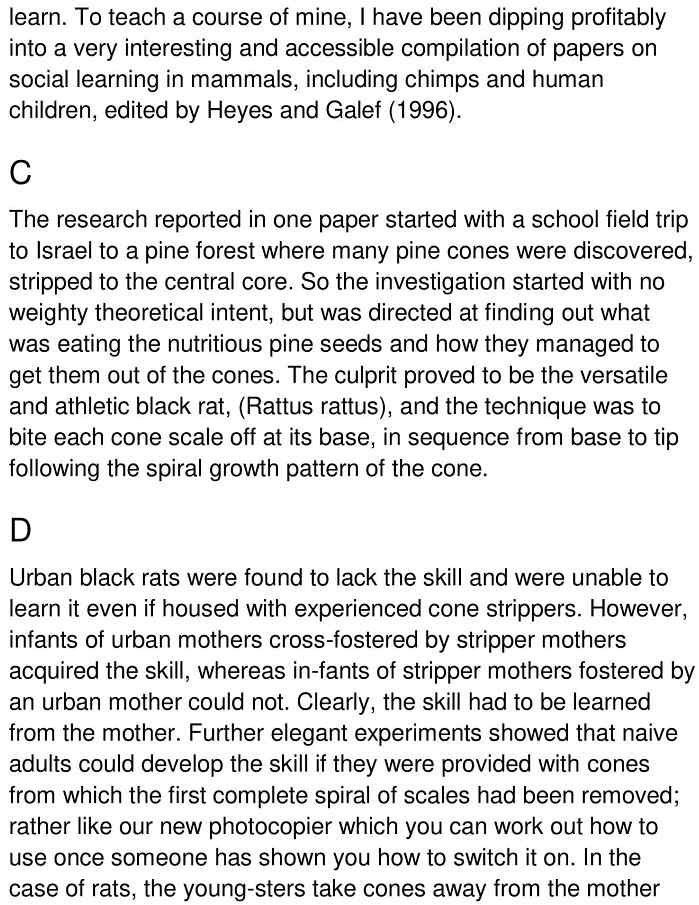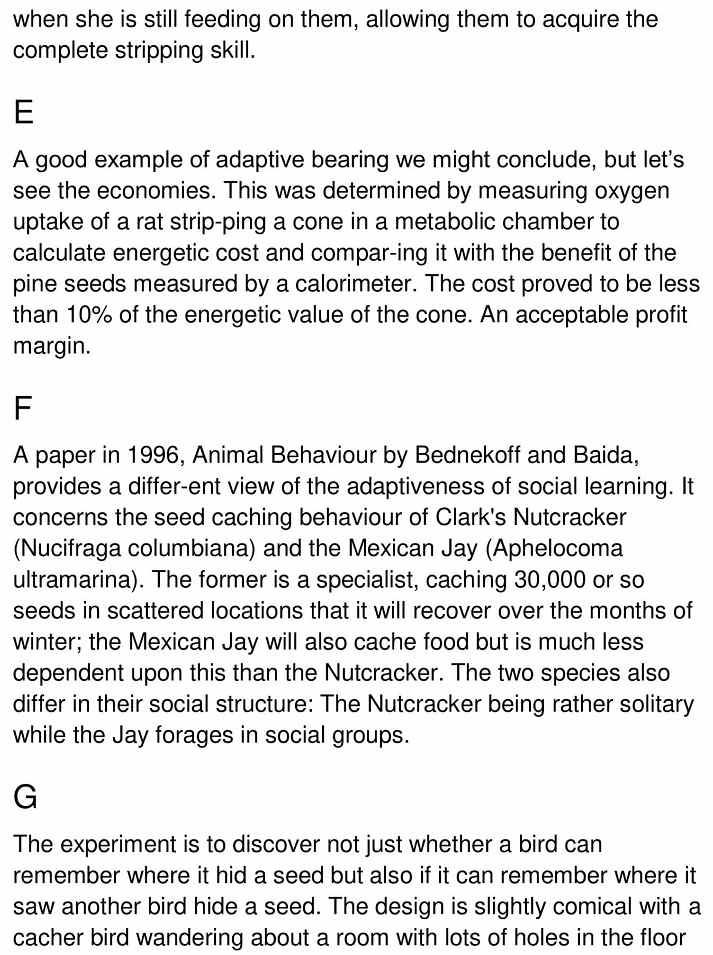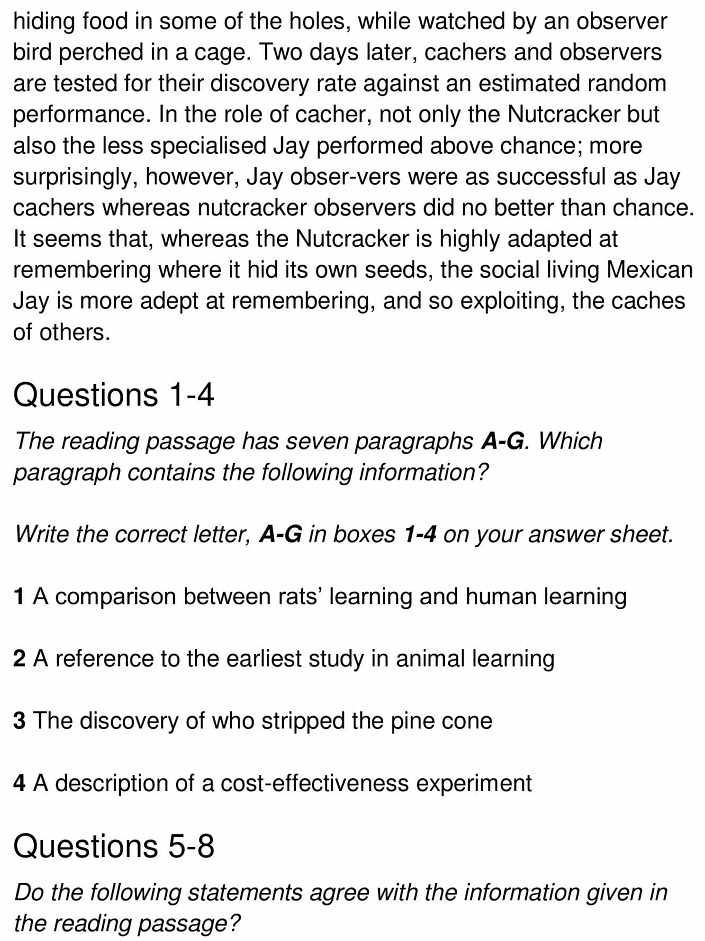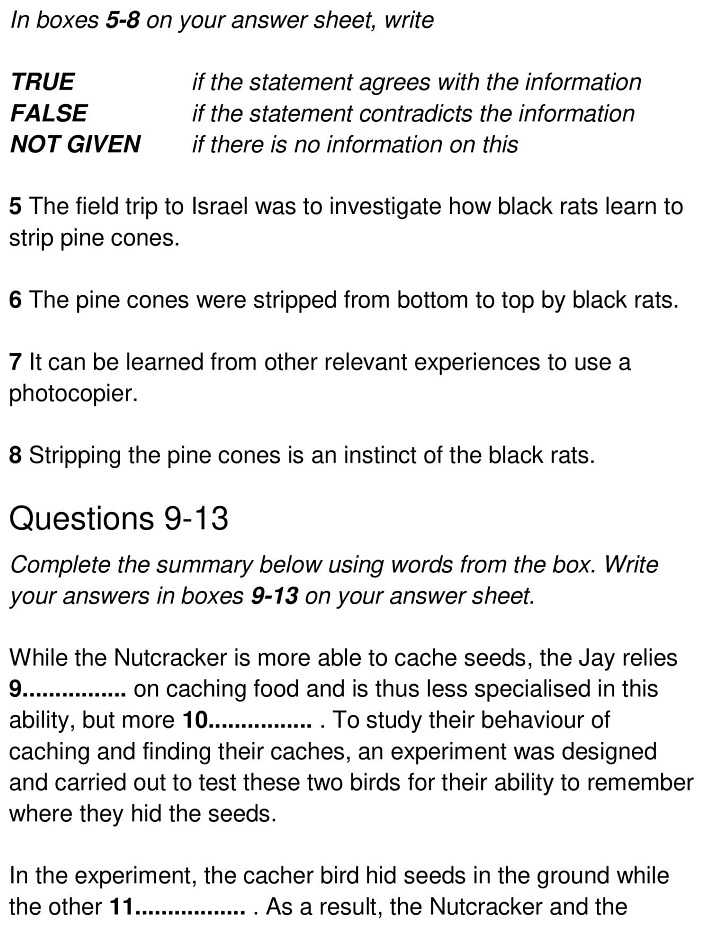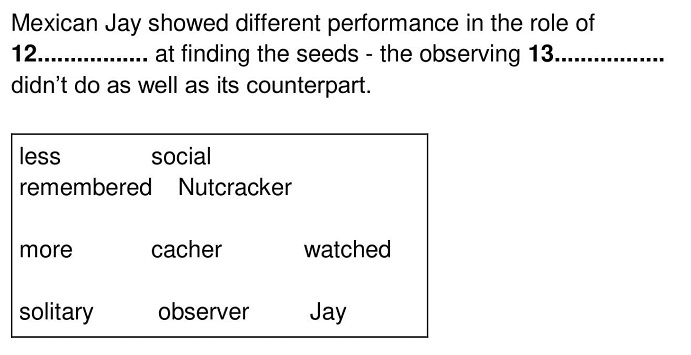 Answers
The answers to questions 1-13 are given below along with their explanations.
| Question Number | Answer | Keywords | Locations of Keywords |
| --- | --- | --- | --- |
| 1 | D | Urban black rats, lack the skill, unable to learn it, infants, urban mothers, acquired the skill | Para D, first 3 lines |
| 2 | A | Ivan Pavlov, discovered, principles, animals, learn, 1900s | Para A, first 2 lines |
| 3 | C | investigation, directed at, what was eating, pine seeds, how, get them out, cones | Para C, lines 2-4 |
| 4 | E | The cost, less than 10%, energetic value, cone, acceptable profit margin | Para E, last 2 lines |
| 5 | FALSE | directed, finding out, eating, pine seeds, how, get them out of the cones | Para C, lines 3-4 |
| 6 | TRUE | bite, cone scale, base to tip | Para C, last 2 lines |
| 7 | TRUE | rather, photocopier, can work out how to use, someone, shown, how to switch it on | Para D, lines 6-7 |
| 8 | FALSE | Urban black rats were found to lack the skill  | Para D, line 1 |
| 9 | less | Jay, cache food, less dependent upon this  | Para F, line 5 |
| 10 | social | Jay forages in social groups | Para F, last line |
| 11 | watched | while watched, observer bird  | Para G, line 4 |
| 12 | observer | Jay obser­vers, successful, Jay cachers, nutcracker observers, no better  | Para G, lines 7-8 |
| 13 | nutcracker | Jay obser­vers, successful, Jay cachers, nutcracker observers, no better  | Para G, lines 7-8 |
Check More IELTS Reading Answers
Also check :