Keeping Cut Flowers – IELTS Reading Answers
Justin,
Updated On
The Academic passage 'Keeping Cut Flowers' is a reading passage that appeared in an IELTS Test. Since questions get repeated in the IELTS exam, these passages are ideal for practice. 
Ideally, you should not spend more than 20 minutes on a passage. Let's see how easy this passage is for you and if you're able to make it in 20 minutes. If not, try more IELTS reading practice tests from IELTSMaterial.com
rs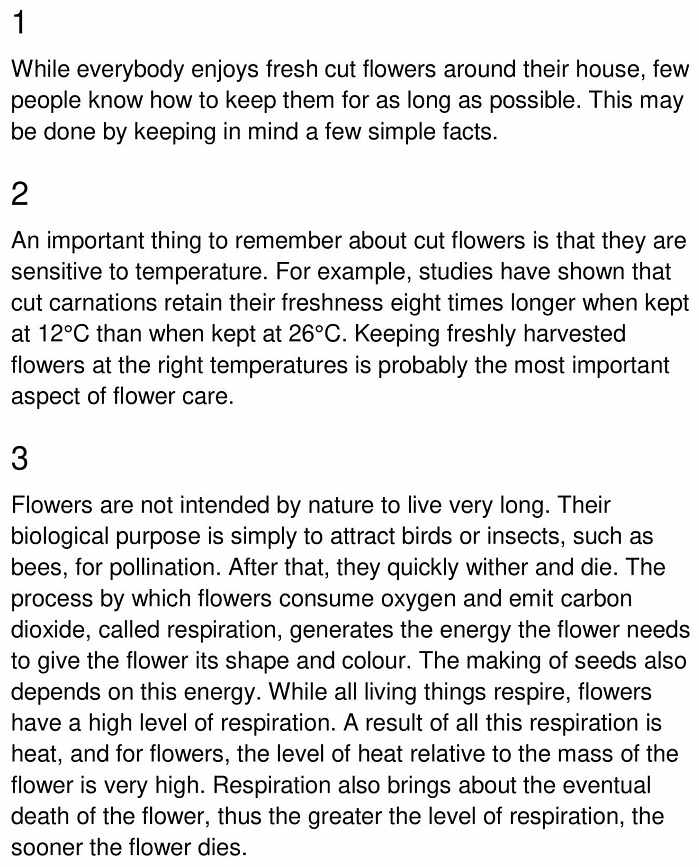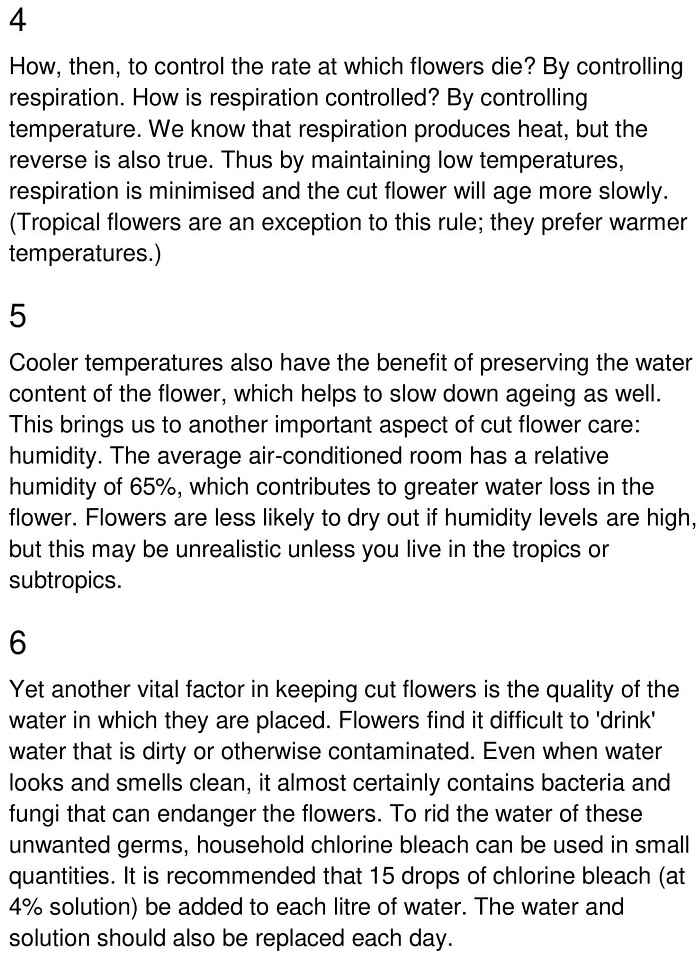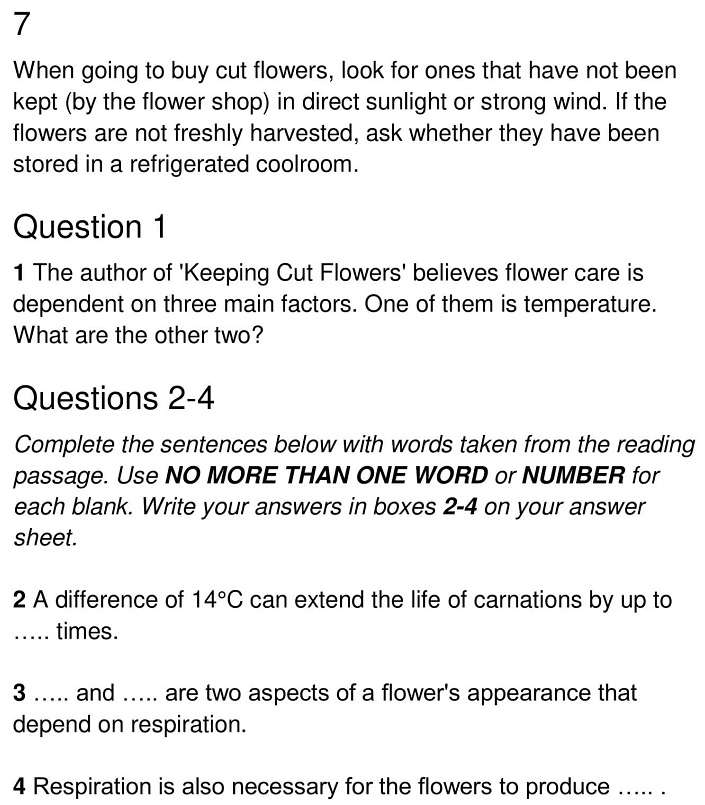 Answers
Unlock Answer
Signup/Login and get access to the answers
The answers to questions 1-10 are given below along with their explanations.
Question Number
Answer
Keywords
Locations of Keywords

1

Humidity, water quality

important aspect, cut flower care: humidity

another vital factor, keeping cut flowers, quality, water 

Para 5, lines 2-3

Para 6, line 1

2

8

carnations retain, freshness eight times longer, 12°C than, 26°C

Para 2, lines 2-3

3

Shape, colour(any order)

respiration, generates, energy, needs, give, flower, shape, colour

Para 3, lines 3-4

4

seeds

making, seeds, depends, energy

Para 3, lines 4-5

5

Maintaining low temperature

low temperatures, respiration, minimised 

Para 4, line 3

6

Water content

Cooler temperatures, benefit, preserving, water content 

Para 5, line 1

7

Age (more) slowly

age more slowly

Para 4, line 4

8

tropical

Tropical flowers are an exception to this rule

Para 4, line 4

9

Chlorine bleach

It is recommended, 15 drops of chlorine bleach, 4%, added, litre of water

Para 6, last 2 lines

10

Direct sunlight, strong wind

look for ones, not been kept, direct sunlight, strong wind

Para 7, first 2 lines
Check More IELTS Reading Answers
Also check :