Gourmet Restaurants – IELTS Reading Answers
Justin,
Updated On
The Academic passage 'Gourmet Restaurants' is a reading passage that appeared in an IELTS Test.
Since questions get repeated in the IELTS exam, these passages are ideal for practice. If you want more practice, try taking an IELTS reading practice test.
Gourmet Restaurants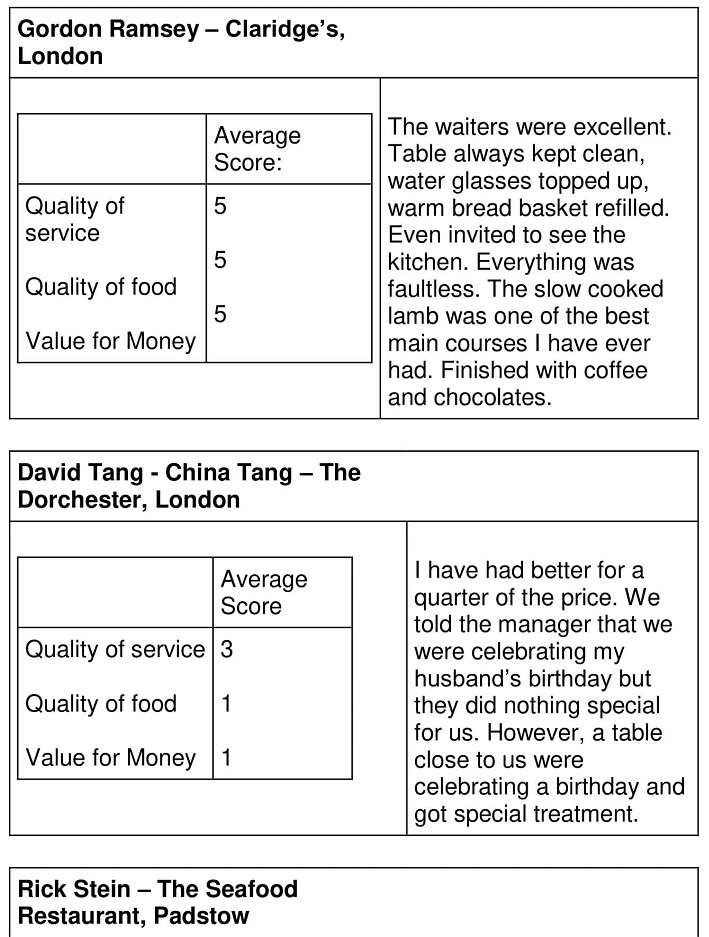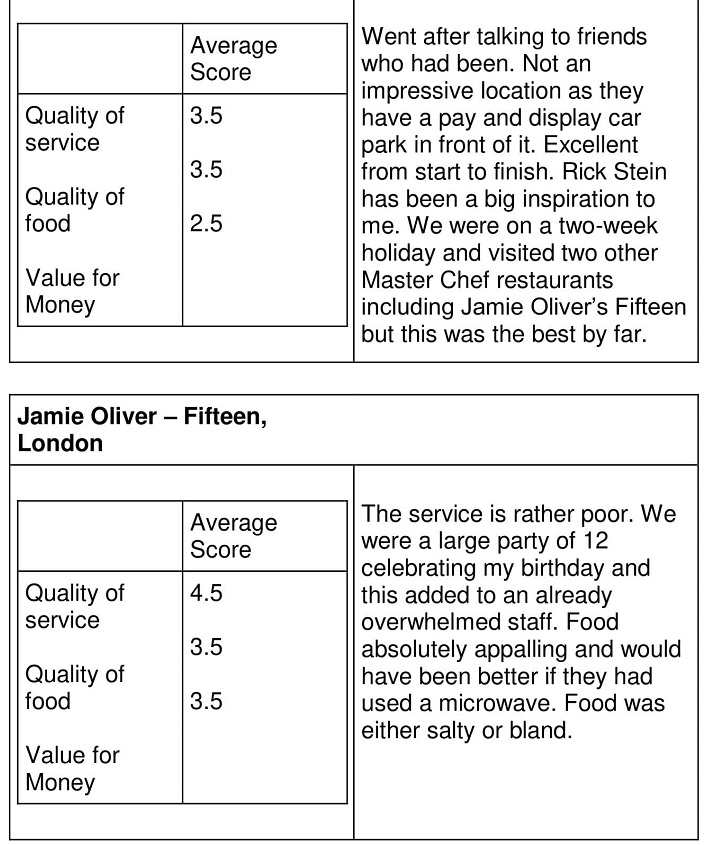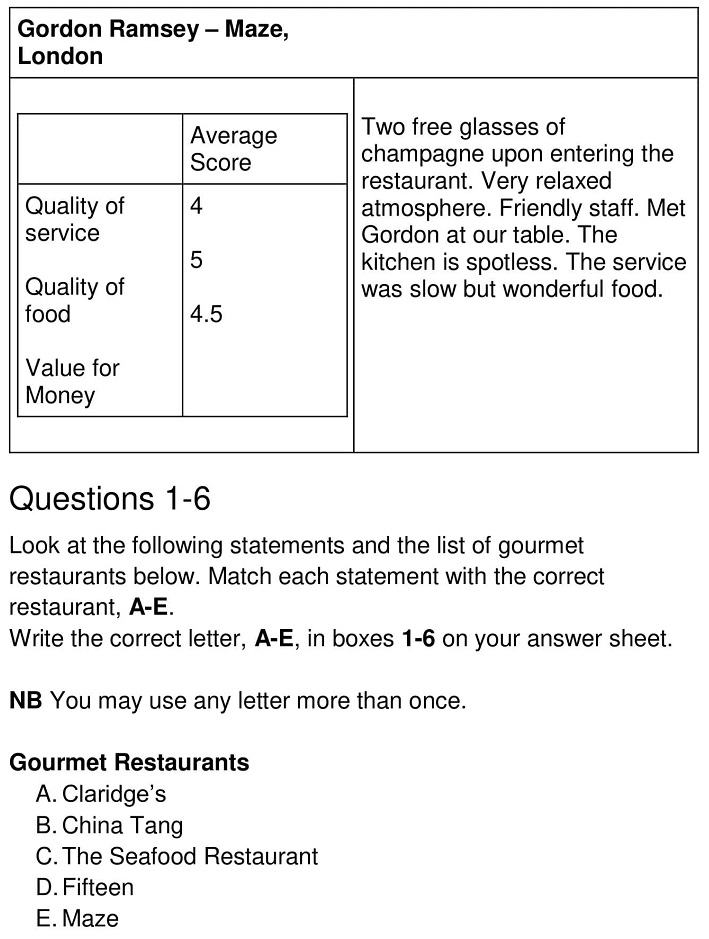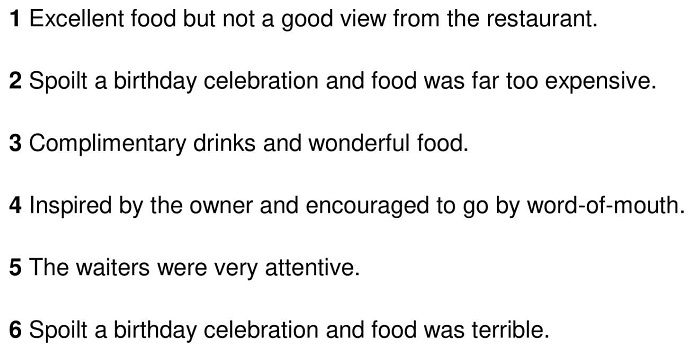 Answers
The answers to questions 1-6 are given below along with their explanations.
| Question Number | Answer | Keywords | Locations of Keywords |
| --- | --- | --- | --- |
| 1 | C | Not, impressive location, excellent from start to finish | Rick Stein, The Seafood Restaurant |
| 2 | B | better, quarter, price, husband's birthday, did nothing special | David Tang, China Tang |
| 3 | E | Two free glasses of champagne, wonderful food | Gordon Ramsey, Maze |
| 4 | C | Went after talking to friends, Rick Stein, big inspiration  | Rick Stein, The Seafood Restaurant |
| 5 | A | The waiters were excellent | Gordon Ramsey, Claridge's |
| 6 | D | celebrating my birthday, Food absolutely appalling  | Jamie Oliver, Fifteen |
Check More IELTS Reading Answers
Also check :