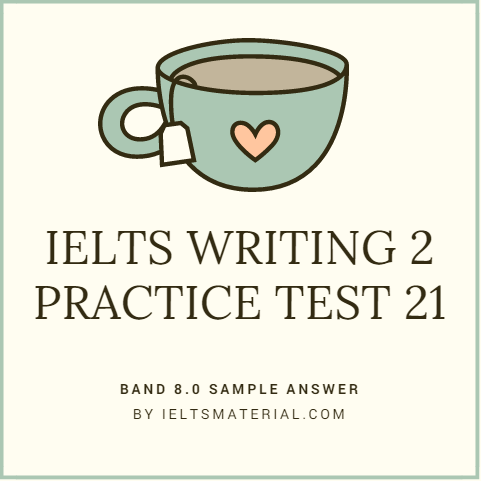 IELTS Writing 2 Practice Test 21 and Band 8.0 Sample Answer
IELTS Writing 2 Practice Test 21
It is commonly said that the increased business between countries has a great impact on the the culture and the country's identity in itself.
Do you agree of disagree?
Band 8.0 Sample Answer
One of the most apparent characteristics of the 21 st century is a strong connection between countries, in terms of culture and economy. Many people are worried that this may lead to the extinction of countries' identities. I hold a strong belief that this issue should be perceived and analyzed from multiple perspectives.
On the path to establishing a closer connection with the outside world, a country does not necessarily disregard its culture, which is a precious asset. It not only allows a nation to distinguish itself from the rest of the world, but an indigenous culture also plays many more crucial roles such as attracting foreign visitors, developing tourism industry and yielding high revenue. The reason partly lies in the fact that for many tourists, a country's cultural and historical background is one of the most important criteria in choosing a destination for visiting. For instance, thousands of people want to pay a visit to Japan or Thailand just for the unique Japanese tea culture or gorgeous architecture of Thai temples. On seeing this, many countries have put great effort into protecting their cultural identities, to feature in the list of most popular destinations. It is not fallible to say that an increase in tourism motivates countries to preserve their cultural heritage.
While tourism encourages cultural conservation, some other elements of culture, such as customs, tradition or taboos might die out over time. In some countries, the native people have become more accustomed to exotic cultures. It reflects the combined effects of the integration of foreign cultures, both through media and direct business interaction. For example, over time, Western culture has permeated into many Asian countries, and the locals are willing to break many of their time-honoured traditions and adopt new ones.
But I firmly believe that increased interaction between countries in the domains of business and culture can strengthen the identities of countries involved.
Also check :