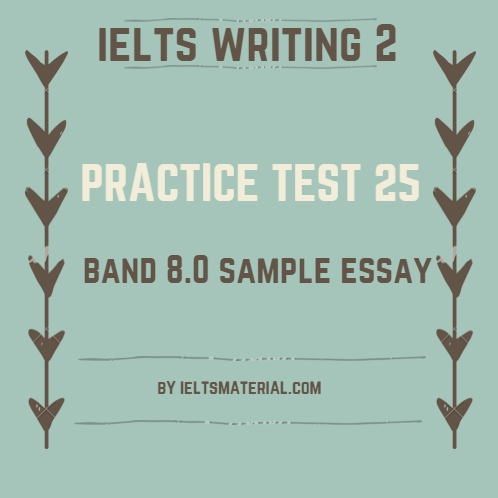 Air travel: IELTS Essay Writing Task 22 Practice Test 25 & Band 8.0 Sample Answer
IELTS Writing 2 Practice Test 25
Some people believe that air travel should be restricted because it causes serious pollution and will use up the world's resources. Do you agree or disagree? OR
Restricting air travel is the only way to prevent air pollution. To what extent do you agree or disagree?
Band 8.0 Sample Answer
The impact of air travel on the environment has been the topic of continuous debate in recent years, following the concern that more and more people refer to it as a convenient means of travel. I feel that restrictions should be imposed on air travel.
The first undeniable factor is that aircraft accounts for a large proportion of air pollution. Planes, either idling or taxiing, contribute a large part of local emission annually. There are some suggestions that air travel is one of the most suitable modes of transport for long-distance trips. This idea is, however, fallacious. Trains, for instance, can also serve as an optimal alternative, consuming less energy and causing less contamination. So it is highly recommended, that the government imposes restrictions for intra country travel.
Along with air pollution, aircraft can cause noise pollution. Although it is impossible to precisely measure the actual impact of noise on people's everyday lives, its ability to increase anxiety and disturbance levels has been confirmed. Especially to those living in the neighbourhood of an airport and around the flight paths, noise problems created by aircraft is a headache.
However, the air is indeed the only fastest means of transport to fly across countries. So it should be operated in such a way that its strengths can be taken maximum advantage. For instance, by replacing old engines with cleaner ones, people can mitigate the negative effect caused by flying.
In light of those facts discussed above, substantial consideration should be given to pollution caused by aircraft. Air travel should be preferred only when there are no other means of transport available.
Also check :