The Game of Tennis – IELTS Reading Answers
Justin,
Updated On
The Academic passage 'The Game of Tennis' is a reading passage that appeared in an IELTS Test.
Ideally, you should not spend more than 20 minutes on a passage. Let's see how easy this passage is for you and if you're able to make it in 20 minutes. If not, try more IELTS reading practice test from IELTSMaterial.com
The Game of Tennis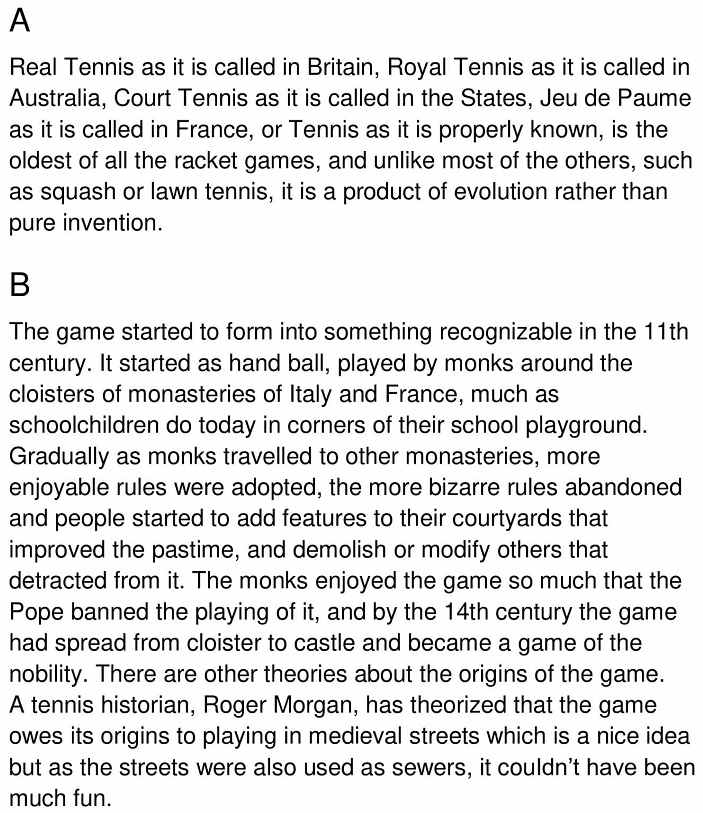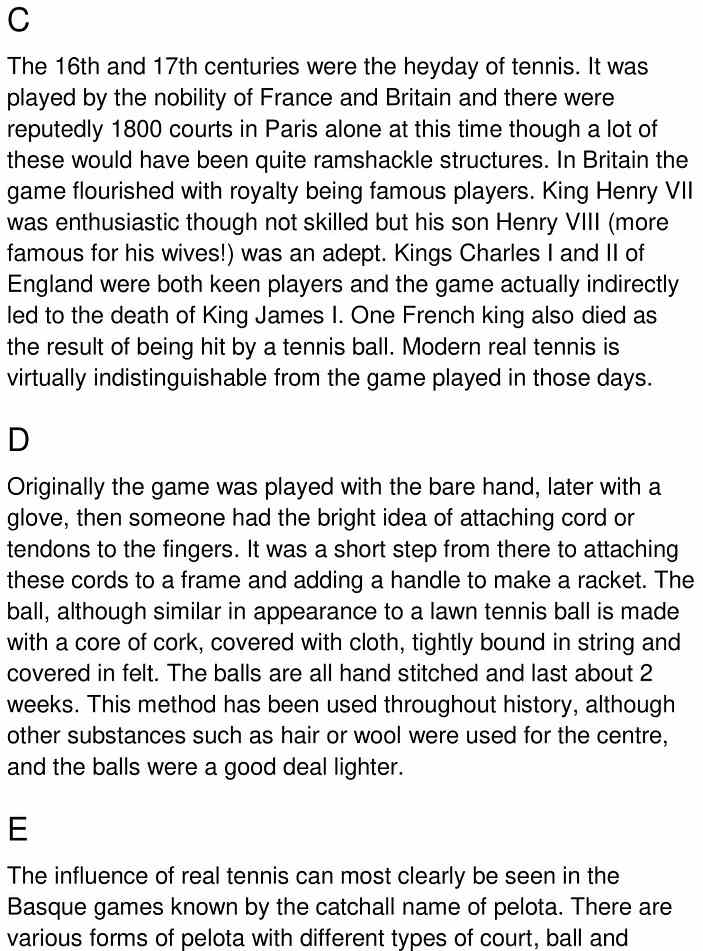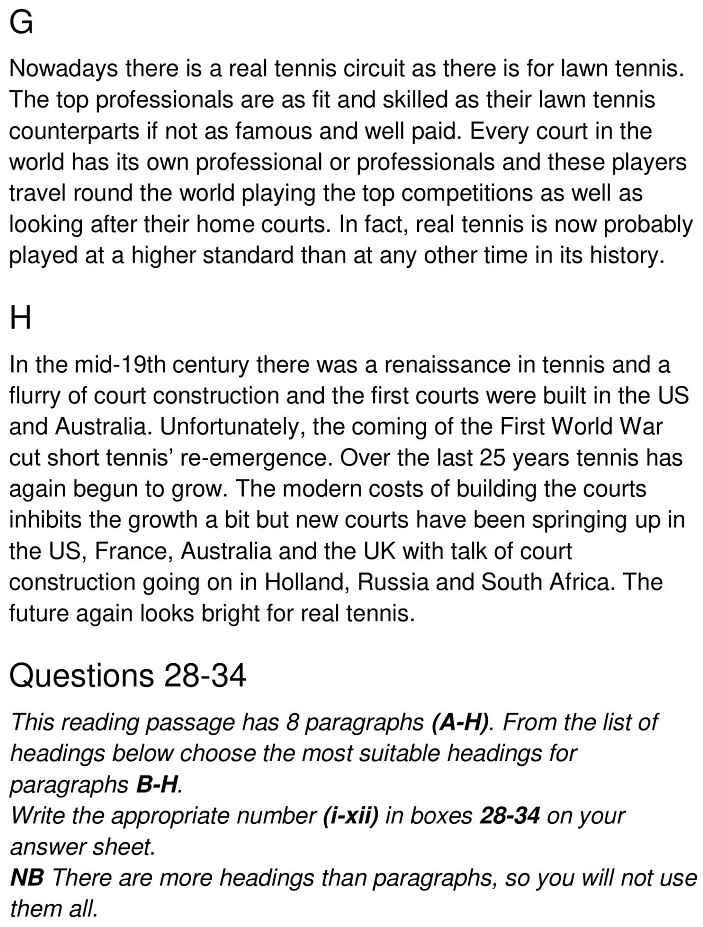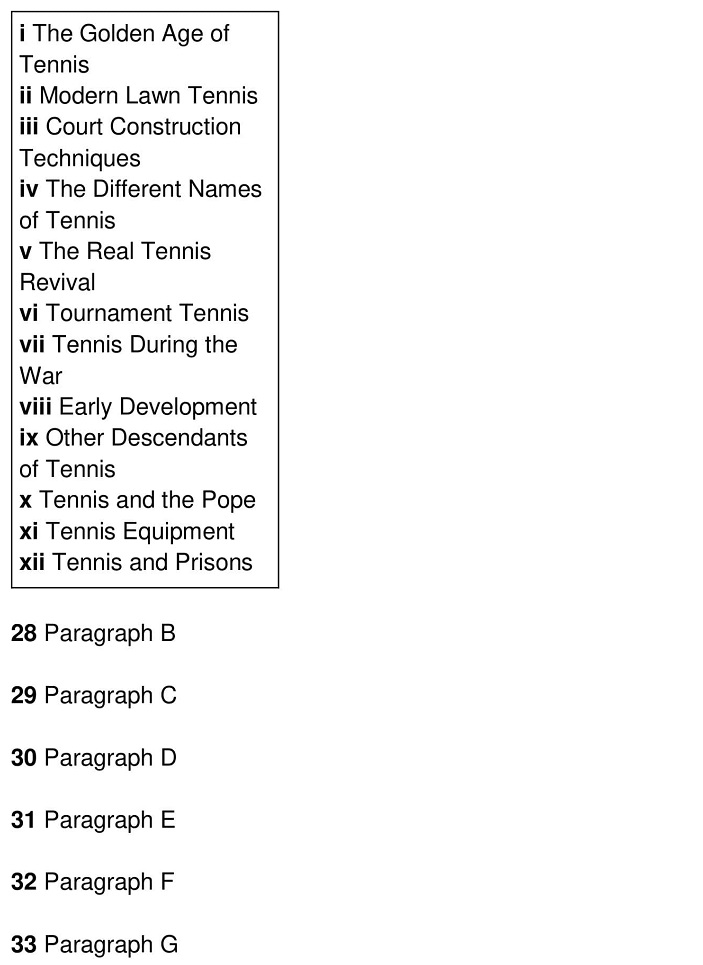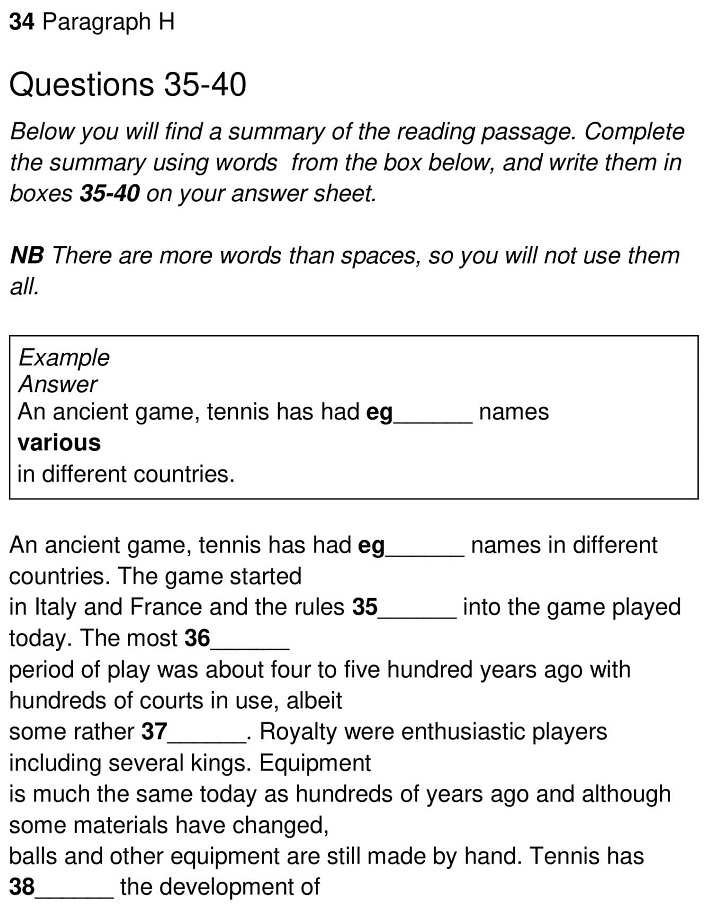 Answers
The answers to questions 28-40 are given below along with their explanations.
Question Number
Answer
Keywords
Locations of Keywords

28

viii

The game form into, recognizable, 11th century

Para B, line 1

29

i

The 16th and 17th centuries were the heyday of tennis.

Para C, line 1

30

xi

the game was played with 

Para D, line 1

31

ix

The influence of real tennis can most clearly be seen in 

Para E, line 1

32

vi

All England Club held a tournament 

Para F, line 5

33

v

Nowadays, real tennis circuit as there is for lawn tennis

Para G, line 1

34

vii

First World

War cut short tennis' re-emergence

Para H, lines 2-3

35

developed

game started, form, recognizable, 11th century, started, hand

ball, played by monks, monasteries of Italy and France

Para B, first 2 lines

36

fantastic

16th, 17th centuries, heyday of tennis

Para C, line 1

37

dilapidated

would have been quite ramshackle structures

Para C, line 3

38

influenced

influence, real tennis, clearly, seen, Basque games, pelota

Para E, first 2 lines

39

resurgence

Nowadays, real tennis circuit

Para G, line 1

40

construction

modern costs of building the courts inhibits the growth 

Para H, line 4
Check More IELTS Reading Answers
Also check :