The Power of Play – IELTS Reading Answers
Justin,
Updated On
The Academic passage 'The Power of Play' is a reading passage that appeared in an IELTS Test.
Since questions get repeated in the IELTS exam, these passages are ideal for practice. If you want more practice, try taking an IELTS reading practice test.
The Power of Play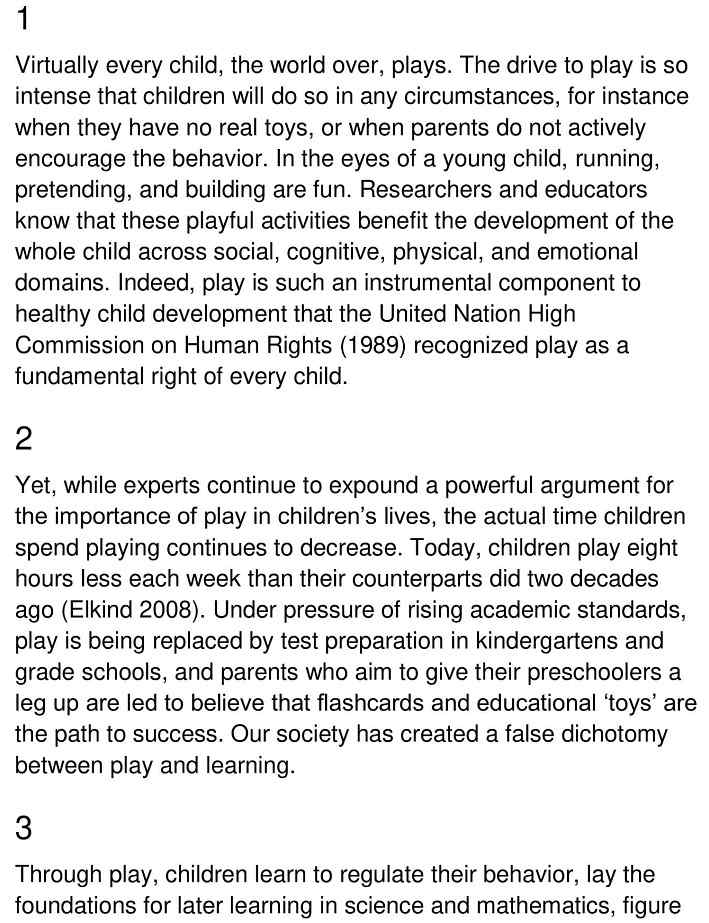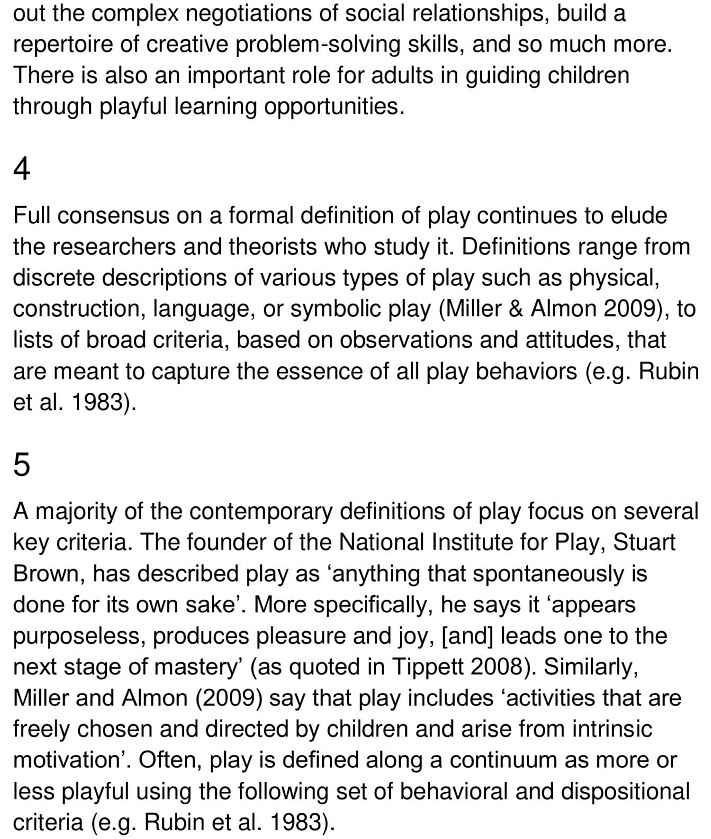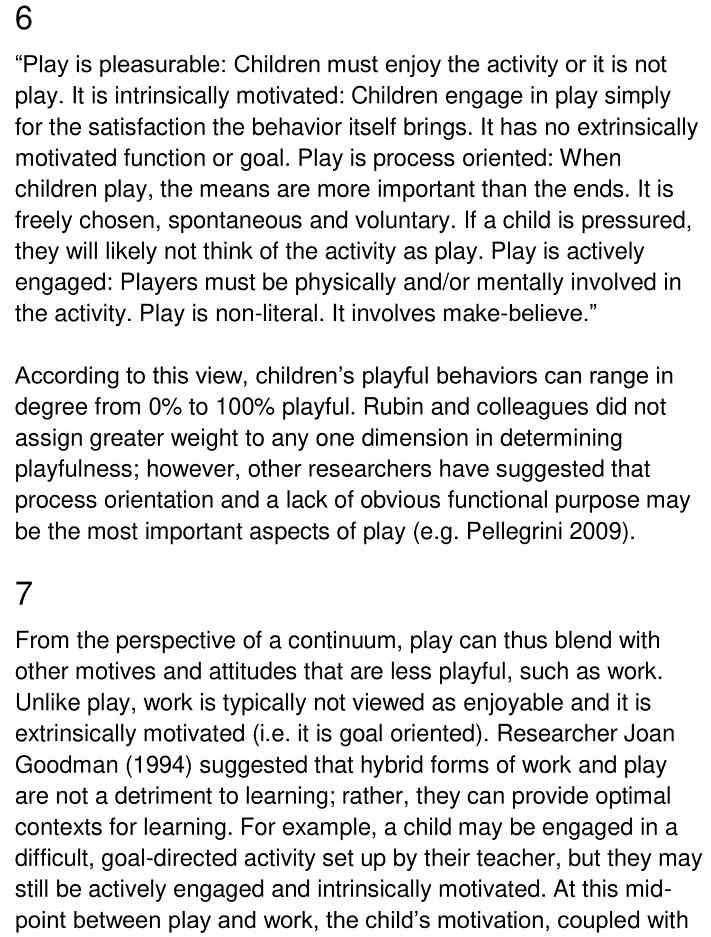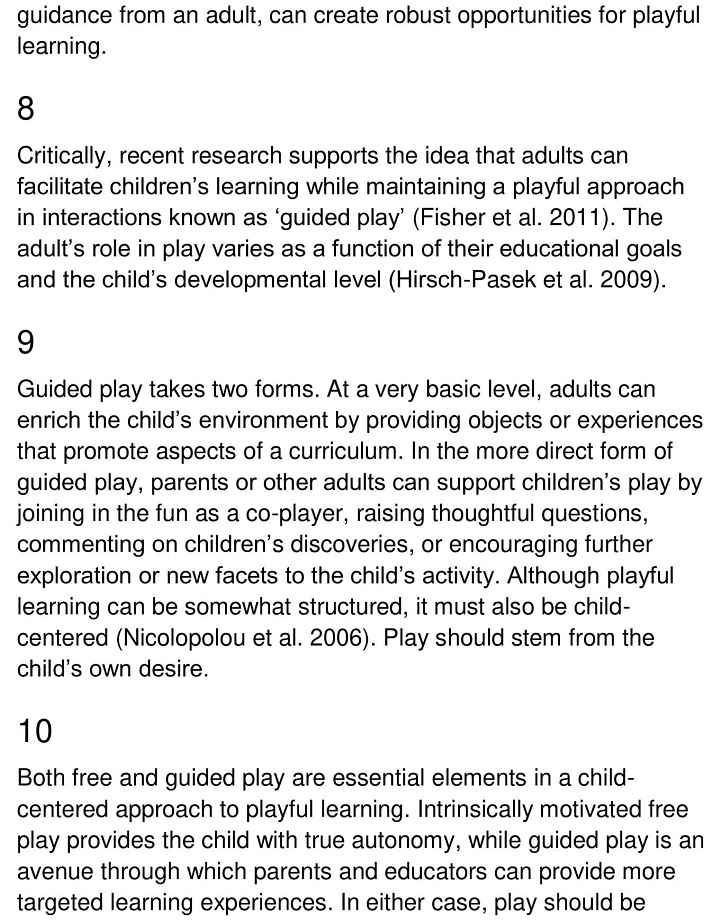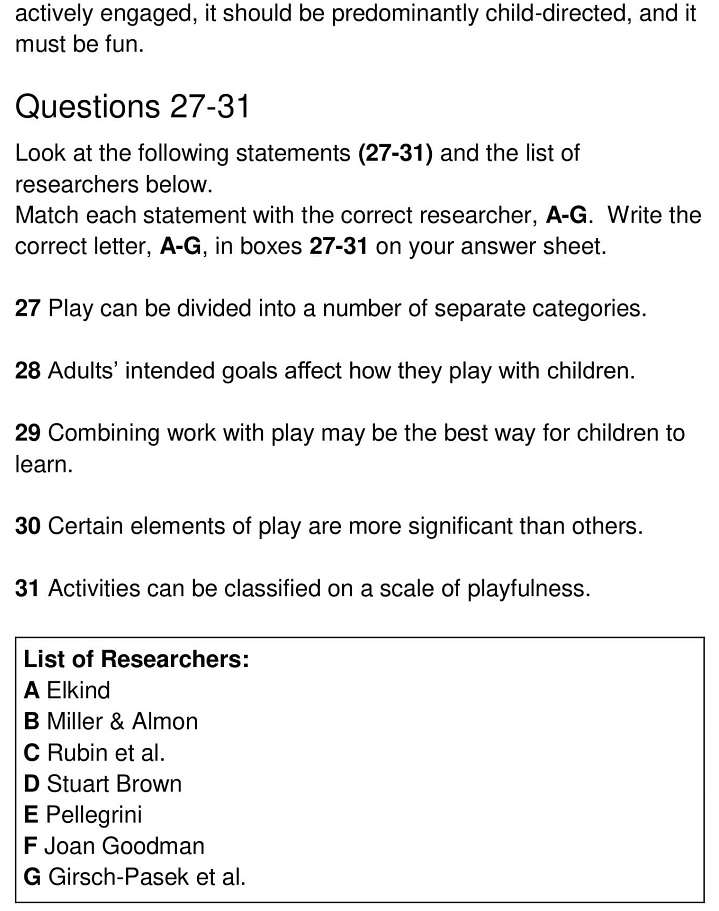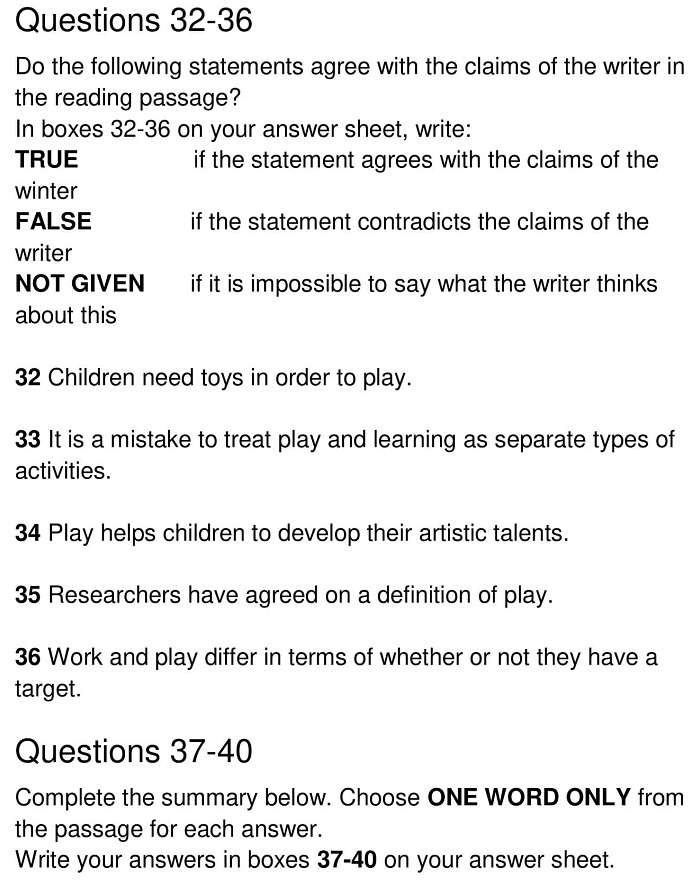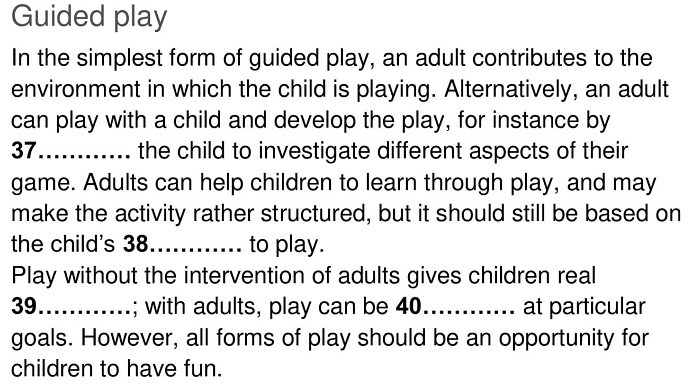 Answers
The answers to questions 27-40 are given below along with their explanations.
| Question Number | Answer | Keywords | Locations of Keywords |
| --- | --- | --- | --- |
| 27 | B | discrete descriptions, types of play, physical, construction, language, symbolic play, Miller & Almon | Para 4, lines 2-3 |
| 28 | G | adult's role, varies, educational goals, child's developmental, Hirsch-Pasek | Para 8, lines 2-4 |
| 29 | F | hybrid forms, work, play, not, detriment to learning, provide optimal contexts for learning | Para 7, lines 4-5 |
| 30 | E | process orientation, lack of, functional purpose, most important aspects of play, Pellegrini | Para 6, last 2 lines |
| 31 | C | Often, play, defined, continuum, more or less playful, set of behavioral, dispositional criteria, Rubin et al. 1983 | Para 5, last 3 lines |
| 32 | FALSE | children will do, any circumstances, have no real toys | Para 1, first 2 lines |
| 33 | TRUE | Our society, false dichotomy, play and learning | Para 2, last 2 lines |
| 34 | NOT GIVEN | | |
| 35 | FALSE | Full consensus, definition of play, elude, researchers, theorists | Para 4, line 1 |
| 36 | TRUE | Unlike play, work, not, enjoyable, extrinsically motivated, goal oriented | Para 7, lines 2-3 |
| 37 | encouraging | parents, support, play, encouraging further exploration, facets, child's activity | Para 9, lines 3-5 |
| 38 | desire | Play, stem, child's own desire | Para 9, last 2 lines |
| 39 | autonomy | motivated free play, child, true autonomy | Para 10, line 2 |
| 40 | targetted | guided play, parents, educators, provide, targeted learning | Para 10, lines 2-3 |
Check More IELTS Reading Answers
Also check :