The Week's Best – IELTS Reading Answers
Whitney Houston,
Updated On
The Academic passage 'The Week's Best' is a reading passage that appeared in an IELTS Test.
Since questions get repeated in the IELTS exam, these passages are ideal for practice. If you want more practice, try taking an IELTS reading practice test.
                                                  The Week's Best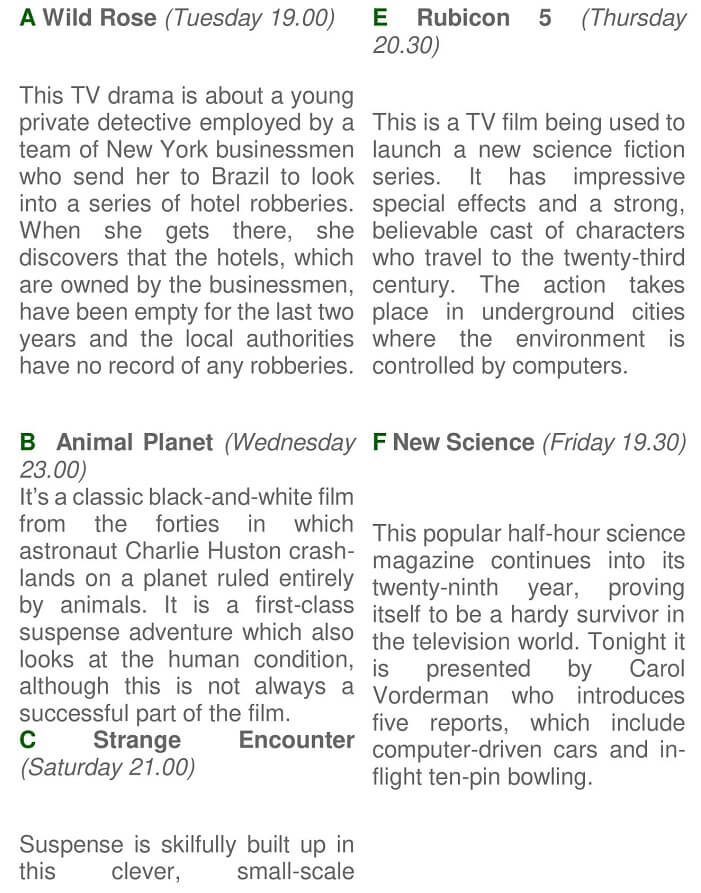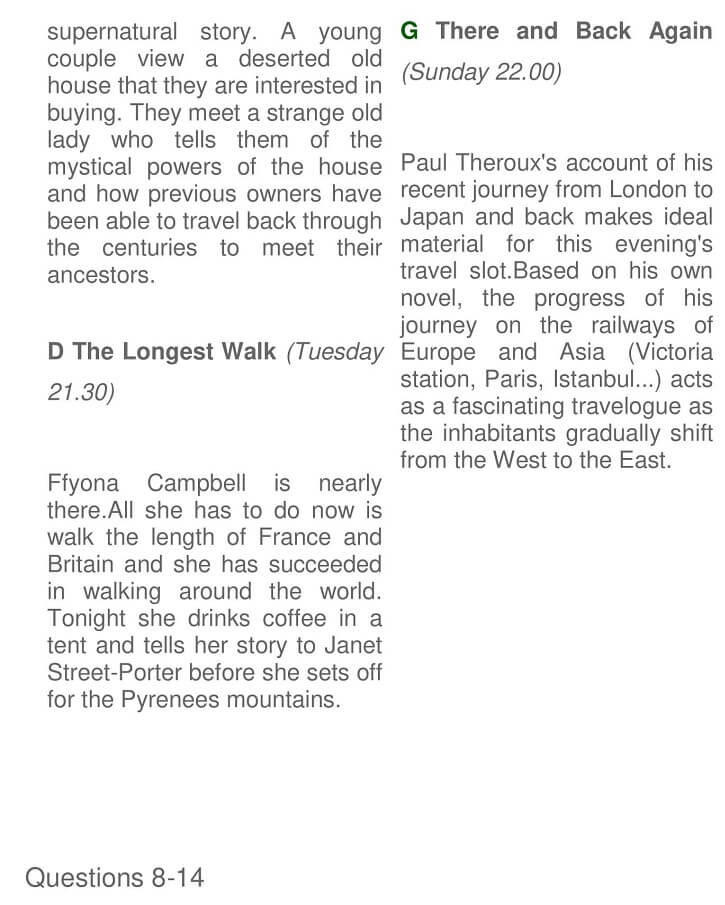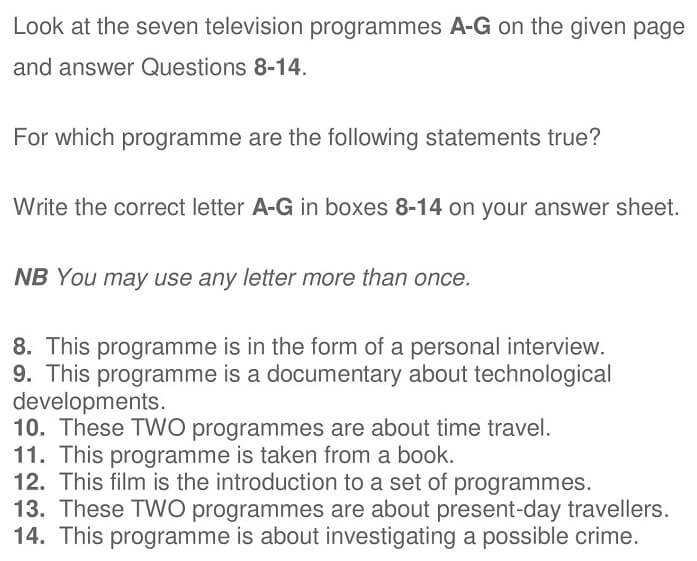 Answers
Question no.
Answers
Keywords
Location of keywords

8

D

Tonight she drinks coffee in a tent and tells her story to Janet Street-Porter before she sets off for the Pyrenees mountains.

Option D, last line

9

F

Tonight it is presented by Carol Vorderman who introduces five reports, which include computer-driven cars and in-flight ten-pin bowling

Option F, last line

10

C, (and) E [in either order]

powers of the house and how previous owners have been able to travel back through the centuries to meet their ancestors.

believable cast of characters who travel to the twenty-third century.

Option C, last line &

Option E, line 5

11

G

Based on his own novel, the progress of his journey on the railways of Europe and Asia

Option G, line 5

12

E

This is a TV film being used to launch a new science fiction series

Option E, line 1

13

D, (and) G [in either order]

she has succeeded in walking around the world. Tonight she drinks coffee

Paul Theroux's account of his recent journey from London to Japan and back makes ideal material

Option D, line 4  &

Option G, line 1

14

A

This TV drama is about a young private detective employed by a team of New York businessmen who send her to Brazil to look into a series of hotel robberies

Option A, first sentence
Check More IELTS Reading Answers
Also check :