To MBA or Not to MBA – IELTS Reading Answers
Justin,
Updated On
The Academic passage 'To MBA or Not to MBA' is a reading passage that appeared in an IELTS Test.
It contains some of the IELTS reading question types. If you are interested in familiarising yourself with all the question types, don't hesitate to take an IELTS reading practice test
To MBA or Not to MBA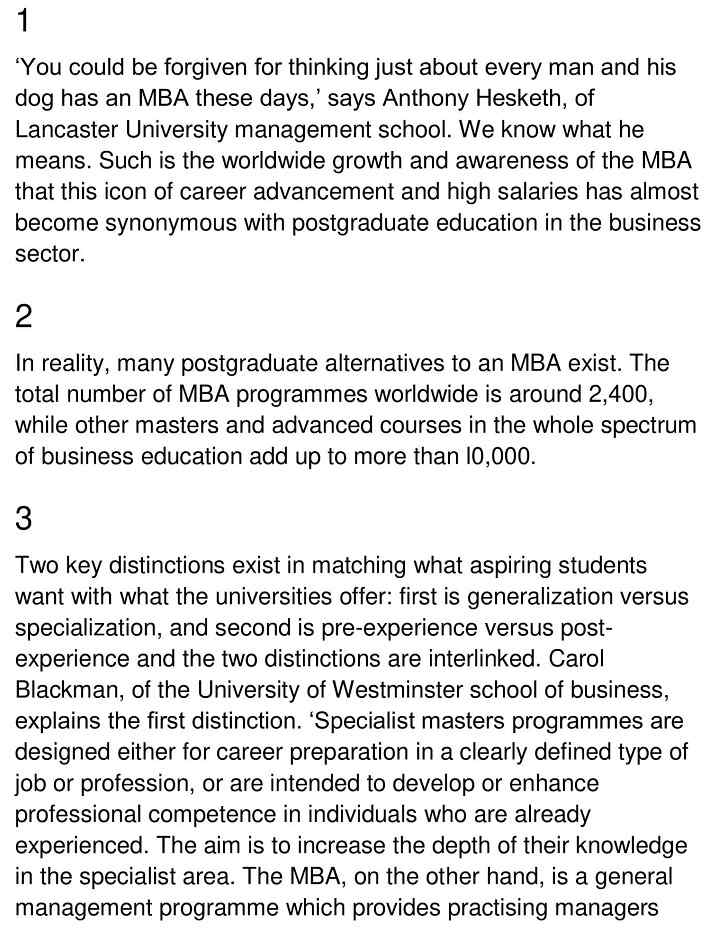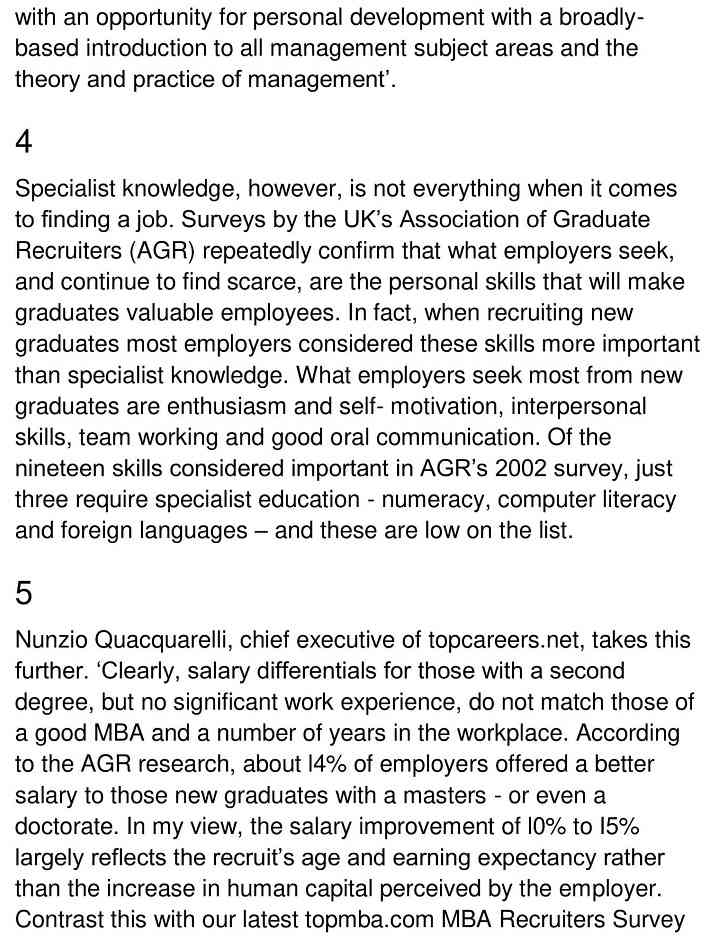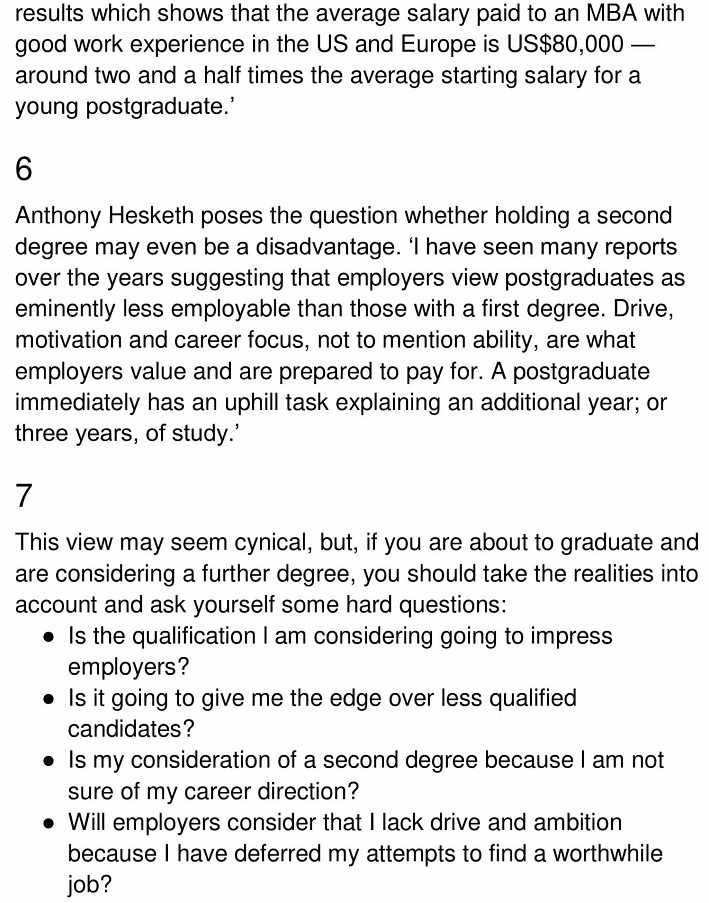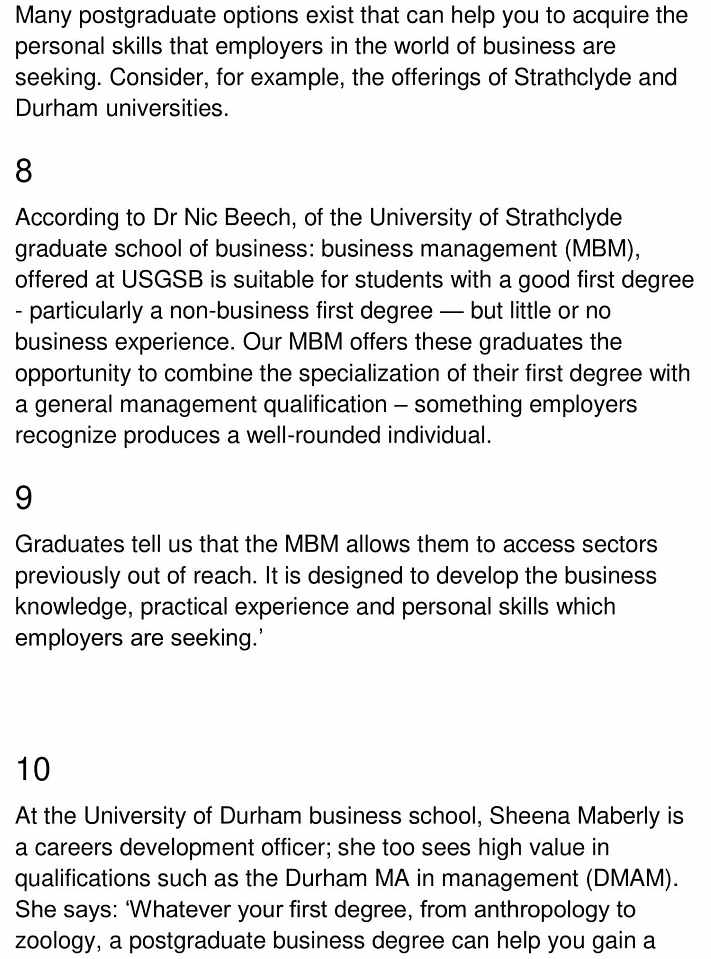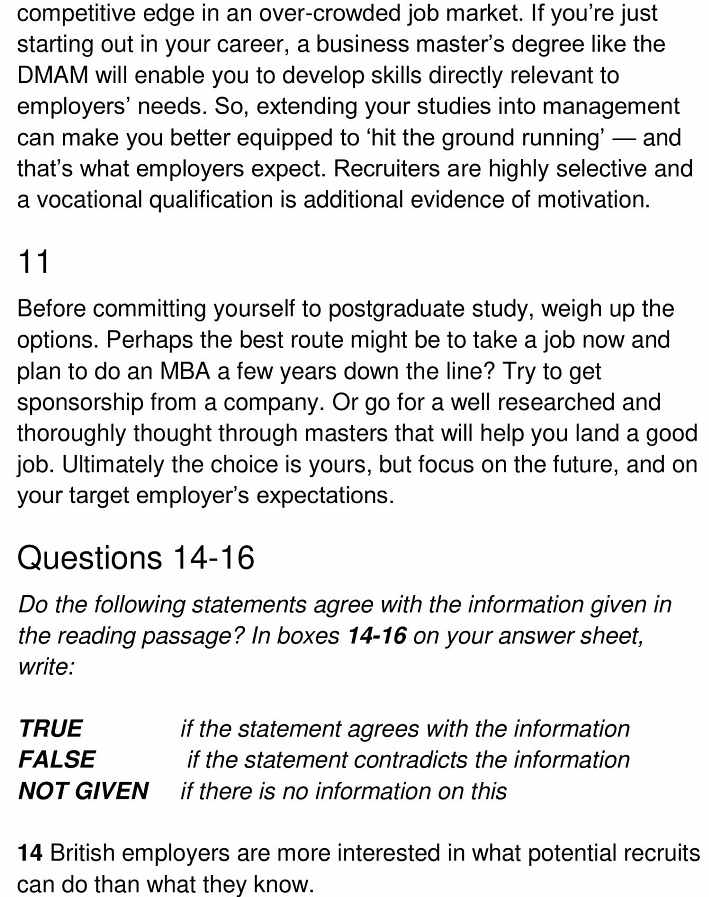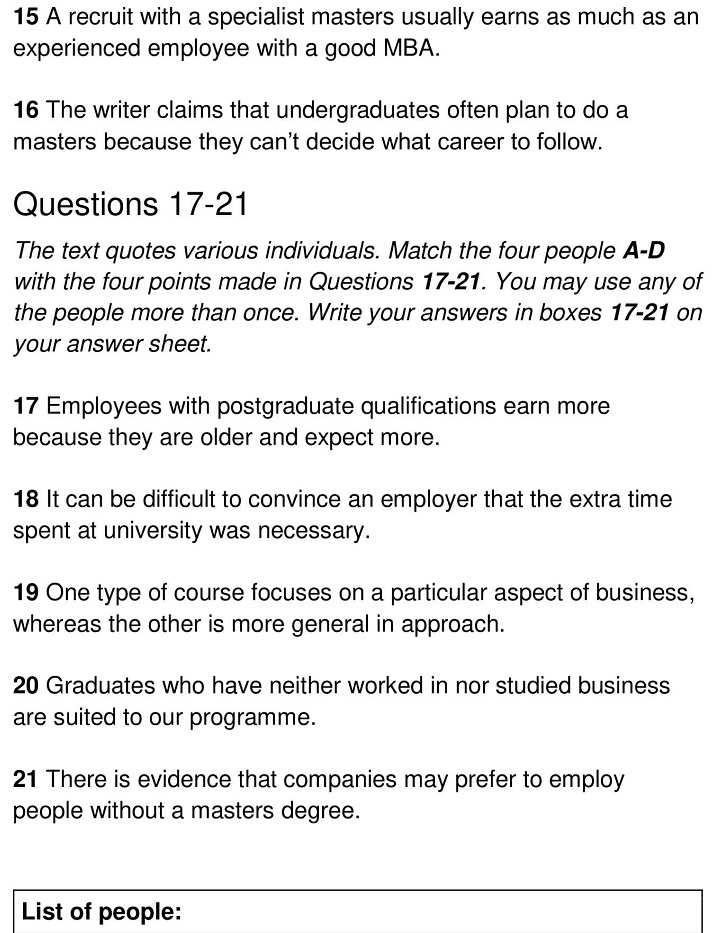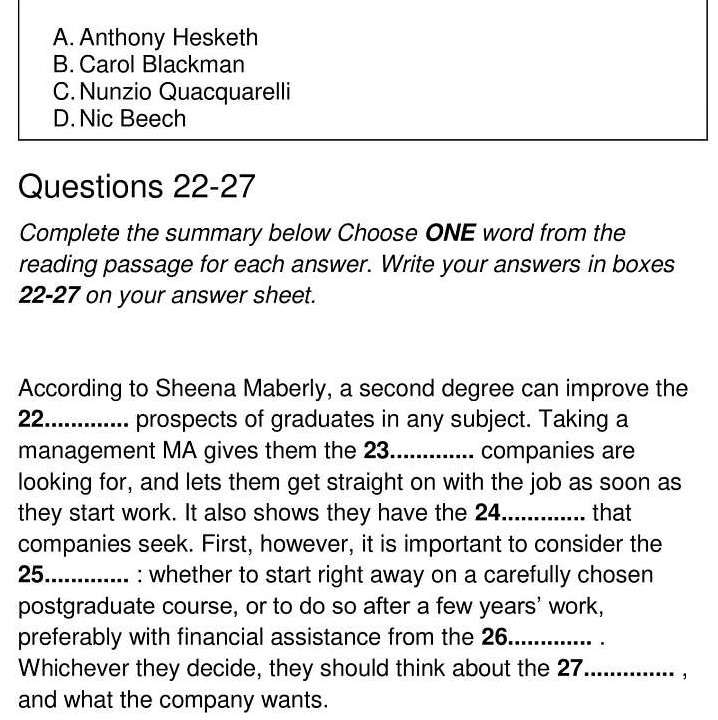 Answers
The answers to questions 14-27 are given below along with their explanations.
| Question Number | Answer | Keywords | Locations of Keywords |
| --- | --- | --- | --- |
| 14 | TRUE | personal skills, make graduates valuable employees | Para 4, lines 3-4 |
| 15 | FALSE | salary, second degree, no significant work experience, not match, good MBA, years, workplace | Para 5, first 3 lines |
| 16 | NOT GIVEN | | |
| 17 | C | salary improvement, reflects, recruit's age, earning expectancy | Para 5, lines 5-6 |
| 18 | A | A postgraduate, uphill task explaining, year; three years, study | Para 6, last 2 lines |
| 19 | B | Two key distinctions, matching, students, with, universities, generalization versus specialization | Para 3, first 2 lines |
| 20 | D | suitable for students, first degree, little, no business experience | Para 8, lines 2-3 |
| 21 | A | employers view postgraduates, less employable, those with a first degree | Para 6, lines 2-3 |
| 22 | Job | Whatever, first degree, postgraduate business degree, edge, over-crowded job market | Para 10, lines 3-4 |
| 23 | Skills | enable, develop skills, relevant, employers' needs | Para 10, lines 5-6 |
| 24 | Motivation | Drive, motivation, ability, employers value  | Para 6, lines 3-4 |
| 25 | Options | Before committing, postgraduate, weigh, options | Para 11, line 1 |
| 26 | Company | Try, sponsorship, company | Para 11, lines 2-3 |
| 27 | Future | focus on the future | Para 11, last 2 lines |
Check More IELTS Reading Answers
Also check :