What Makes Us Happy? – IELTS Reading Answers
Justin,
Updated On


Limited-Time Offer : Access a FREE 10-Day IELTS Study Plan!
The Academic passage 'What Makes Us Happy?' is a reading passage that appeared in an IELTS Test.
Ideally, you should not spend more than 20 minutes on a passage. Let's see how easy this passage is for you and if you're able to make it in 20 minutes. If not, try more IELTS reading practice test from IELTSMaterial.com
What Makes Us Happy?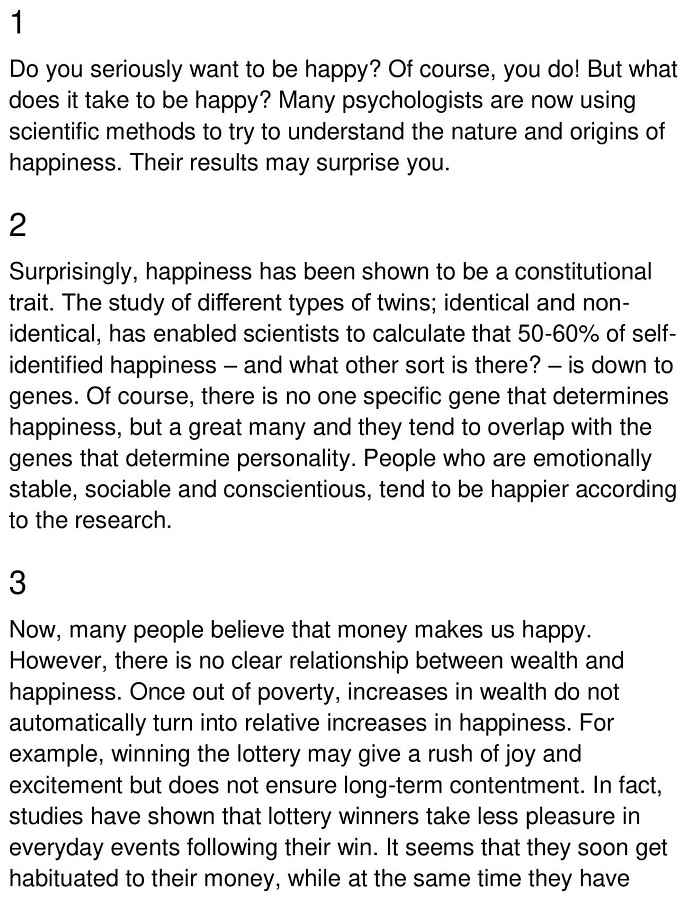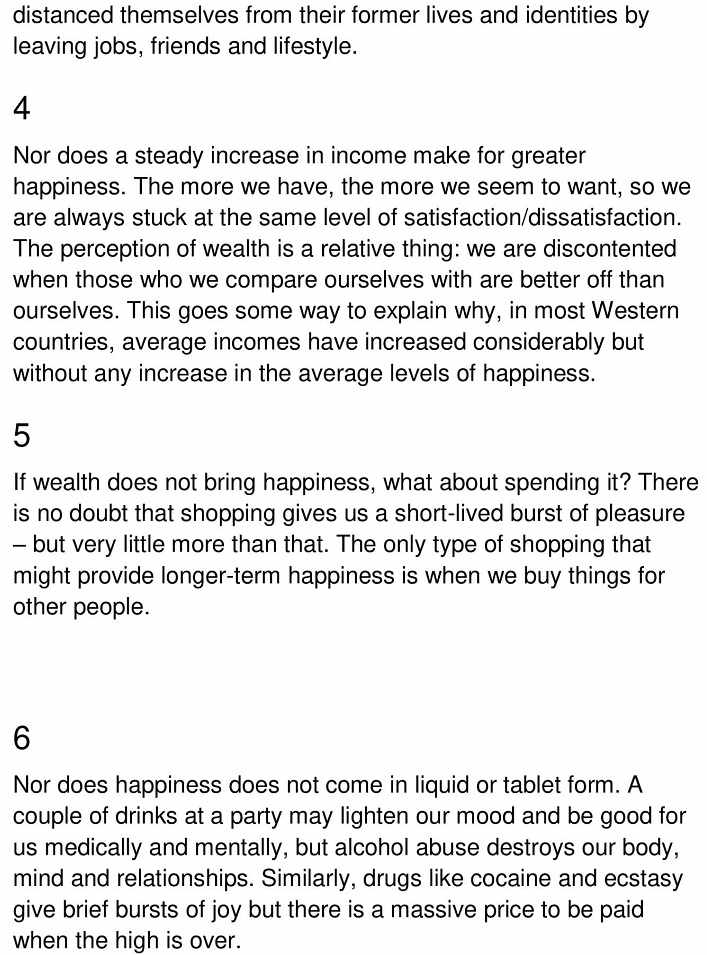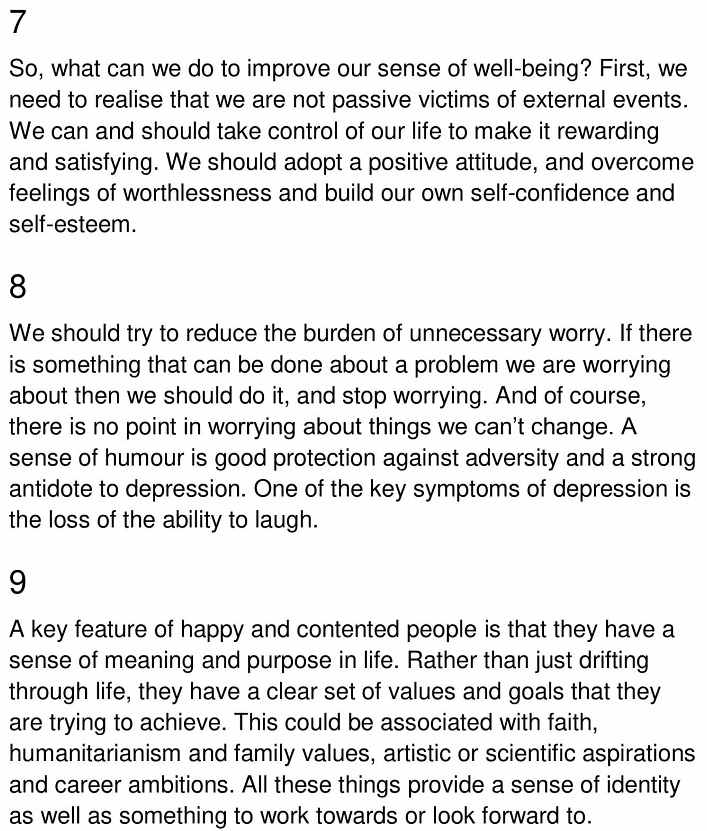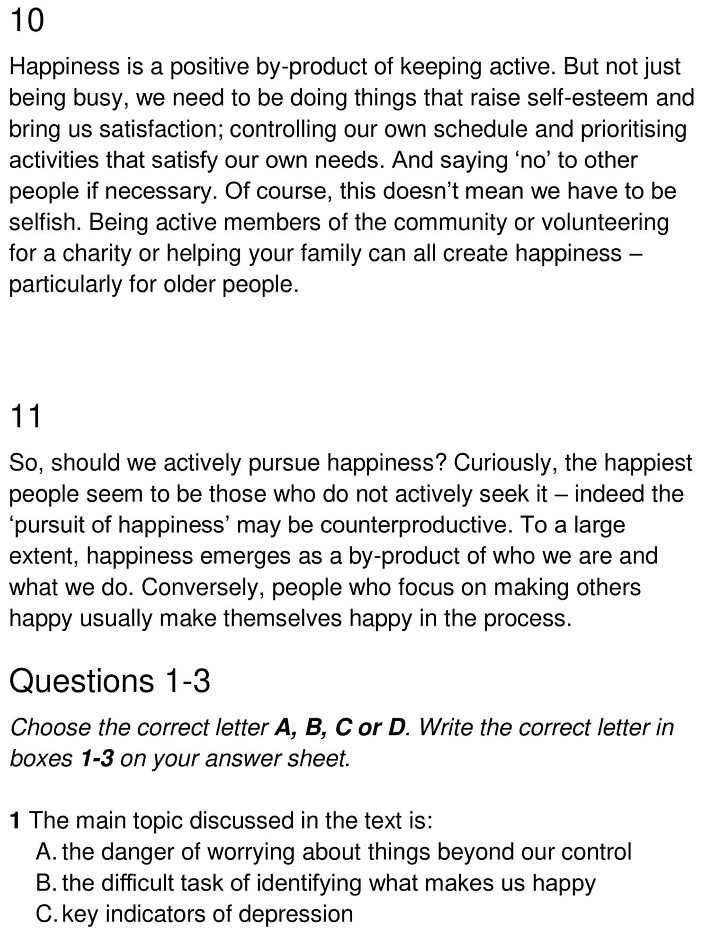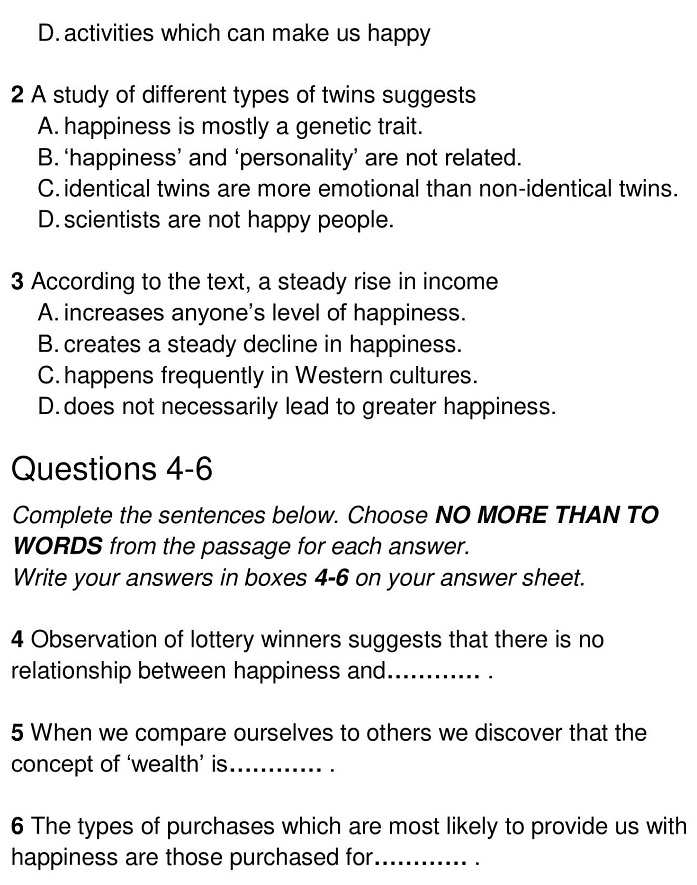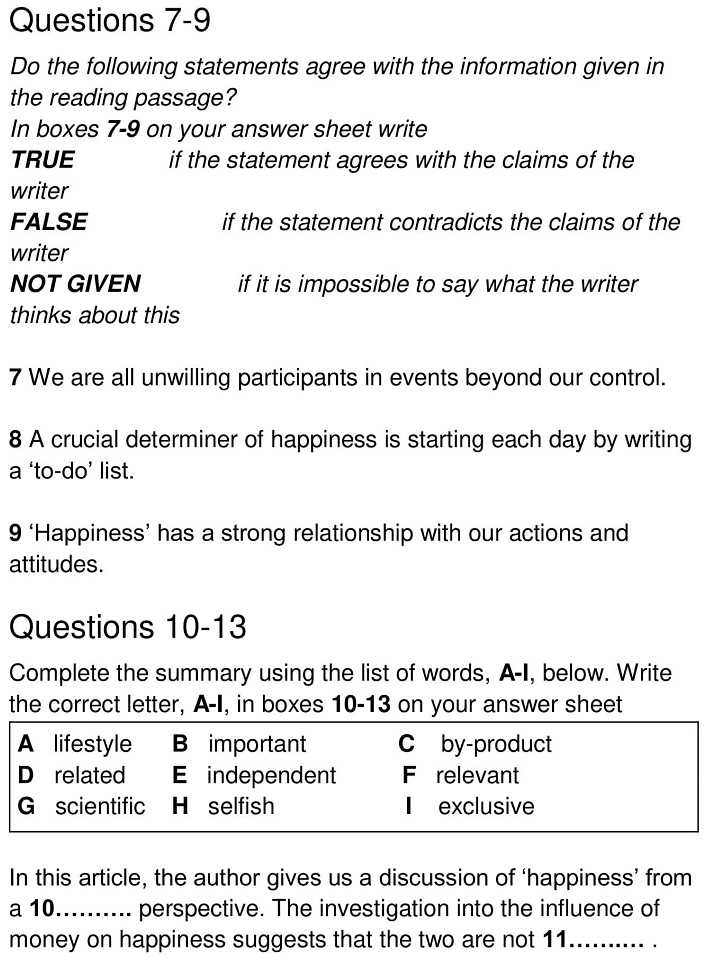 Answers
The answers to questions 1-13 are given below along with their explanations.
| Question Number | Answer | Keywords | Locations of Keywords |
| --- | --- | --- | --- |
| 1 | B | psychologists, using scientific methods, understand, nature, origins, happiness | Para 1, lines 2-3 |
| 2 | A | 50-60%, happiness, down to genes | Para 2, lines 2-3 |
| 3 | D | increases, wealth do not, increases in happiness | Para 3, lines 2-3 |
| 4 | wealth/ money | winning, lottery, rush of joy, excitement, not ensure long-term contentment | Para 3, lines 3-4 |
| 5 | relative | perception of wealth is a relative thing | Para 4, line 3 |
| 6 | other people  | shopping, provide longer-term happiness, buy things for other people | Para 5, last line |
| 7 | FALSE | we are not passive victims of external events | Para 7, first 2 lines |
| 8 | NOT GIVEN | | |
| 9 | TRUE | We can, should take control, life, rewarding, positive attitude | Para 7, lines 2-3 |
| 10 | G | using scientific methods, understand, nature, happiness | Para 1, lines 2-3 |
| 11 | D | Nor, steady increase in income, greater happiness | Paara 4, line 1 |
| 12 | H | this doesn't mean we have to be selfish | Para 10, line 4 |
| 13 | C | happiness emerges, by-product, people, making others happy, make themselves happy  | Para 11, lines 3-4 |
Check More IELTS Reading Answers
Also check :