Evening Courses – IELTS Reading Answers
Justin,
Updated On


Limited-Time Offer : Access a FREE 10-Day IELTS Study Plan!
The Academic passage 'Evening Courses' is a reading passage that appeared in an IELTS Test.
It contains some of the IELTS reading question types. If you are interested in familiarising yourself with all the question types, don't hesitate to take an IELTS reading practice test.
Evening Courses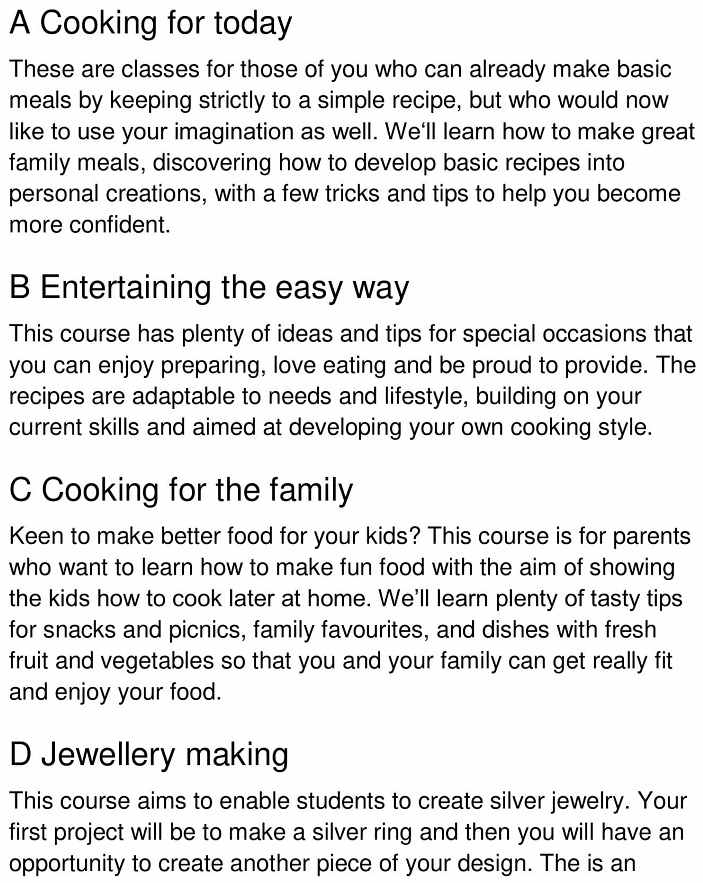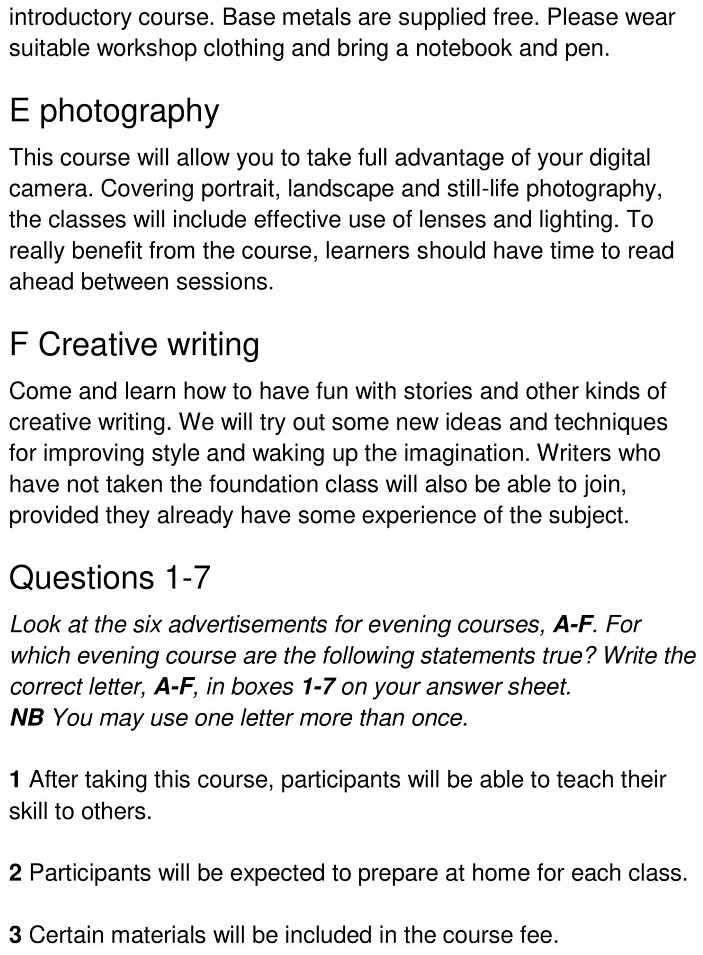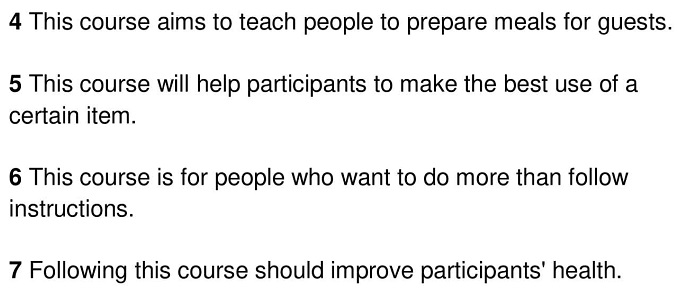 Answers
The answers to questions 1-7 are given below along with their explanations.
| Question Number | Answer | Keywords | Locations of Keywords |
| --- | --- | --- | --- |
| 1 | C | with the aim of showing the kids how to cook  | Para C, line 2 |
| 2 | E | learners should, read ahead between sessions | Para E, line 3 |
| 3 | D | Base metals are supplied free | Para D, line 3 |
| | | | |
| --- | --- | --- | --- |
| 4 | B | be proud to provide | Para B,  line 2 |
| 5 | E | This course, full advantage, digital camera | Para E, line 1 |
| 6 | A | but, now, use, imagination as well | Para A, line 2 |
| 7 | C | you and your family can get really fit  | Para C, line 4 |
Check More IELTS Reading Answers
Also check :